California-rockers, Amaradio, will make its very first appearance on DJ Rossstar's Punk Rock Show tonight.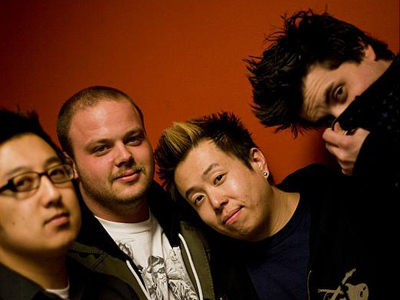 The unsigned threesome will be chatting with us over the phone about its upcoming performance on Warped Tour and how they won DJ Rossstar's Unsigned Band Contest II. Two of the band's songs will be played during the show.
Los Angeles-based punk act, Last of the Believers, will be calling in to discuss its new EP, Paper Ships Under a Burning Bridge, and plans for the rest of 2008.
Orange County hip-hop duo, Closed Heart Surgery, will be calling in to perform a song made especially for my radio show. Tune in and find out when CHS will be playing next!
DJ Rossstar's Punk Rock Show airs live from 7-8pm PST / 10-11pm EST and you can listen to it on your computer through Idobi Radio.
Ask questions during the show by sending an instant message through AIM to the screen name – DJ Rossstar 08.
Tune in to discover music from artists you won't hear in the mainstream!
DJ Rossstar