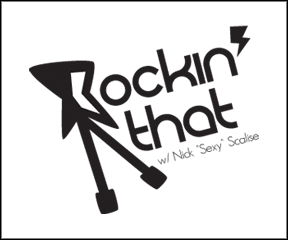 Check out  Rockin' That Show tonight, where Nick will be chatting with singer/songwriter Michael Whitworth about Holiday Parade and his new solo project.
Rockin' That Show airs every Tuesday night at 8pm EST.
About Nick Scalise: Nick is a producer, writer, and drummer. He has produced for Life's Only Lesson,  The Delivery Boys,  The Victory Escape,  Dan McMahon, and  Sincerely Morning. He's written for Monarch, What Looks Like Crazy, and  Random Hero. Nick use to drum for October Falls, and currently plays in Mathletes.