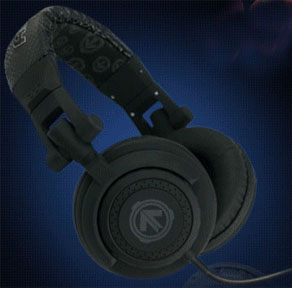 It's week three of the Pick My Playlist contest on First Person with Josh Madden.
You still have a week left to enter the Pick My Playlist contest.  Come up with a show theme and email [email protected] with your 15 song playlist.
If Josh picks your playlist, you'll win a AERIAL7 Tank headphones.
Be sure to head over to AERIAL7 and check out the new Tank Mondrain headphones designed by Josh. The headphones ship December 1, 2010.
First Person with Josh Madden airs every Thursday night at 8pm EST. Tune in tonight to listen to this week's winner, and join Josh with special guest, Mat Devine.
About Josh Madden
Josh Madden is a Music Producer, Remixer, and DJ; Co-Founder of DCMA COLLECTIVE clothing line with brothers Benji and Joel; stylist for artists such as Good Charlotte, NYLE, Pierce Brosnan, Metro Station, White Tie Affair as well as for KANGOL, BEN SHERMAN, and HOUSE OF CASSETTE clothing lines; and a writer for nylon.com & evilmonito.com. Josh has been featured in magazines such as PEOPLE, NYLON, TIME OUT, SPIN, PAPER, & STATUS.
Tags:
Kill Hannah
,
Mat Devine