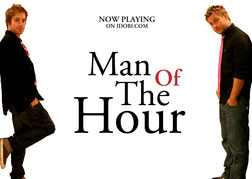 Simple Plan is back on tour in the US, but that won't stop Patrick and Sébastien from bringing you a brand new episode of Man of the Hour.
Tune in tonight for the usual hi-jinx and great music.
Man of the Hour airs every Wednesday at 8pm ET – only on idobi Radio. Tune in online or listen on the idobi App for iOS and Android.