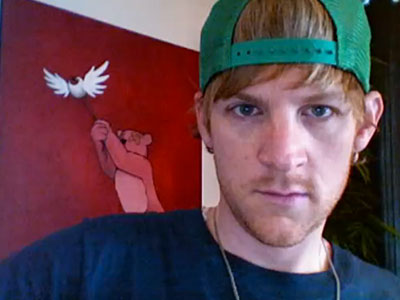 Josh Madden is in LA where, last night, he DJ'd for bobi Sample Sale For A Cause and raised  money for the  Keep A Child Alive foundation.
Keep a Child Alive is dedicated to providing life-saving anti-retroviral treatment, care and support services to children and families whose lives have been affected by HIV/AIDS in Africa and India by directly engaging the global public in the fight against AIDS.
Tonight, Josh is keeping things relaxed from his chill playlist. Tune in to First Person every Thursday at 8pm EST.
Send requests and comments to: [email protected].
About Josh Madden
Josh Madden is a Music Producer, Remixer, and DJ; Co-Founder of DCMA COLLECTIVE clothing line with brothers Benji and Joel; stylist for artists such as Good Charlotte, NYLE, Pierce Brosnan, Metro Station, White Tie Affair as well as for KANGOL, BEN SHERMAN, and HOUSE OF CASSETTE clothing lines; and a writer for nylon.com & evilmonito.com. Josh has been featured in magazines such as PEOPLE, NYLON, TIME OUT, SPIN, PAPER, & STATUS.
Tags:
Ace Frehley
,
Allman Brothers
,
Black Crowes
,
Creedence Clearwater
,
Fleetwood Mac
,
Greatful Dead
,
Iggy Pop
,
Josh Madden
,
Led Zeppelin
,
Neil Young
,
Paul Simon
,
Rod Stewart
,
Van Morrison