Today is the six-year anniversary of DJ Rossstar's Punk Rock Show and Hellogoodbye will be tonight's studio guest at 7 p.m. PT (10 p.m. ET).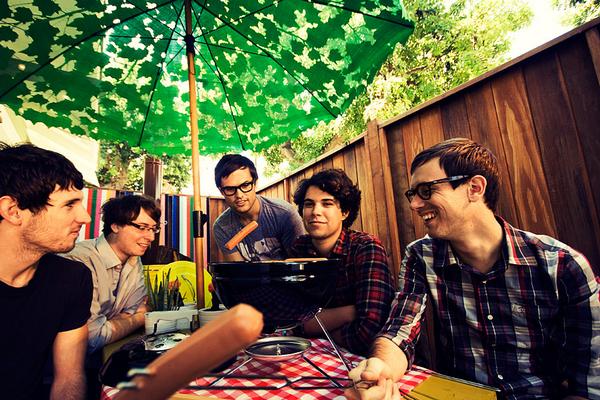 The SoCal powerpop band is heading on tour this October with Ace Enders and will be throwing vegan and non-vegan BBQs beforehand. Listen in tonight to hear the scoop on the new Hellogoodbye record and find out how you can attend the BBQs (and what food you should bring with you!)
If you have questions for Hellogoodbye, you can instant message us during the radio show at DJ Rossstar 08 (AIM) or call (818) 641-1605 and leave your questions in a voicemail that may, or may not, be played on air.
You can listen to the show on Idobi Radio and watch the show on Stickam.
LEAVE ME A COMMENT SHARING YOUR FAVORITE MOMENTS OF THE SHOW AND HOW YOU FIRST DISCOVERED IT!
DJ Rossstar