London. Fog. Rain. Grunge?
While Josh heads to London, it's a bit "grungy" this week on First Person with Josh Madden.
If you're on the other side of the pond, you can catch Josh at Chinawhite and Boujis.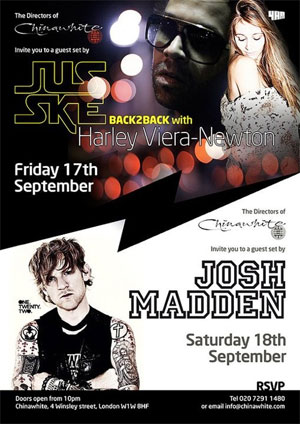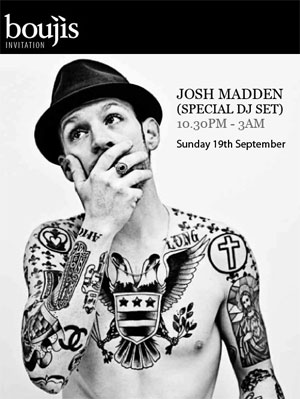 First Person with Josh Madden airs every Thursday night at 8pm EST on idobi Radio.
About Josh Madden
Josh Madden is a Music Producer, Remixer, and DJ; Co-Founder of DCMA COLLECTIVE clothing line with brothers Benji and Joel; stylist for artists such as Good Charlotte, NYLE, Pierce Brosnan, Metro Station, White Tie Affair as well as for KANGOL, BEN SHERMAN, and HOUSE OF CASSETTE clothing lines; and a writer for nylon.com & evilmonito.com. Josh has been featured in magazines such as PEOPLE, NYLON, TIME OUT, SPIN, PAPER, & STATUS.
Tags:
Alice in Chains
,
Catherine Wheel
,
Dinosaur Jr
,
Hole
,
L7
,
Meat Puppets
,
Nirvana
,
Pearl Jam
,
Soundgarden
,
Stone Temple Pilots
,
Temple of the Dog
,
The Posies