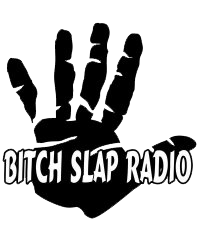 Whats up Bitch Slap Fans! Tonight get ready for your second helping of Bitch Slap Radio on DONT GIVE A F*CK THURSDAY LIVE TONIGHT at 10:30 PM EST.
Tonight on the show we talk about random homeless people, we found one who graduated form Penn State… What does that tell you?
Then we talk about the air force, and strippers? What do they have in common, you'll find out tonight!
Last on the show we talk Poop Sex… Yea it is exactly how it sounds… Poop and Sex…
So get ready! We go live at 10:30 Pm Est time make sure to tune in, live on  BitchSlapRadio.net or  idobiRadio.com
AIM:  Bslapradio
Skype:  LoonaticTV
Twitter:  @BitchSlapRadio
Call In Line:  888-99-IDOBI  (43624)