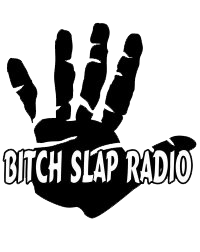 Whats up Bitch Slapers!
The weekend is over,  but fear not Bitch Slap Radio is here to rape your face, and stick it in your ears.
On show tonight we talk about porn in hotels, we dabbled in it on thursday but were not done yet!
Then on the show we come up with the best "work out inventions" that are really  used to make sex better
We have Jackie D from Jackiedoesit.com back into the studio, she has returned from philly with loads of lesbian love all over her….
Then on the show we go over why you just cant be a bitch when the games on the line…. Jay Cutler…. Bitch Slap of the Week!
We go on live tonight at 10:30 pm est! Tune in at BitchSlapRadio.net or idobiRadio.com
AIM:  Bslapradio
Skype:  LoonaticTV
Twitter:  @BitchSlapRadio
Call In Line:  888-99-IDOBI  (43624)