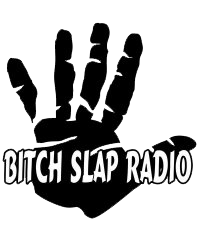 Whats up Bitch Slap Fans!
Tonight is the first Bitch Slap Radio of 2011! Last year we went out with a bang with stripers, and  tonight well we hope to keep it going!
On the show tonight we talk new years eve, and getting stuck an hour away from your house!
We talk about why drunk girls should not be allowed to have cameras
Football season is over, and the playoffs begin, and once again the Dolphins blow. At least we have the heat… sigh
Chelse returns to the show tonight after she few weeks off, and all the regulars will be back in the studio make sure you tune in tonight live at 10:30 pm est!
AIM:  Bslapradio
Skype:  LoonaticTV
Twitter:  @BitchSlapRadio
Call In Line:  888-99-IDOBI  (43624)