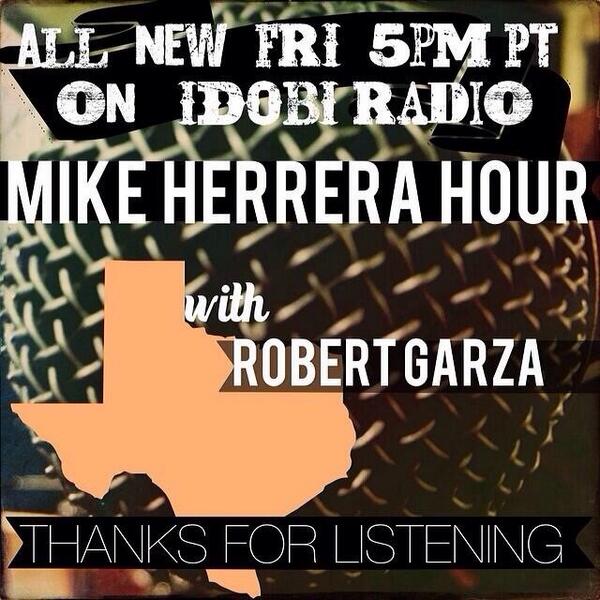 Podcast host, Robert Garza joins Mike from Houston, Texas this week!
Find Robert on Twitter: @garzarobert
Listen to Robert's Podcast, The Pursuit Podcast, on iTunes.
Some things they talk about: Podcasting, Twitter,   music, money, Russia and the Ukraine, Sinkholes, The unseen, 9/11, Information age, Wikipedia…
Thanks for listening! Join the conversation: #mhh @mikeherreraTD
---
 The Mike Herrera Hour – every Friday 8pm EST/ 5pm PST here on Idobi.com.
Don't forget to visit the brand new mikeherrera.net and be sure to keep an eye out for upcoming shows in your area! Thanks for listening!
---
Tags:
The Mike Herrera Hour