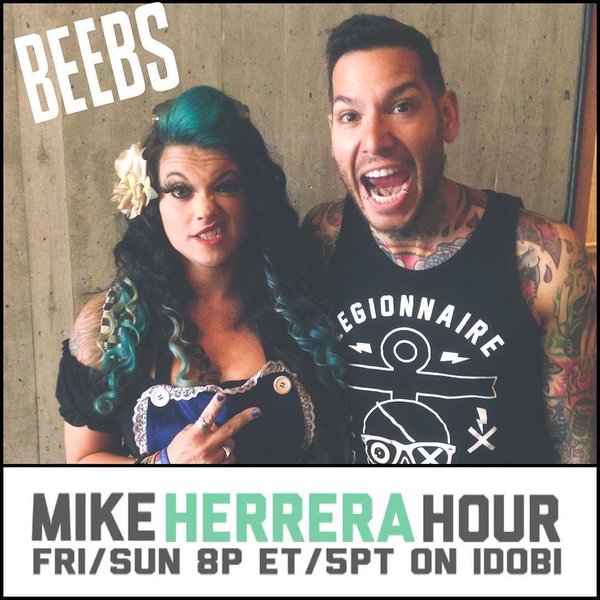 Beebs @BeebsMoney is back on the show and we get to hear her brand new solo song, Ride Around the Sun. Amidst our talk on music, business and more she let us in on a very personal subject on her health and life.   Living in pain from Polymyalgia/Fibromyalgia. I was blown away. Had no idea. Learn about it in this episode. We also cover a few other very interesting topics including: Routines, Float Tanks, Meditation for people who don't meditate, Music Business, Cannabinoids/CBD/Medicinal Cannabis, iOS update fail – Night Shift, Twitter Freeze Out, Tron Bikes/NASA/SpaceX.
About Beebs: Beebs and Her Money Makers were discovered by legendary promoter Kevin Lyman and asked to join the Vans Warped Tour 2013. As they performed all 50+ days of the summer, Beebs and Her Money Makers were filmed for the 2nd Season of Warped Roadies on the FUSE Network.
Read more about this episode at  mikeherrera.net!
---
 Join the conversation on Twitter:  @mikeherreraTD
 Questions, comments, and good stories can all be sent to [email protected]
---
 The Mike Herrera Hour – every Friday & Sunday, 8pm ET/ 5pm PT here on  Idobi.com.
Tags:
The Mike Herrera Hour