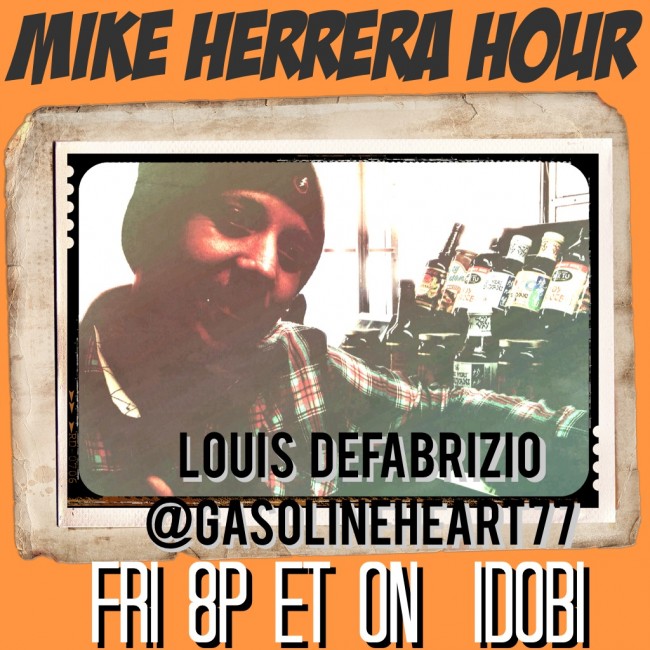 Louis Defabrizio from Gasoline Heart and Lou Moves You joins Mike for the podcast from New York City.
Find Louis on Twitter: @Gasolineheart77
and Instagram: @gasolineheart and @loumovesyou
Cable, Sports, Lou's Moving Company, Mike playing with Goldfinger, Warped Tour and Cornerstone, Seattle, Pearl Jam/Eddie Vedder, Drunken tour stories, GoPro Camera, Documenting life, Mxpx 21 Years show.
Thanks for listening! Join the conversation on Twitter: @mikeherreraTD.
Mike Herrera Music Updates: Live at Guitar Center Picture Disc is out now! Get yours at the new merch arsenal!
MxPx 21st Anniversary Party! Dec. 7th in Tacoma, Washington. Get your tickets here!
---
The Mike Herrera Hour – every Friday 8pm EST/ 5pm PST here on Idobi.com.
Full Podcast | MERCH | MUSIC | Press | Monkey Trench Studios | YouTube | Twitter | Facebook
---
Tags:
The Mike Herrera Hour