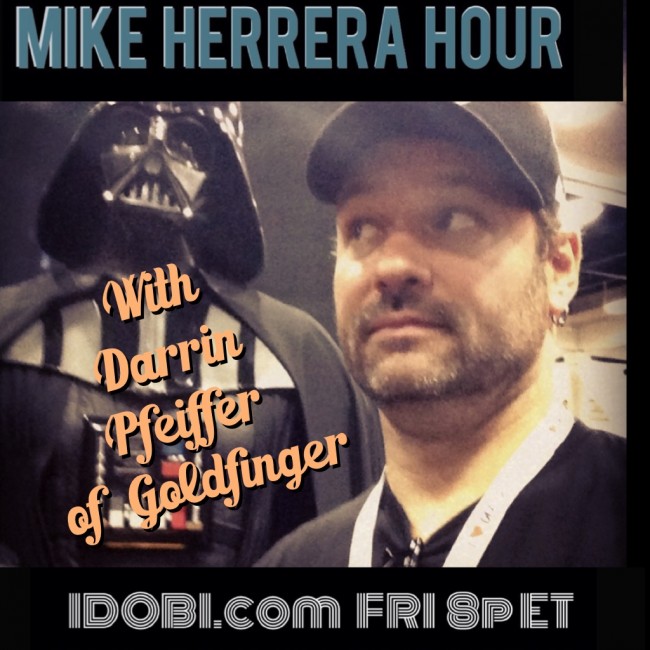 Darrin Pfeiffer, Drummer for Goldfinger is this week's guest on the Mike Herrera Hour!
Find Darrin on Twitter: @Darrin99 @goldfingermusic
Music Business, Management, Goldfinger, Mxpx/Goldfinger/Sex Pistols show, and more sex, drugs, and punk rock!
Check out Darrin's record label: High 4 Records.
Thanks for listening! Join the conversation on Twitter: @mikeherreraTD.
Mike Herrera Music Updates: Live at Guitar Center Picture Disc comes out Nov. 19th, pre-order at the new merch arsenal now!
MxPx 21st Anniversary Party! Dec. 7th in Tacoma, Washington. Get your tickets here!
---
The Mike Herrera Hour – every Friday 8pm EST/ 5pm PST here on Idobi.com.
Full Podcast | MERCH | MUSIC | Press | Monkey Trench Studios | YouTube | Twitter | Facebook
---
Tags:
The Mike Herrera Hour