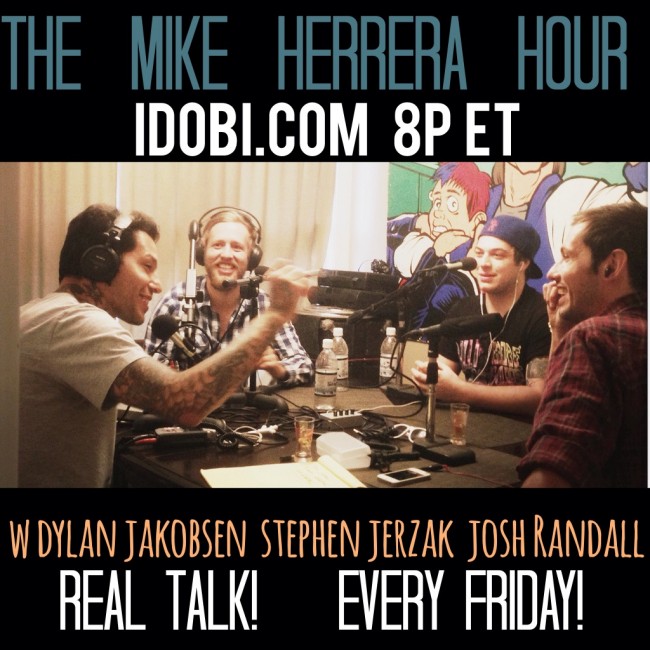 Dylan Jakobsen, Josh Randall, and Stephen Jerzak are this week's guests on The Mike Herrera Hour!
Join the conversation on Twitter: #MHH @DylanJakobsen, ‪@EAJosh‬, ‪@stephenjerzak‬
Show notes: Miley Cyrus, Fame, Reality TV, Bar Rescue, music scene, touristy/local things, VMAs, The House I Live In documentary, Drug war, Coast to Coast AM, Michael Jordan…
Featured song is "D.C.K.A.M.D" by Dylan Jakobsen (Feat. Josh Withenshaw) off his new State Lines EP.
As always, thanks for listening! –@mikeherreraTD
---
The Mike Herrera Hour – every Friday 8pm EST/ 5pm PST here on Idobi.com.
Full Podcast | MERCH | MUSIC | Press | Monkey Trench Studios | YouTube | Twitter | Facebook
---
Tags:
Every Avenue
,
Stephen Jerzak
,
The Mike Herrera Hour