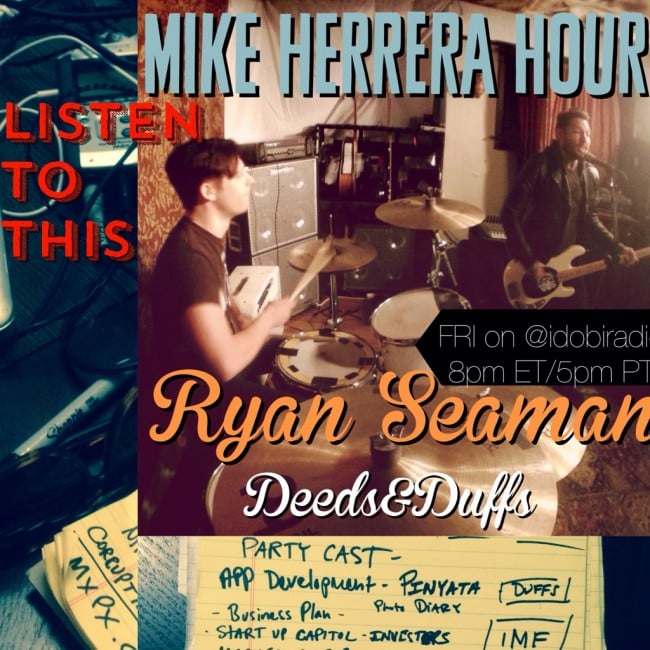 Partycast with Ryan Seaman (Falling In Reverse) and his buddies Deeds and Duffs! Follow them on Twitter: @ryanseaman,   @detron3000, @duffs_knives.
App Development – Pinyata, House of Cards, Super Bowl Rings, Business plans, Startups, Brazil and South America travel, Marketing, Recording, Producing, Corruption.
Thanks for listening! Join the conversation: #mhh @mikeherreraTD
---
 The Mike Herrera Hour – every Friday 8pm EST/ 5pm PST here on Idobi.com.
Don't forget to visit the brand new mikeherrera.net and be sure to keep an eye out for upcoming shows in your area!
---
Tags:
The Mike Herrera Hour