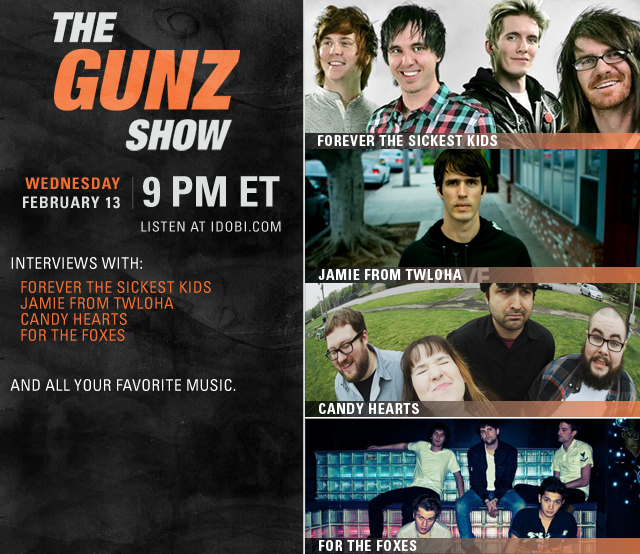 On The Gunz Show this Wednesday; Forever The Sickest Kids, Jamie Tworkowski of To Write Love On Her Arms, Candy Hearts, and For The Foxes.
Edit: Candy Hearts will not be on the show this week, and will be replaced by Ashley Allen.
Tune in Wednesday at 9pm ET, only on idobi Radio.