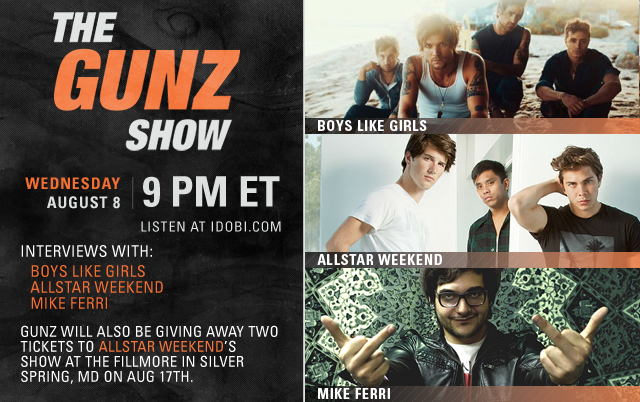 On The Gunz Show; Boys Like Girls, Allstar Weekend, and Mike Ferri of We Are The In Crowd.
Gunz Will also be giving away two tickets to Allstar Weekend's show at The Fillmore in Silver Springs, MD on August 17th.
Tune in Wednesday at 9pm ET, only on idobi Radio.