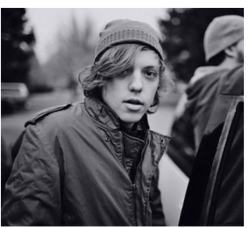 Join Eddie Jason & Chris this Friday night starting at 10:30pm ET / 7:30pm PT for an interview with Robert DeLong! You'll be able to catch this amazing solo artist at SXSW this year!
DeLong's fluid live show effortlessly blends classic songwriting and futuristic technology–Wii-motes, Sega controllers, MIDI-interfaces, and drum pads blend into a fluid and original live experience.

Stream his song, "Happy".