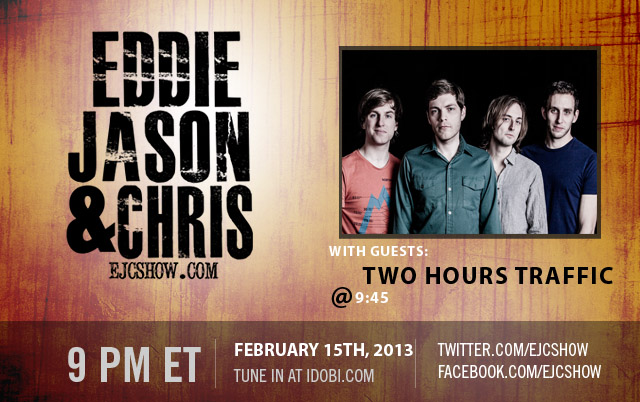 Eddie Jason & Chris are live TONIGHT (2/18) with an all new show! Would you risk  missing  radio gold?
They'll speak with an indie band that's getting a ton of buzz,  Two Hours Traffic, and Eddie Jason & Chris will abuse one another until someone cries.
Tune in tonight at 9p ET (6p PT), only on idobi Radio.
Call in:  1-888-99-IDOBI  (1-888-994-3624)
Skype:  EJCshow
Listen:  web player  /  app
Two Hours Traffic, "Amour Than Amis"