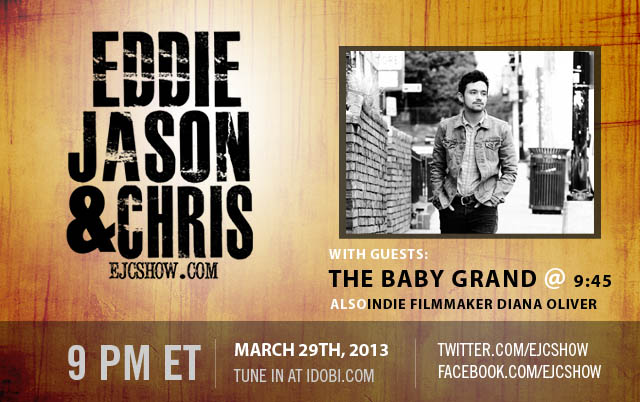 Tonight on EJC (3/29), Eddie Jason & Chris will chat with Miguel from The Baby Grand, who just released  his new single "Once Again" featuring John and Morgan of Boys Like Girls. The song was co-written by Miguel, John Keefe, and Morgan Dorr. The song was recorded  and produced by John and Morgan in Boston, Mass and was mastered by Grammy award winning producer Brad Blackwood. "Once Again" is now posted on The Baby Grand facebook page and is available on itunes.
Also, independent filmmaker Diana Oliver discusses her documentary, Hempsters: The Movie.
Tune in tonight at 9p ET (6p PT), only on idobi Radio.
Call in:  1-888-99-IDOBI  (1-888-994-3624)
Skype:  EJCshow
Listen:  web player  /  app
Podcast:  www.EJCshow.com
Hempsters: The Movie Trailer