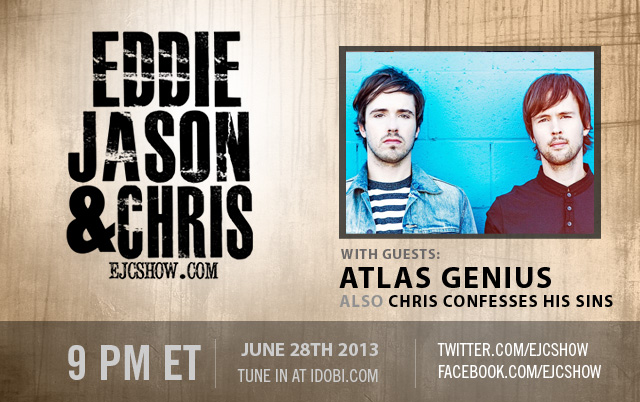 Stick around after Mike Herrera tonight (6/28), because Eddie Jason & Chris are live with another all new episode at 9p ET. Peter Travers from Rolling Stone says, "Worst. Radio. Ever."
They've spent years upon years perfecting their sound in a custom studio they built, now they're touring the world while on a major record label. We're thrilled to have special guests, Atlas Genius!
Tune in tonight at 9p ET / 6p PT, only on idobi Radio!
Call in:  1-888-99-IDOBI  (1-888-994-3624)
Skype:  EJCshow
Listen:  web player  /  app
Podcast:  www.EJCshow.com
Atlas Genius, "Trojans"