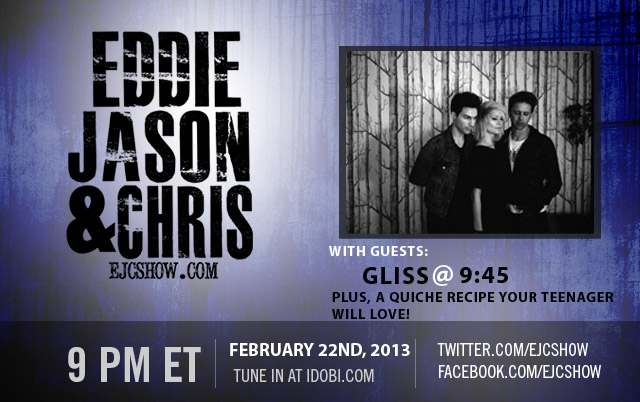 Stay tuned in after NSA with Josh Madden, because  Eddie Jason & Chris are LIVE tonight (2/22) with an all new show!
They'll "learn you real good" and teach you about a really cool band,  Gliss.  Also, there's an unconfirmed  rumor  that Jason will come out of the closet.
Tune in tonight at 9p ET (6p PT), only on idobi Radio.
Call in:  1-888-99-IDOBI  (1-888-994-3624)
Skype:  EJCshow
Listen:  web player  /  app
Podcast: www.EJCshow.com
Gliss, "The Sea Tonight".