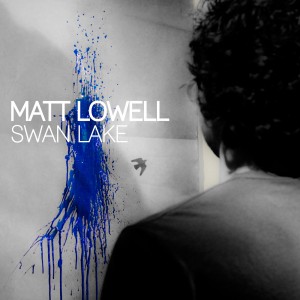 NYC indie-rock artist, Matt Lowell has decided to give away his recently released EP, Swan Lake, for free on his bandcamp until next Tuesday, April 26th.
Lowell just released Swan Lake on March 8th, co-written with Dead Oceans Recording artist John Vanderslice and produced by Joel Hamilton (Black Keys, Matisyahu, Sparklehorse) and John Davis at Avatar Studios (John Mayer, Bruce Springsteen, Aerosmith).
A free copy of Swan Lake can be grabbed up for free right here.


Lowell has transformed his sound from the singer-songwriter arena to an impressive artwork of intricate instrumental parts and thought-provoking lyrics that showcase his indie credibility. After one listen you can feel that throughout Lowell's musical career, this album showcases who he truly is as a musician. After graduating Berklee College of Music, having two EPs under his belt, an extensive tour history, and placement on various TV programs, there is no question this will be a highly anticipated release for 2011.
Native to the NYC music scene, Lowell has played well over 100 shows at popular venues such as BB Kings, Mercury Lounge, Gramercy Theatre, Highline Ballroom and Irving Plaza, and festivals such as SXSW, CMJ and Sundance Film Festival. He opened for well-known acts such as Eve6, Jeffrey Gaines, Martin Sexton, Marcy Playground, Val Emmich, Will Dailey, Tony Lucca, Serena Ryder, Howie Day and many others. In addition, Lowell's first EP, First Taste, had songs featured in TV shows such as Real World Brooklyn, ESPN, and the Everwood DVD.
Tags:
Matt Lowell