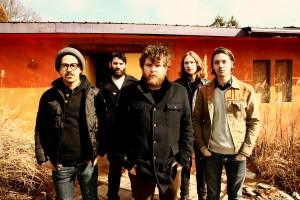 Manchester Orchestra recently debuted a new track from their highly anticipated LP, Simple Math.
Aptly titled "April Fool", the track will be a part of the upcoming album to be released May 20 on Columbia Records / Favorite Gentleman Recordings.
Fans insterested in checking out the track can do so on the Red Bull USA website.
As the second track debuted from the album, the song is a contract to the slower "Simple Math".  To check out the lyric video for "Simple Math", head on over to YouTube.
Be sure to pick up Simple Math on May 20 and catch Manchester Orchestra on tour with Cage The Elephant starting April 29.