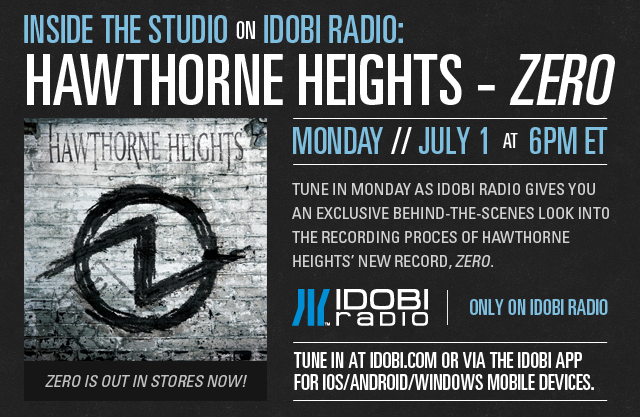 We're excited to launch a special on-air feature with Hawthorne Heights next Monday, July 1st. We'll have the band on idobi Radio for an hour as they discuss their new record, Zero. The guys will gives a behind-the-scenes look at their recording process, play some of their favorite songs, and much more.
Be sure to catch Hawthorne Heights on Warped Tour this summer, and pick up their new album Zero – out now!
Tune in Monday at 6pm ET (right before Full Frontal). You can listen via idobi.com, or the idobi App for iOS, Android, and Windows devices.
Tags:
Hawthorne Heights