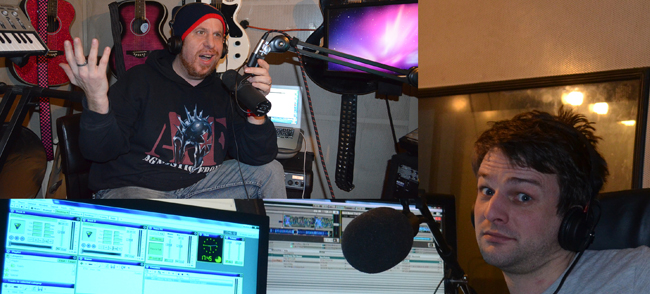 No Rules Radio
is the ultimate cross-the-pond radio experience. It may be the only cross-the-pond radio experience, but have no doubt it is the ultimate. Hosted by a the Brit who thinks he's American, and an American who thinks he's a Brit,
No Rules Radio
contains the best banter, guests and features from a transatlantic perspective.  All this, plus a steady stream of the best British indie music flowing throughout the show.Host Allan Lake is a veteran broadcaster who has been a figure on UK radio for the last 10-years and currently hosts one of the UK's most popular local morning shows.  Alongside his American co-host Fat Steve, he has also covered the globe interviewing porn stars and has more hits on RedTube than the term "huge fitted MILF".The easiest way to describe the show would be by telling you to just listen. So, we'll take the easy way out.
No Rules Radio Premieres on idobi radio,  Friday  night from  6pm ET.
Call in via Skype: NoRulesRadioShow
Twitter: @NoRulesRadio
Tags:
friday night
,
no rules radio
,
UK