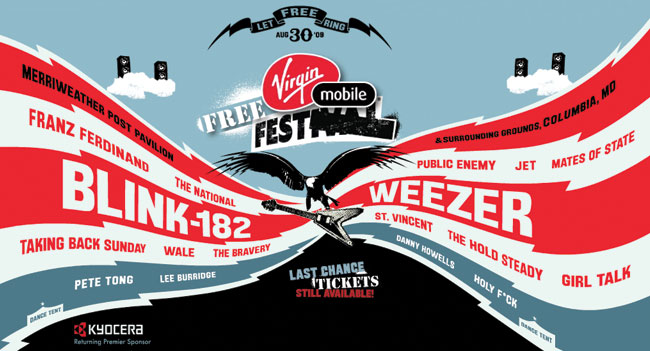 idobi Radio will be covering Virgin Festival at Merriweather August 30, featuring Taking Back Sunday, The Hold Steady, The Bravery, Weezer, Blink-182, and many other bands. Check back next week for our coverage.
The Virgin Festival Freefest is free this year. Patrons and fans are encouraged to donate to The RE*GENERATION. Over one million young people in the US live on the streets. Many of them left home because of violence, abuse or neglect. Every day, they face extreme hardships — poverty, social exclusion and often continued abuse.
You can make a difference.