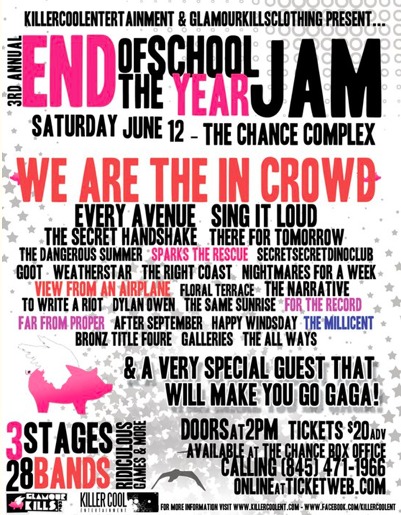 Starting at 12pm EST, The Gunz Show will be broadcasting from the Glamour Kills "End of the School Year Bash" live at The Chance Theatre in Poughkeepsie, New York.
Featured Bands:
As always:
Join the discussion in The Gunz Show AIM chatroom –  thegunzshow.
During the show, IM Gunz at  gunzidobi.
Tickets Available Now @
The Chance Box Office
By Calling (845) 471 – 1966
Tickets also available for purchase here.
Tags:
Every Avenue
,
Sing It Loud
,
The Dangerous Summer
,
The Secret Handshake
,
There For Tomorrow