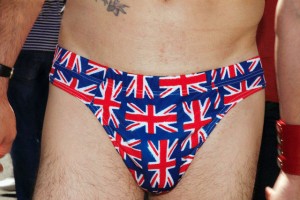 Recently reclaimed from the UK and France, Josh Madden returns with some rockin' music from across the pond.
A good DJ always has his pulse on the best music out there, and Josh has one of the best ears in the industry. Tune in to First Person tonight and discover some great bands!
Also, be sure to check out a photo diary he made while in the UK for Papermag.
First Person with Josh Madden airs every Thursday night at 8pm EST, only on idobi Radio.
About Josh Madden
Josh Madden is a Music Producer, Remixer, and DJ; Co-Founder of  DCMA COLLECTIVEclothing line with brothers Benji and Joel; stylist for artists such as Good Charlotte, NYLE, Pierce Brosnan, Metro Station, White Tie Affair as well as for KANGOL, BEN SHERMAN, and HOUSE OF CASSETTE clothing lines; and a writer for  nylon.com &  evilmonito.com. Josh has been featured in magazines such as PEOPLE, NYLON, TIME OUT, SPIN, PAPER, & STATUS.