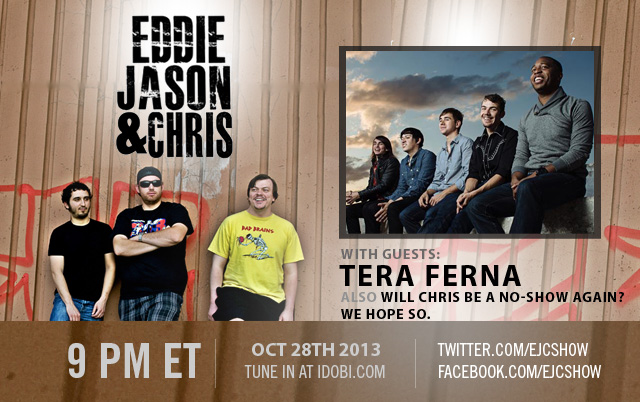 Stay tuned after the Season 2 finale of Full Frontal, because  Eddie Jason & Chris are back for an all new special LIVE Monday night edition of their show at 9pm ET / 6pm PT!
Eddie Jason & Chris love to expose you to the coolest newest unsigned artists, and that's why they've teamed up with ReverbNation to feature unsigned bands every month. Tonight, they'll interview their ReverbNation Artist of the Month for November, Tera Ferna.
Also, lots of live discussion about the biggest news stories, and plenty of prank calls and general mayhem. Call in or Skype in to be apart of the action!
Tune in  here, or download the idobi Radio  app.
Call in LIVE
1-888-99-IDOBI
add  EJCShow  on Skype