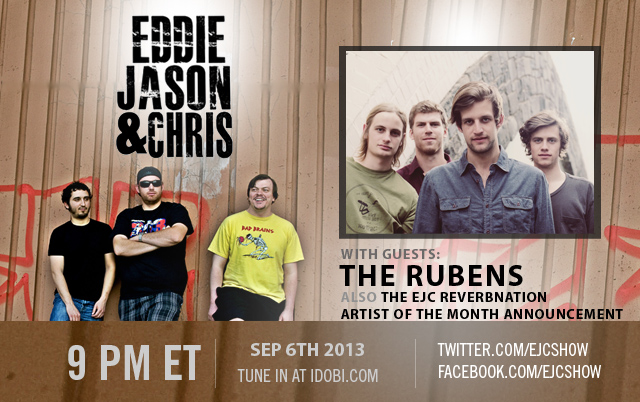 Stick around after Mike Herrera tonight , because Eddie Jason & Chris are LIVE with another all new episode at 9p ET / 6p PT.
Thousands of artists from across the country have been submitting their music to Eddie Jason & Chris (via our friends at ReverbNation) for a shot at airplay for a month, and an interview. Tonight, EJC will reveal their ReverbNation Artist of the Month for September!
And, they're on tour with Grouplove, a LIVE interview with The Rubens! Their debut album comes out in the US on September 10th, and it's available now for those of you in Australia and New Zealand.
Call in:  1-888-99-IDOBI  (1-888-994-3624)
Skype:  EJCshow
Listen:  web player  /  app
Podcast:  www.EJCshow.com
The Rubens, "My Gun"