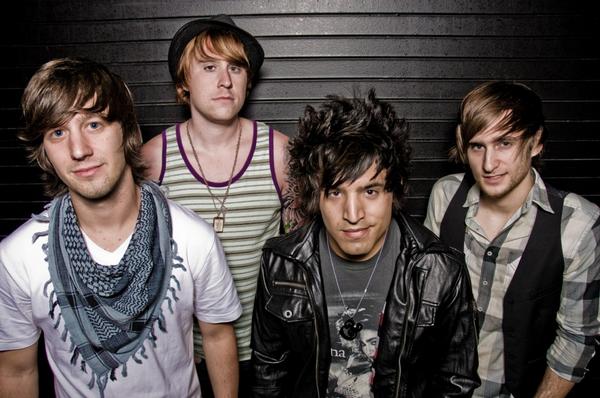 idobi Radio caught up with DC's local  Boys Will Be Boys last friday at the 9:30 Club.
The quartet has a self-released EP on iTunes called The Release. Following in the path carved by other DC area bands such as All Time Low and The Friday Night Boys, the boys from Fairfax are proving to be contender and shine above other bands copying the sound of Fall Out Boy and Good Charlotte.
We'll get to know the boys better over the next week. We've got an interview and recording of their set at the 9:30 club. For now, enjoy an acoustic rendition of "Make It Count" from the band's EP, and make sure to catch them on tour next month with Oh The Story and Callahan.
Mar 19 2010 – Frederick, Maryland  –  Cafe 611 w/ Oh the Story
Mar 20 2010 – York, Pennsylvania  –  Club 19
Mar 21 2010 – Long Island, New York  – The Vibe Lounge
Mar 26 2010 – Allentown, Pennsylvania  – Crocodile Rock Cafe w/ Callahan
Mar 27 2010 – Dayton, Ohio  – The Attic
Mar 28 2010 – Southgate, Michigan  – The Modern Exchange
For more information about the band, visit its Web site @ myspace.com/boyswillbeboys.
Tags:
Boys Will Be Boys