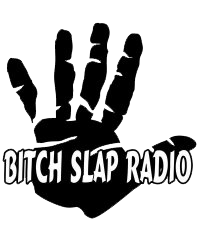 Whats up Bitch Slapers, Its monday night and its time to get Bitched Slaped!
The weekend of painful loses is over, and we talk about why its a bad idea to be a Pro NBA player and cry during ur press conference  Suck up BITCH!
Then on the show we talk about how awesome it would be to have 3 dicks…. A True Tripod
Drew returns to the show tonight, pushing his personal fan club the Drew Headz fallow him and his craziness on his own twitter!
Bitch Slap Radio's Has selected Manchester Orchestra as the Bitch Slap Band of the week!
So tune in live tonight 10:30 pm est! Call in 1-888-99-idobi
BITCH SLAP