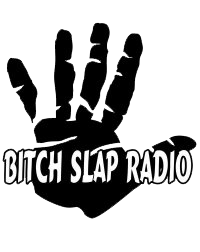 The super bowl is over, the hang over should have faded away, and the shits form all the fried food should be flushed, but if not, and you still go Bitch Slap Radio to ruin the rest of your night!
Boo yea! Shut out to Green Bay, once again you proved when your rape bitches you never win..
On the show tonight we recap the events of weekend, no were not talking about the super bowl were talking about the stripers… Yea you know a weekend with stripers is a dam good weekend!
Then on the show  cover why fat chicks need to wear more clothing….. Look if you walking around like a water buffalo a short black shirt is not going to cut!
Also on the show tonight, why some girls are just destined  to be well who they are… i know that makes no sense now but trust me it will all come clear tonight on the show!
All this and more on tonights Bitch Slap Radio! Tune in live at 10:30 Pm Est!