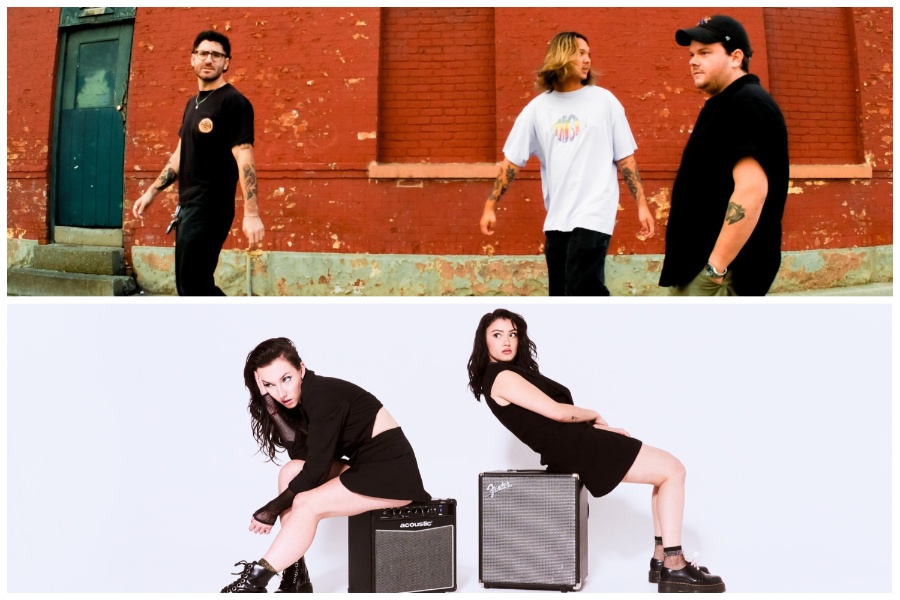 Young Culture is back with the bop of the fall! Joining forces with their friends and fellow New York natives, Daisy Grenade, the pop-rock band is celebrating the release of their new single, "Jesus," today.
The song tells the story of a toxic relationship that is too addictive to leave. It's the kind of situation you know is terrible for you, but the push and pull of passion makes you stay. Lyrics like, "Why do I get high when you keep taking me low?" are balanced by the track's driving guitars that immerse the listener into a full-on house party sing-along. Daisy Grenade brings a new perspective in the second verse, adding their pop and musical theatre vocal tonalities to the mix. It's a perfect collaboration showcasing the future of the scene and today's breakout voices.
The music video for the track is a lively montage of Young Culture on the road, as well as a few clips of Daisy Grenade performing the song onstage. From videos of the band goofing off backstage to meeting fans at the merch table, "Jesus' has the early-2000s aesthetic of a VHS tape, giving the song an added layer of nostalgia.
Marking the band's first release this year, frontman Alex Magnan shares his perspective on 2023 and how it sparked inspiration to write the song. "ITS BEEN A REALLY BAD YEAR," he writes. "but no foreal idk what's going on, we wrote a bop about it tho, 2023 can kick rocks."
Although this year has had its highs and lows, things are looking up. Young Culture is currently supporting Just Friends on their U.S. headlining tour. Stepping up to the direct support slot following Bearings' decision to step down from the run, the band is playing a mix of old favorites and tracks from their 2022 full-length, You Had To Be There. The new single is on the setlist, so make sure you get to the gig early to hear it! Check out the band's upcoming tour dates below and snag your tickets before they're gone.
Tour Dates:
Sept. 29—Pittsburgh @ The Enclave
Sept. 30—Columbus @ Ace Of Cups
Oct. 1—Baltimore @ Ottobar
Oct. 3—Charlotte @ Amos' Southend
Oct. 4—Atlanta @ The Masquerade (Hell)
Oct. 6—Dallas @ Lone Star Room
Oct. 7—San Antonio @ Paper Tiger
Oct. 10—Phoenix @ Crescent Ballroom
Oct. 11—Los Angeles @ Echoplex
Oct. 13—Anaheim @ Chain Reaction
Oct. 14—Sacramento @ Harlow's
Oct. 15—Berkeley @ Cornerstone
Oct. 17—Seattle @ El Corazon
Oct. 18—Portland @ Hawthrone Theatre
Oct. 20—Salt Lake City @ Soundwell
Oct. 21—Denver @ Marquis Theatre