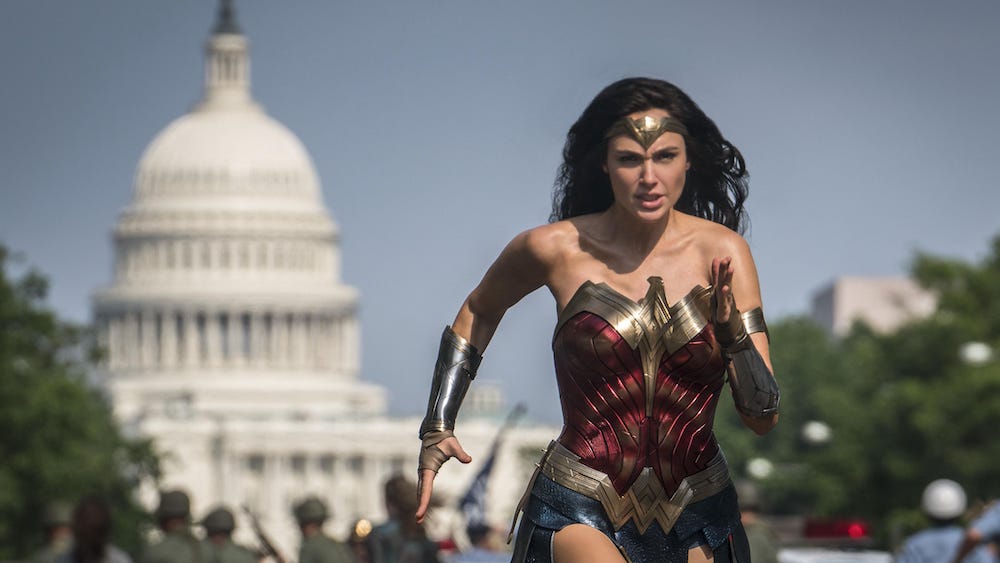 Photo © 2020 - Warner Bros.
This year you'll be getting an epic Christmas present: Wonder Woman 1984 is hitting both HBO Max and theaters simultaneously on December 25th! Yup, we've been waiting (im)patiently for so long for a follow up to 2017's Wonder Woman and it's finally coming to make the most wonderful time of the year even more special.
"As we navigate these unprecedented times, we've had to be innovative in keeping our businesses moving forward while continuing to super-serve our fans," said Ann Sarnoff, Chair and CEO, WarnerMedia Studios and Networks Group, in a press release. "This is an amazing film that really comes to life on the big screen and, working with our partners in the exhibition community, we will provide that option to consumers in the U.S. where theaters are open. We realize that a lot of consumers can't go back to the movies due to the pandemic, so we also want to give them the option to see Wonder Woman 1984 via our HBO Max platform."
This move to streaming is definitely a change up for such a big release but it's not totally unexpected after the success of other on demand releases like Trolls World Tour. You'll be able to watch Wonder Woman 1984 on demand on HBO Max at no additional cost to your subscription. For those outside the US, the film will debut in theaters in international markets on December 16th. Until that time, buckle up and prepare to go back to the 80s with Wonder Woman (Gal Gadot) to face off with The Cheetah (Kristen Wiig) and Max Lord (Pedro Pascal)!