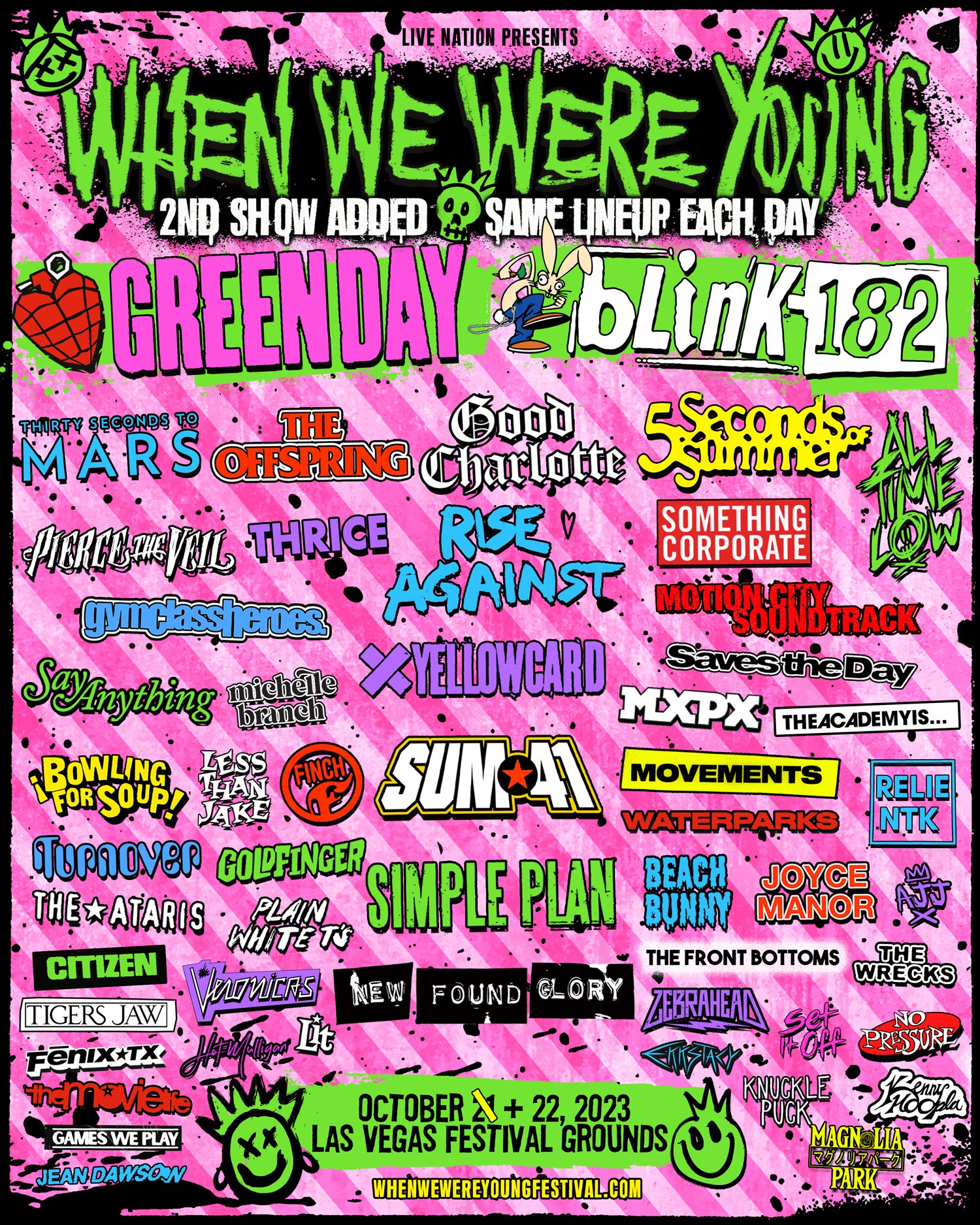 When We Were Young Festival once seemed like a pop-punk dream that was too good to be true. Now after one successful run, and the announcement of a second go, they have added a second date to this year's festival.Fans will be able to attend October 21st and October 22nd of this year.
While that may seem like forever from now, you'll want to be on your toes! Pre-sale for the new date is happening this Friday, February 24th at 5pm ET. General sale for tickets will go down just an hour later at 6pm ET. So now it's time to empty out those piggy banks, with tickets starting at $280. It'll be well worth it to get to experience Green Day and blink-182 alone. Then you also get bands like Good Charlotte, 5 Seconds of Summer, and All Time Low (just to name a few). It seems like you can't go wrong!
Start planning your trip to Vegas and get your tickets for the new date here!