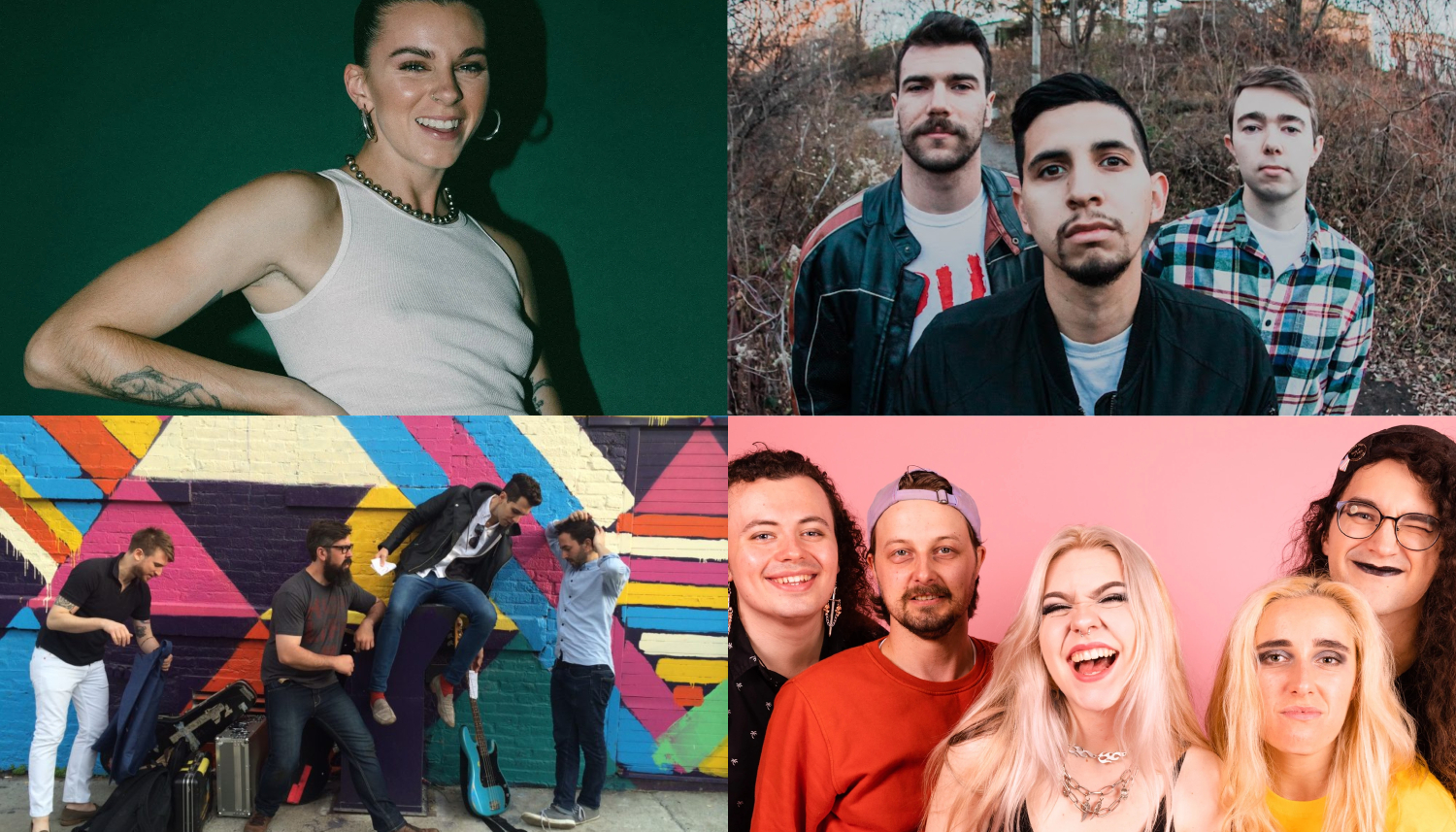 As well as spinning the classics, at idobi Radio we like to celebrate the songs that are fresh as fresh can be. Playing you the music that you'll be spinning for years to come before anyone else. Every week we pack idobi Radio, idobi Howl and idobi Anthm with as many new tunes as we can, and this week is no exception.

So here are the top picks of what will be spinning for the foreseeable…

Midtown – "Cut Your Hair"
Last year Midtown announced that they were right back at it again for the first time in eight years, rolling back the years to those simpler turn-of-the-millennium days. And why? Well, to have fun, of course, because that's what this is all about. That fun has bled in the band's upcoming release, We're Too Old to Write New Songs So Here's Some Songs We Didn't Write, made up of covers that serve more like a tribute to bands they loved than anything else. One such tribute is Pavement's "Cut Your Hair", which the band serve up with a scoop of summertime bliss, softening the edges of the original.

Smooth Brain – "No Pressure"
After wallowing in melancholy for the last decade, pop-punk is reigniting its relationship with positivity in a big way. Bands like Smooth Brain are leading the clarity-fuelled charge, and it is a real breath of fresh air to hear. "I don't feel like shit anymore, so sick of feeling insecure," sings vocalist Izzy Gunn over the pummelling riffs of "No Pressure", sharing what it feels like to come out the other side of the darkness in a way that feels as honest and heartfelt as any sad song out there. Sure to get stuck between your ears, this your anthem for the good days.

The Bar Stool Preachers – "Don't Die Today"
Brighton's The Bar Stool Preachers have just released their brand-new album Above The Static, a collection of aspirational and addictive punk-rock joyfulness. One of the most essential highlights is "Don't Die Today", a declaration set to the most foot-tapping of ska-punk that serves as a reminder to live and love this life as much as possible, no matter how dark it may seem outside the window. Stay strong, be yourself and don't let anyone make you falter, that's what this track embodies, and it may just be the pick-up that you need.

MisterWives – "Out Of Your Mind"
Making a big statement with their first new music of 2023, MisterWives have picked up where they left off in 2022 with more energetic and electric synth-pop brilliance. "Out Of Your Mind" takes things up a notch with gritty punk-leaning guitars and a chorus that will be bobbing around your head for weeks to come. Now three years on from their last full-length Superbloom, perhaps this is a delicious little taste of what is to come and the direction that a new album may be taking. We certainly hope so.

Scowl – Psychic Dance Routine
Continuing to push and pull at what a hardcore punk band should be in 2023, Scowl's new EP Psychic Dance Routine is a future blueprint in the making. Kaleidoscopic, compelling and irresistible in all the right ways, the title track embodies everything that is brilliant about this sound and attitude in 170 seconds of wavy wonderfulness. If you're not already on board with the band, this is the perfect time to grab a ticket.

Arcane Ghosts – "Paralyzed"
There's a beautiful breeziness to Arcane Ghosts' music. An indie sensibility meshed with post-hardcore intensity, with plenty of pop-leaning brightness thrown in for good measure. And their latest track "Paralyzed" goes a long way to showing why such a combination is so thrilling. Feeling like a song that has been with you all your life whilst taking you to completely new places in your heart and soul, it's a real beauty.

PVRIS – "Good Enemy"
It's been a long time coming, but PVRIS have now announced the details of their fourth album EVERGREEN. Alongside the big news was "Good Enemy", a blink-and-miss-it slice of spiky pop-rock genius that feels like a fitting summation of the attitude and angle that this era of the band is coming in from. Soaring synths, sugary sweet chants and the sort of chorus that is begging to be sung along to, it's another stellar showing from one of the scene's most treasured talents.