This week: Chefs vs. Wild, Reasonable Doubt, The Rookie: Feds, The D'Amelio Show, Star Wars: The Bad Batch, Central Park, Hocus Pocus 2, Ramy, Entergalactic, Interview With the Vampire
Chefs vs. Wild
Season 1
Mon Sept 26
On Hulu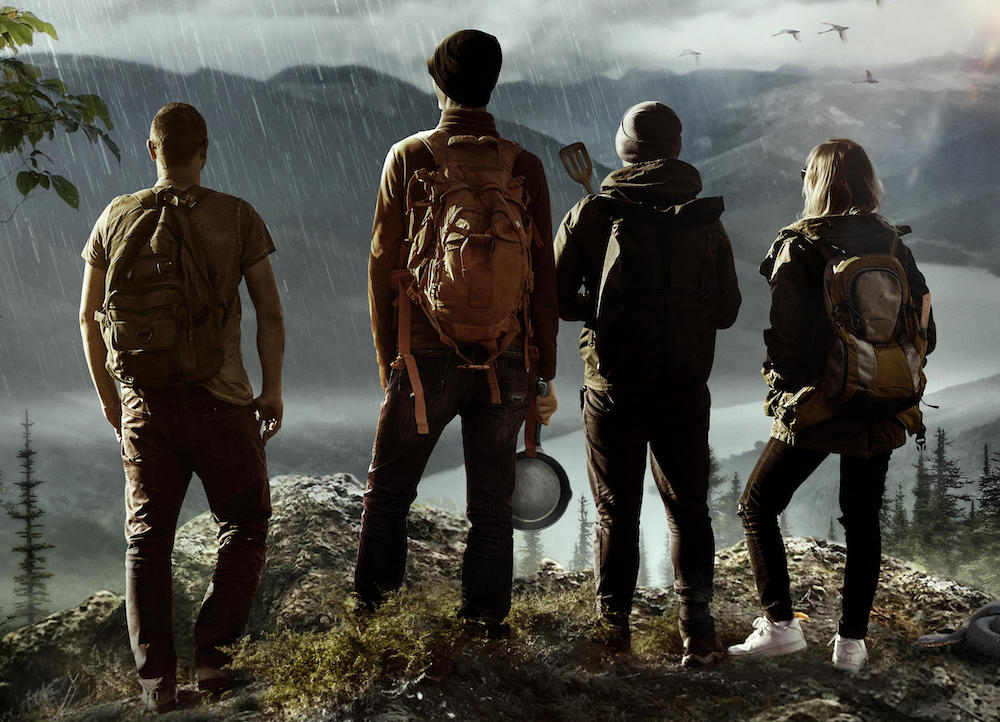 Chefs vs. Wild asks the question: What happens if you mash up a cooking competition with a survival show? Each episode challenges two world-renowned chefs to serve up whatever they can find in the wilderness, essentially becoming hunter-gatherer-preppers. The world's natural pantry fuels their creativity in the show's outdoor kitchen, pushing them to create unexpected cuisine combinations. It's interesting to watch the contestants figure out what is edible and useful to them—giving you some tips for your next camping trip (which you probably won't ever use). All set against a gorgeous natural backdrop that will bring out your inner Bear Grylls (and hey, the dishes definitely look better than eating bugs).
Stream Chefs vs. Wild on Hulu.
From Hulu:
Reaching the peak of the culinary world has never been this demanding. In each episode of "Chefs vs. Wild," two different world class chefs will be dropped into the wilderness where they'll embark on a grueling and unprecedented mission – survive and forage enough wild ingredients to create a restaurant worthy, five-star meal. Episodes will culminate in the chefs going head-to-head in a "wilderness kitchen," using their foraged ingredients and ingenuity to create savory dishes and, ultimately, impress the judges.
–
Reasonable Doubt
Season 1
Tues Sept 27
On Hulu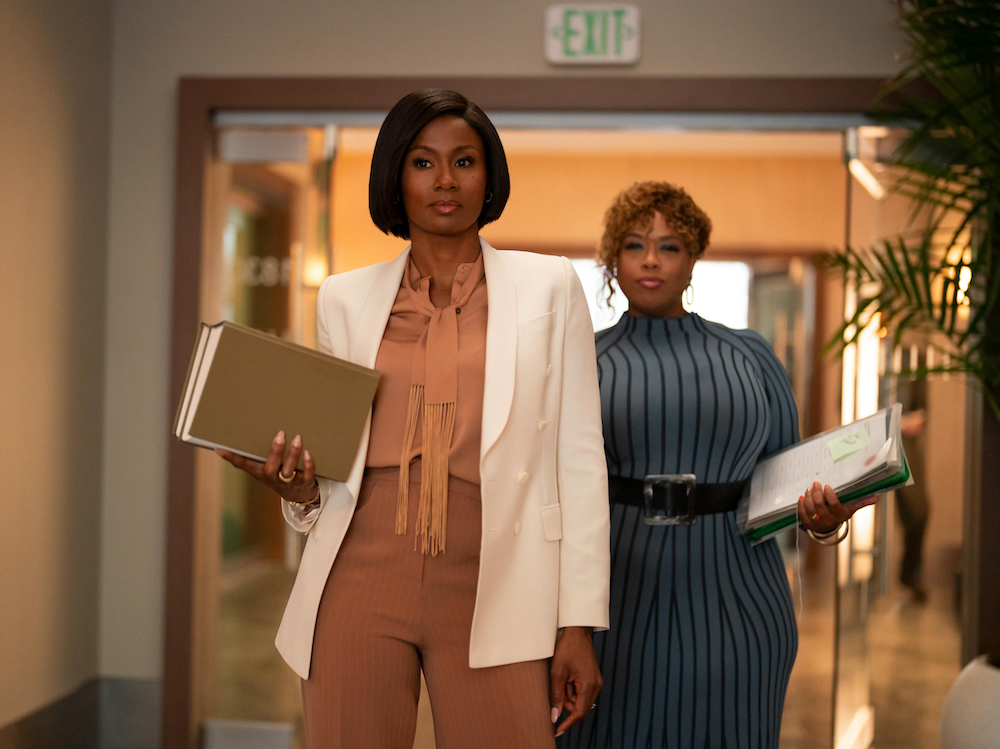 Jax Stewart (Emayatzy Corinealdi) is a shark. As one of the best and most ruthless defense attorneys in Los Angeles, she takes no prisoners and suffers no fools. At first, you'll think she has even fewer morals than the people she represents…until the tables turn and her true motives snap into place. She seems to have her life together with unflappable poise but the show slowly peels back the layers to see how quickly that façade shatters. She's just as messy as the rest of us—and for her clients, that might be the best thing. Reasonable Doubt finds its sweet spot in the morally gray area of laws and ethics, giving you a lead who you won't always cheer for but you'll be drawn to her magnetism in the court and outside of it. And the way she makes the law work for her makes you wish everyone had her in their corner when $#!t hits the fan.
Reasonable Doubt debuts on Hulu tomorrow.
From Hulu:
In Reasonable Doubt, you'll judge Jax Stewart for her questionable ethics and wild interpretations of the law … until you're the one in trouble. Then you'll see her for what she is: the most brilliant and fearless defense attorney in Los Angeles who bucks the justice system at every chance she gets.
–
The Rookie: Feds
Series premiere
Tues Sept 27 – 10PM
On ABC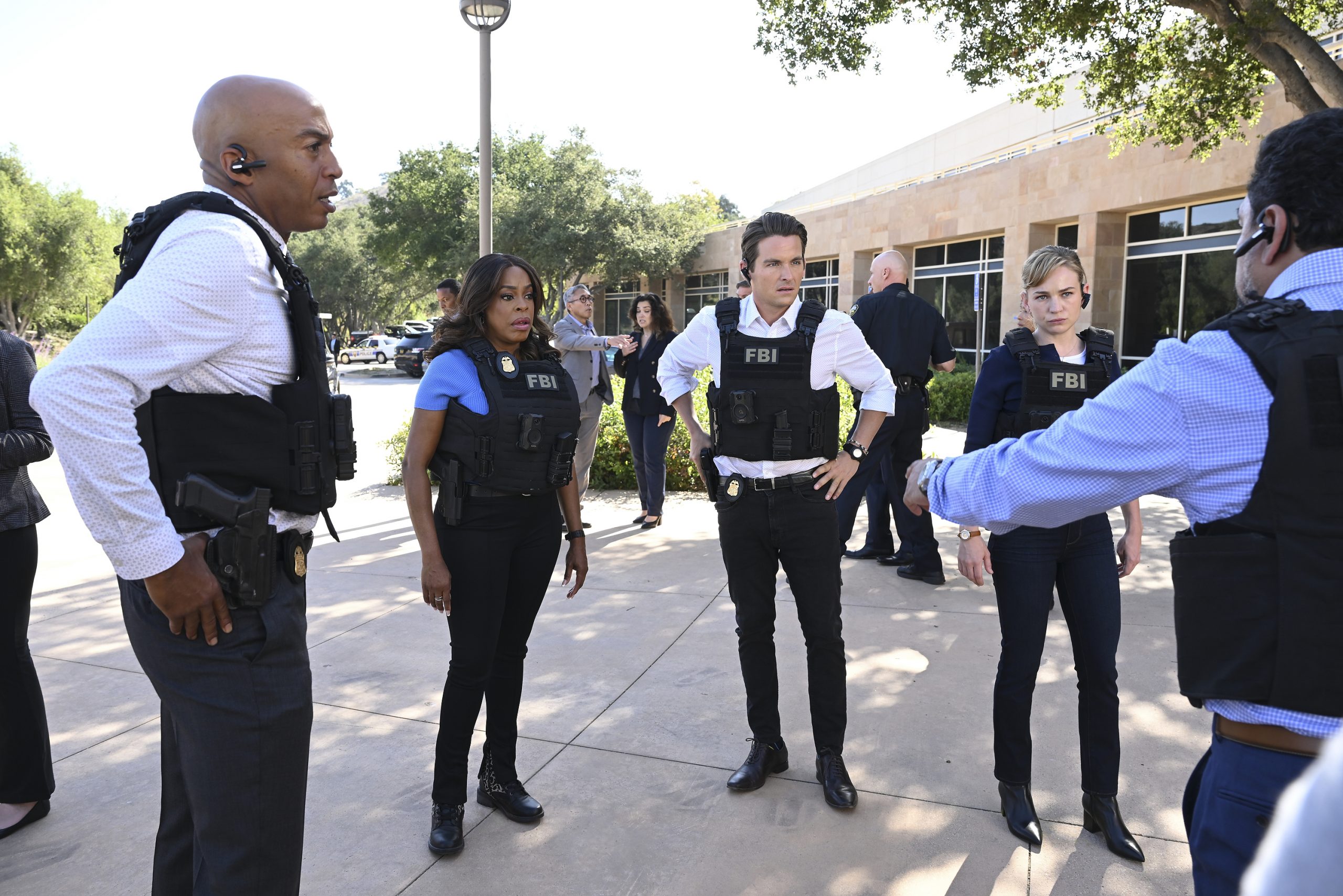 Niecy Nash-Betts is about to win your heart all over again in her new spinoff show The Rookie: Feds. She stars as Simone Clark, a high school guidance counselor turned FBI rookie who's looking to use her years of experience reading troubled teens to her advantage. Nothing's gonna stop her from winning, not her reluctant mentors or her father who's blindsided by her moving into his home. Simone gets some help with her career change from the OG rookie, LAPD Officer John Nolan (Nathan Fillion), and ex-actor and fellow FBI newbie Brendon Acres (Kevin Zegers).
The Rookie: Feds has all the enthusiasm and fish-out-of-water trope freshness that The Rookie had in its debut, as Simone plunges headlong into her new job with the overconfidence of someone who doesn't know anything—but knows enough to surprise even the hardiest agents. And that's what makes it work. The chemistry between the cast is solid, they feel like a team who are constantly trying to adjust to their new dynamic, while Niecy Nash-Betts charms in every scene, making you root for Simone from the very beginning.
Watch The Rookie: Feds on ABC tomorrow.
From ABC:
From the executive producers of flagship series "The Rookie" comes "The Rookie: Feds" starring Niecy Nash-Betts as Simone Clark, the oldest rookie in the FBI Academy. The spinoff was introduced as a two-part event during the current fourth season of "The Rookie," where Officer John Nolan (Nathan Fillion) and the L.A. division of the FBI enlist the help of Simone Clark when one of her former students is a suspect in a terror attack.
–
The D'Amelio Show
Season 2
Tues Sept 27
On Hulu
The D'Amelio Show returns to Hulu tomorrow.
From Hulu:
From public relationships, to private struggles, to new pursuits, with millions watching their every move, each decision The D'Amelio family makes comes with unfathomable pressure and scrutiny, in an era when comments and opinions are hard to tune out.
–
Star Wars: The Bad Batch
Season 2
Wed Sept 28
On Disney+
Star Wars: The Bad Batch is back on Disney+ on Wednesday.
From Disney:
"Star Wars: The Bad Batch" follows the elite and experimental clones of the Bad Batch (first introduced in "The Clone Wars") as they find their way in a rapidly changing galaxy in the immediate aftermath of the Clone War. Members of Bad Batch—a unique squad of clones who vary genetically from their brothers in the Clone Army—each possess a singular exceptional skill that makes them extraordinarily effective soldiers and a formidable crew.
–
Central Park
"A Matter of Life and Boeuf" – Season 3, Episode 6
Fri Sept 30
On Apple TV+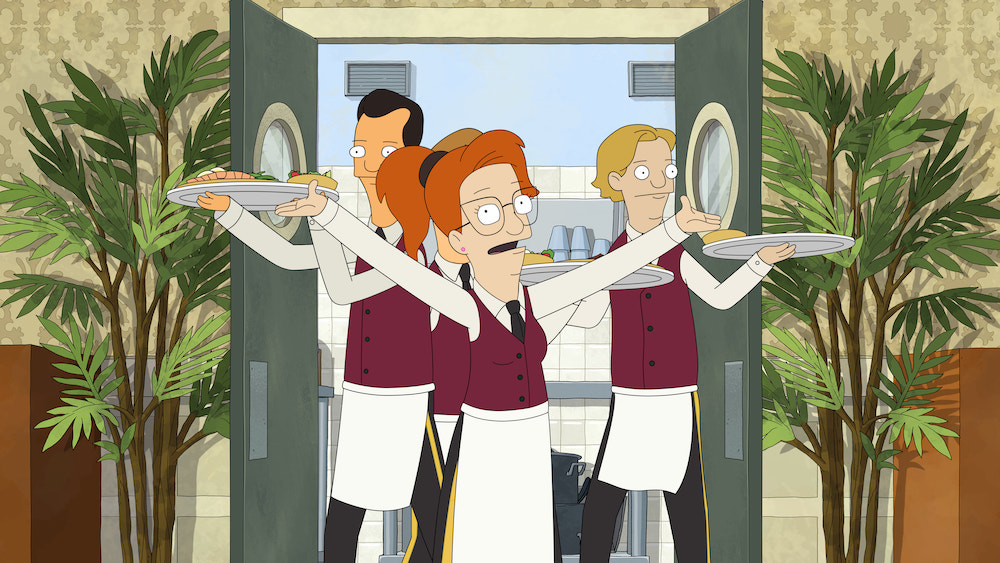 Abby (Kristen Bell) is excited to start working at Bitsy's (Stanley Tucci) restaurant (yes, you can gasp, Paige and Owen did too). She's willing to do anything to make a good impression…with mixed results. When someone orders the côte de boeuf—a steak with a $20,000 price tag—everyone is abuzz with who would possibly want it. And when you find out what that mystery person wants to do with it, you'll be positively agog. Yes, we're using fancy language to match the tone of this week's episode, which is complete with a whodunit mystery musical. Shoutout to the "Positive Light" song for really selling the sparkle of the situation our crew finds themselves in—Kristen Bell is the star of "A Matter of Life and Boeuf" and your heart will be happy to watch her shine. Place your bets now on who has a devious plan for the restaurant complete with steak sauce, we promise you'll have the most fun figuring it out.
Stream Central Park on Apple TV+ on Friday.
From Apple:
When the Tillermans visit Abby at her new job as waitress, a precious item goes missing—and everyone in the restaurant is a suspect.
–
Hocus Pocus 2
Fri Sept 30
On Disney+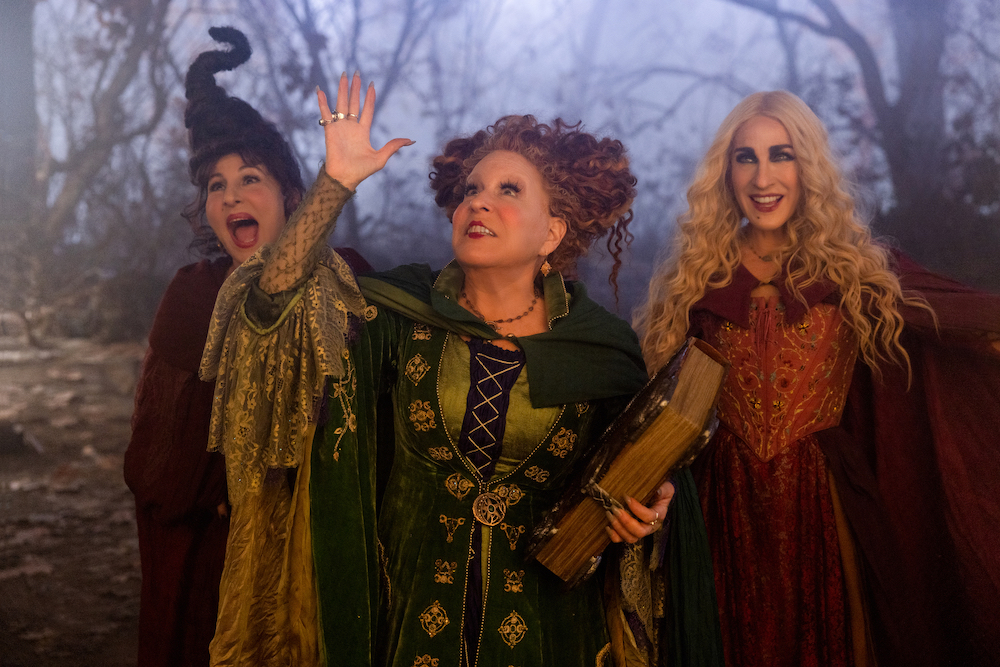 Hocus Pocus 2 brings back Bette Midler as Winifred, Kathy Najimy as Mary, and Sarah Jessica Parker as Sarah. This time the Sanderson witches face off against Becca (Whitney Peak), a young witch who accidentally brings them back after being manipulated by someone they know. Becca is helped by her best friend Izzy (Belissa Escobedo) who seems completely out of sorts during this Halloween adventure. The Sanderson Sisters want to get Winifred's magic book back in order to perform a crazy powerful spell to gain immense power so they won't disappear again and can finally get revenge on the town of Salem. (read Julian Lytle's review)
Hocus Pocus 2 hits Disney+ on Friday.
From Disney:
It's been 29 years since someone lit the Black Flame Candle and resurrected the 17th-century sisters, and they are looking for revenge. Now it is up to three high-school students to stop the ravenous witches from wreaking a new kind of havoc on Salem before dawn on All Hallow's Eve.
–
Ramy
Season 3
Fri Sept 30
On Hulu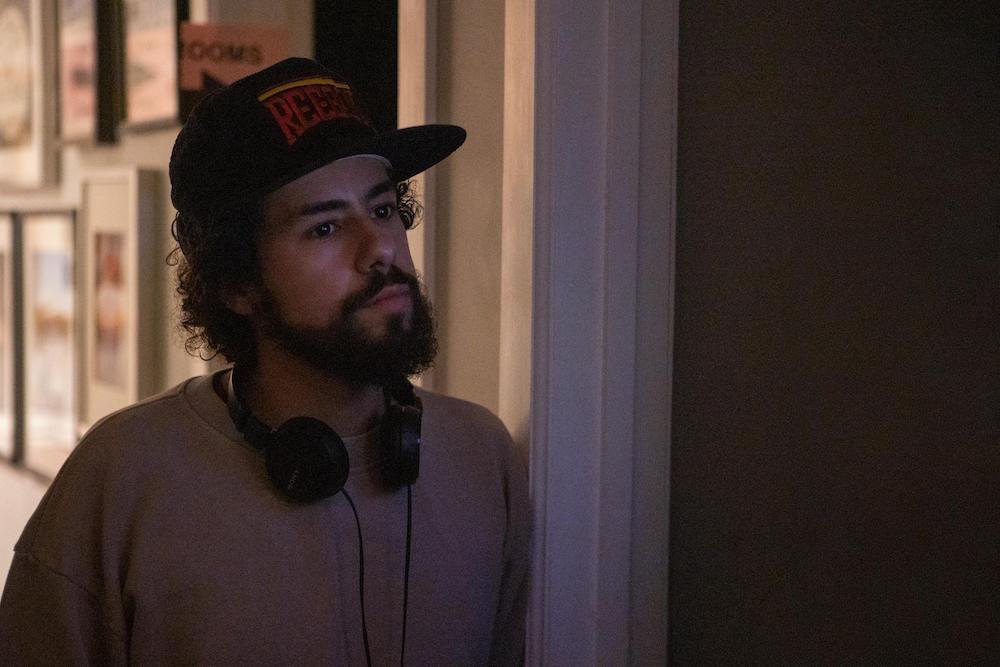 Ramy is all about the journey. In this season, Ramy (Ramy Youssef) is forced to face himself and take accountability. After messing up his relationship in the worst way, he needs to do the work to recognize how many people he's hurt. Before he gets there, though, he has a few more choices to make about his faith and his next steps in the working world. He also needs to figure out what love is—of himself, of others, of his community. And Ramy also gets to witness firsthand what damage his words and his Americanized views can do. The beauty of Ramy is in the quiet moments that somehow say so much, showing the balance we all must strike to survive, between personal belief and the outside world. And the seemingly mundane conversations hold up a mirror to society too, challenging our own perceptions and asking what's truly important. All while making you chuckle and speaking right to your heart—which is what makes Ramy so special.
Ramy returns to Hulu on Friday.
From Hulu:
Golden Globe® Award-winning actor Ramy Youssef returns to Hulu for his critically-acclaimed performance in the Hulu Original comedy series "Ramy." The series follows first-generation, Egyptian-American Ramy Hassan (Youssef) and his family as they navigate spirituality in their politically-divided New Jersey neighborhood. "Ramy" continues to bring a new perspective to the screen as it explores the challenges of what it's like to be caught between a religious community who believes life is a moral test, and a millennial generation that doubts an afterlife even exists. In the third season, his family is forced to confront having lived a life dedicated to worldly concerns — and in some cases, lies — while Ramy all but abandons his spiritual journey, instead dedicating himself to him and his uncle's diamond business.
–
Entergalactic
Fri Sept 30
On Netflix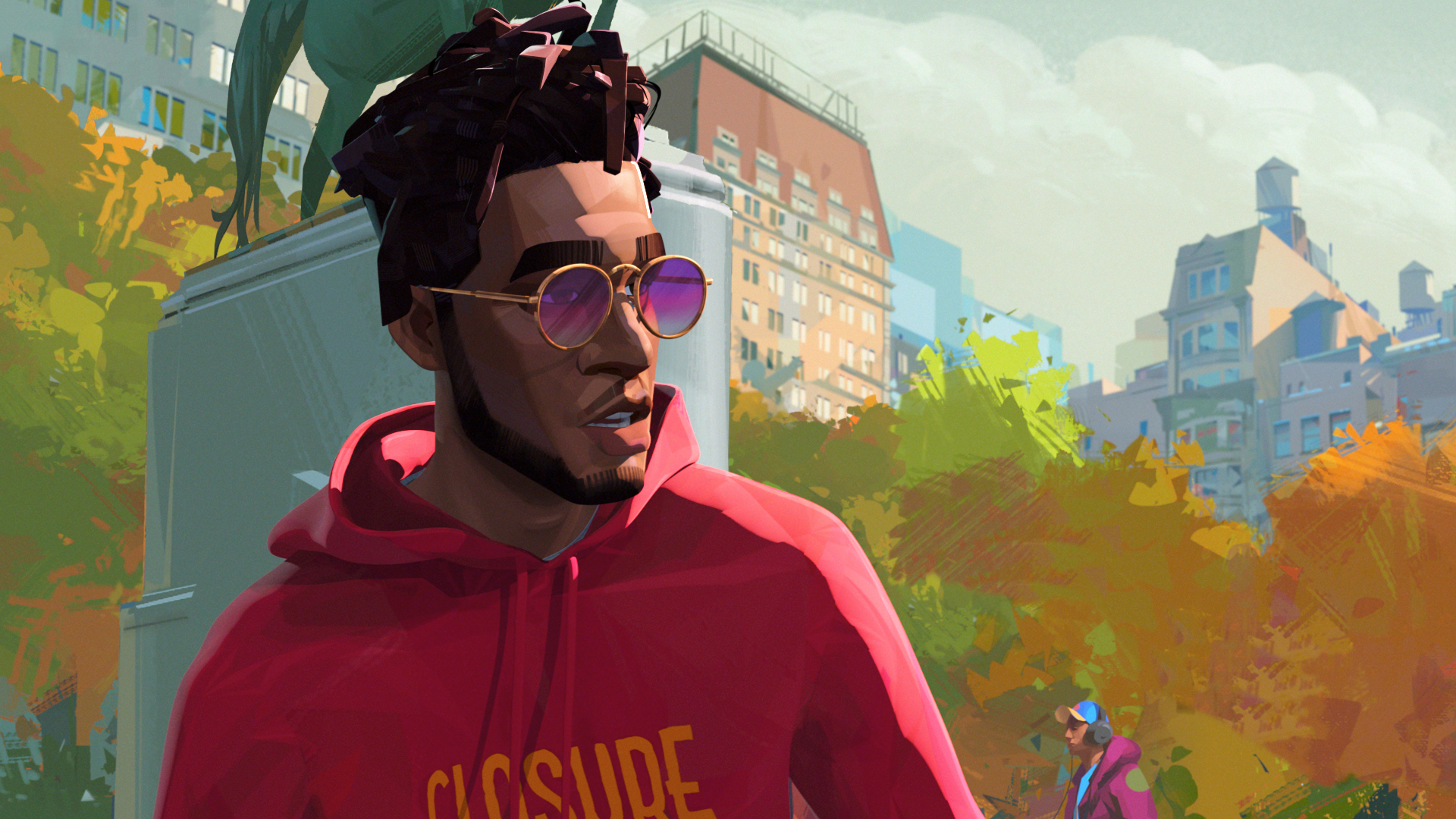 Entergalactic is a love letter to music, art, and style in every sense of the word. Kid Cudi and Kenya Barris have teamed up to bring you a gorgeous animated daydream about a young artist named Jabari (Cudi) who's trying to make it in NY—and maybe find some romance while he's on his way there. Especially when he meets his new neighbor, photographer and ultimate cool girl, Meadow (Jessica Williams) who Jabari can't get enough of. The animation style richly colors each scene and pulls you into its lush embrace. And Kid Cudi's music forms the heartbeat of this film, soundtracking the moments that take Jabari's breath away—you'll find yourself falling in love with his world right alongside him.
Entergalactic hits Netflix on Friday.
From Netflix:
Scott "Kid Cudi" Mescudi and Kenya Barris join forces to present the television event Entergalactic, an original, immersive, animated story about a young artist named Jabari — voiced by Mescudi — as he attempts to balance love and success. Finding the latter brings Jabari a step closer to the former, when moving into his dream apartment introduces him to his new neighbor, photographer it-girl, Meadow — voiced by Jessica Williams. An explosion of art, music, and fashion, Entergalactic takes place in the only city that can handle all three: New York. Alongside Mescudi and Williams, Entergalactic boasts an all-star cast including Timothée Chalamet, Ty Dolla $ign, Laura Harrier, Vanessa Hudgens, Christopher Abbott, 070 Shake, Jaden Smith, Keith David, Teyana Taylor, Arturo Castro and Macaulay Culkin.
–
Interview With the Vampire
Season 1 premiere
Sun Oct 2 – 10PM
On AMC/AMC+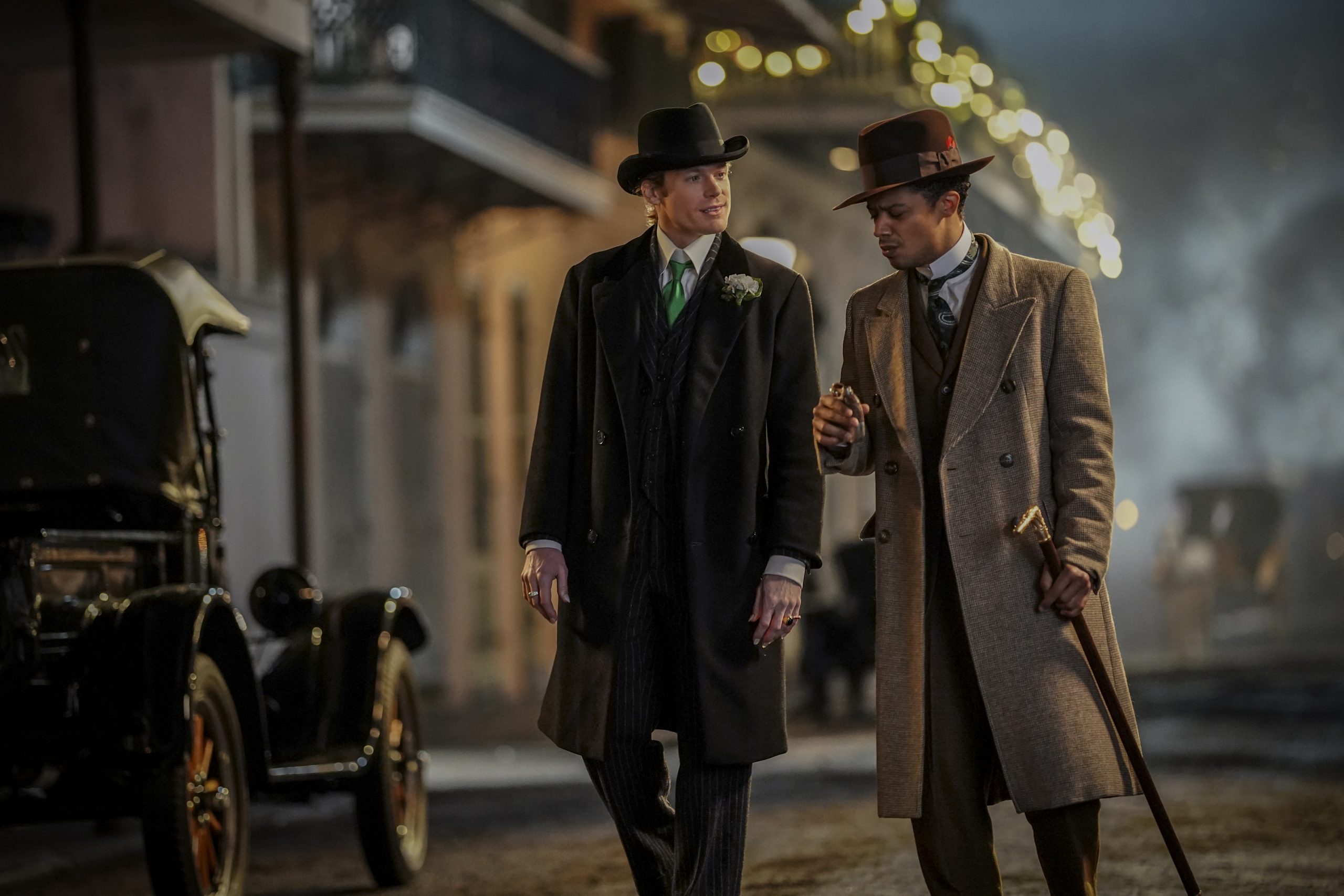 "Let the tale seduce you, just as I was seduced."
Indeed. These words may belong to Louis de Pointe du Lac (Jacob Anderson) but they could be mine, back when I first read a series of novels that began with Interview with the Vampire by Anne Rice. There is something enthralling about the supernatural—perhaps it is our fear or our desire for power unchecked—whatever it may be, vampires are by far the most seductive of monsters.
It seems the creators of this new adaptation of that first novel understand this very well. Episode 1 of Interview with the Vampire, the series, is drunken and debauched, repressed but flushed with delight, wrapped up in familial bonds and yet bloodier than bloodlines. But it's more than that. This version hits differently, not because it is spiced with the flavors of New Orleans but because it is set in Storyville in the early 1900s and because Louis—the most human of vampires—is now creole. That state of Blackness in America adds layers to a character whose psyche was already more vicarious than a Jenga tower stacked up two miles high. Not only is he a gay man, but he is a reprobate with a criminal enterprise that allows his family to maintain their status in high-Black-society.
Think about that. Louis must hide his own desires, be judged by a mother who looks down on him with her hand held out, and play the game of placating white men to ensure his survival. It isn't an easy character to embody but Anderson bodies the role, undaunted by the layers Louis requires.
The creators of the series were also smart in reframing the set-up. This is not the first interview between Louis and the lauded journalist Daniel Molloy (Eric Bogosian), it is the second. Almost 50 years later, during the pandemic, the two meet again to set the record straight and to unveil the fractured love story of Louis de Pointe du Lac and the vampire Lestat. It is mesmerizing. Sam Reid's Lestat is a slinky, superior in his swag, prototype for the rockstars that will come a century later, and his casual cruelty explodes into an animalistic rage without notice or apology.
This is a show that heralds the return of the children of Dracul and you will devour it.
(by Sherin Nicole)
Watch Interview With the Vampire on AMC on Sunday.
From AMC:
A sensuous, contemporary reinvention of Anne Rice's revolutionary gothic novel, Anne Rice's Interview with the Vampire follows Louis de Pointe du Lac (Jacob Anderson), Lestat de Lioncourt (Sam Reid) and Claudia's (Bailey Bass) epic story of love, blood, and the perils of immortality, as told to journalist Daniel Molloy (Eric Bogosian). Chafing at the limitations of life as a Black man in 1900s New Orleans, Louis finds it impossible to resist the rakish Lestat de Lioncourt's offer of the ultimate escape: joining him as his vampire companion. But Louis's intoxicating new powers come with a violent price, and the introduction of Lestat's newest fledgling, the child vampire Claudia, soon sets them on a decades-long path of revenge and atonement.