This week: Kal Penn Approves This Message, The Masked Singer, The Chef Show, Secret Society of Second-Born Royals, Utopia, Sneakerheads, Lovecraft Country, Fargo
Kal Penn Approves This Message
Series premiere
Tues Sept 22 – 10:30PM
On Freeform
Kal Penn Approves This Message hits Freeform tomorrow.
From Freeform:
Hosted by Kal Penn, "Kal Penn Approves This Message" is a smart, irreverent unscripted comedy series that explores issues relevant to Millennial and GenZ voters. Each episode will consist of comedic field pieces as well as a sit-down interview with Kal and a featured guest. With topics ranging from voting basics to voter empowerment, the economy to climate change, the series will break down key issues young voters are passionate about and arm them with the tools they need to make an impact and vote.
—
The Masked Singer
Season 4 premiere
Wed Sept 23 – 8PM
On FOX
The Masked Singer returns to FOX on Wednesday.
From FOX:
Hosted by Nick Cannon, with panelists Ken Jeong, Jenny McCarthy, Nicole Scherzinger and Robin Thicke, "The Masked Singer'' is a top-secret singing competition in which celebrities face off against one another while shrouded from head to toe in an elaborate costume, concealing his or her identity. With each performance, the host, panelists, audience, viewers and even the other contestants are left guessing who is singing behind the mask. The singers may attempt to throw off the crowd, but keen observers might pick up on tiny clues buried throughout the show. Each week, a singer is eliminated — and then reveals his or her true identity.
—
The Chef Show
Volume 4
Thurs Sept 24
On Netflix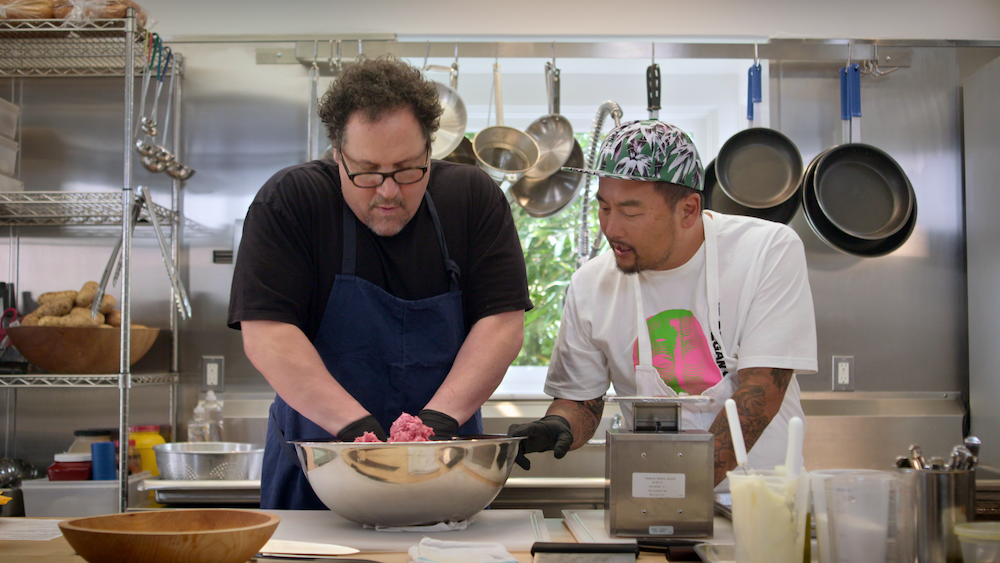 Jon Favreau and Roy Choi are back for another round of The Chef Show. First they sweeten you up with cake (because we all know a true meal starts with dessert), before taking you out for some fine Italian cuisine. Nothing goes to waste as Choi and the guest chefs teach Favreau how to make multiple dishes using classic base ingredients. From meatballs to lasagne, artisan bread to late night burgers, this season serves up the kind of comfort food with a professional twist a lot of us have been craving lately. Settle in for some good eats, gentle humor, and take notes on the fresh new recipes The Chef Show excels at.
The Chef Show is back on Netflix on Thursday.
From Netflix:
The Chef Show returns for another season as Jon Favreau (director/actor) and award-winning Chef Roy Choi come back together to continue learning, sharing, and celebrating different flavors, cultures and people. The two friends explore new recipes, collaborate with big names in the culinary world, and connect over their shared passion for bringing people together over a delicious meal.
—
Secret Society of Second-Born Royals
Fri Sept 25
On Disney+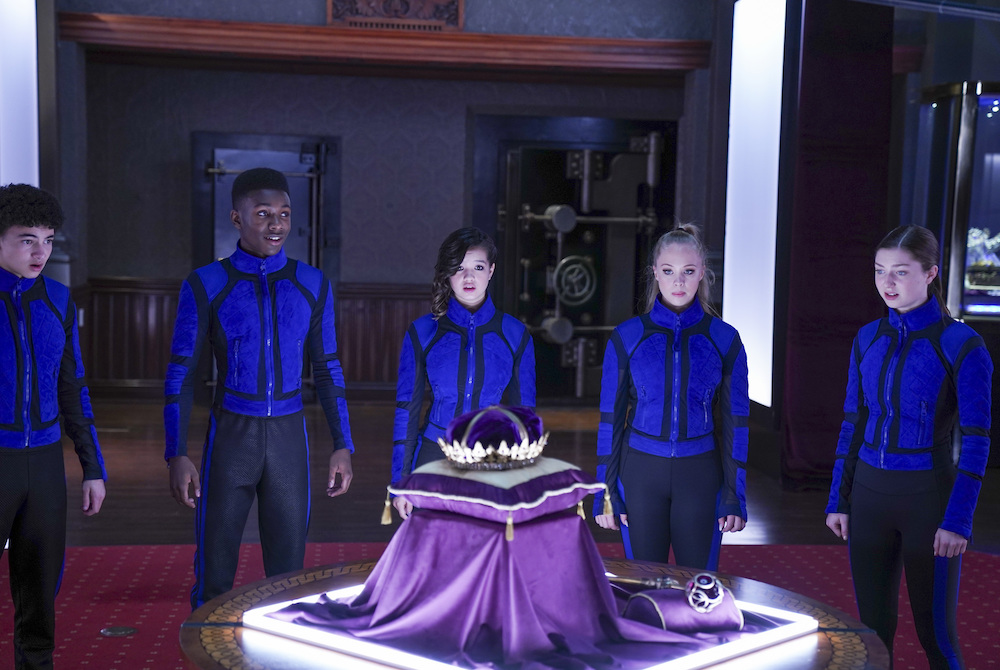 Sam (Peyton Elizabeth Lee) hates being a royal. She doesn't fit into her family and royal life at all. Her older sister—who's about to become queen—is perfect in every way, while all Sam wants to do is rebel and rock out with her band. But then she's launched into a top-secret training program because…surprise! It turns out second-born royals have superpowers. Along with a group of fellow second-borns, Sam is trained to become a soldier who must keep the world safe. It's a cute premise and Secret Society of Second-Born Royals definitely has a pinch of that Disney magic. You'll root for the Secret Society as they learn how to use their powers and work as a team, all while trying to balance new and old friendships alongside treasonous plots. And there's plenty of POC representation and stereotype-shattering—each character gets a chance to develop and has their time to shine. Yay for that!
Watch Secret Society of Second-Born Royals on Disney+ on Friday.
From Disney+:
"Secret Society of Second Born Royals" follows Sam, a teenage royal rebel second in line to the throne of the kingdom of Illyria. Just as Sam's disinterest in the royal way of life is at an all-time high, she discovers she has super-human abilities and is invited to join a secret society of similar extraordinary second-born royals charged with keeping the world safe. With guidance from their Secret Society instructor James, Sam and a new class of royal recruits must first learn to harness their new powers at a top-secret training camp before they can save the world.
—
Utopia
Season 1
Fri Sept 25
On Amazon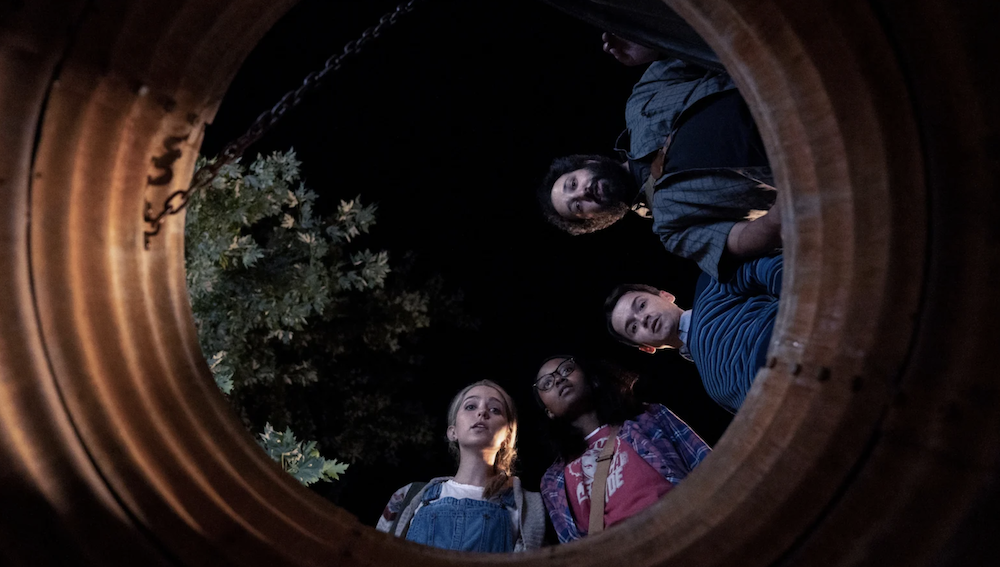 Amazon has a new hit on their hands. Utopia follows a group of strangers who stumble upon an unpublished sequel to a popular comic book, one that predicts the most terrible global disasters—Zika, Swine Flu, Bird Flu etc.—with scary accuracy. Having access to the future is obviously advantageous…and deeply dangerous. The group soon becomes a target of a shady organization that will stop at nothing to get a hold of the book, kicking this story into action. Utopia gets off to a rocky and confusing start but it soon blossoms into a violent, mysterious, and thrilling ride. While you may not want to watch a pandemic-fueled show right now, you'll soon realize that this show is so much more than one-note. As each layer of deceit and mystery unfolds, you'll be pulled in deeper and deeper as the comic becomes the centerpiece for a ruthless message of destruction and the fight to save the world.
Stream Utopia on Amazon on Friday.
From Amazon:
Utopia is a conspiracy thriller that follows a group of young fans who come together when they discover that the conspiracy in an elusive comic, Utopia, is real. The comic foretells the demise of humanity and the world as we know it, thrusting this group of underdogs to embark on a high-stakes twisted adventure to use what they uncover to save themselves, each other and ultimately humanity.
—
Sneakerheads
Season 1
Fri Sept 25
On Netflix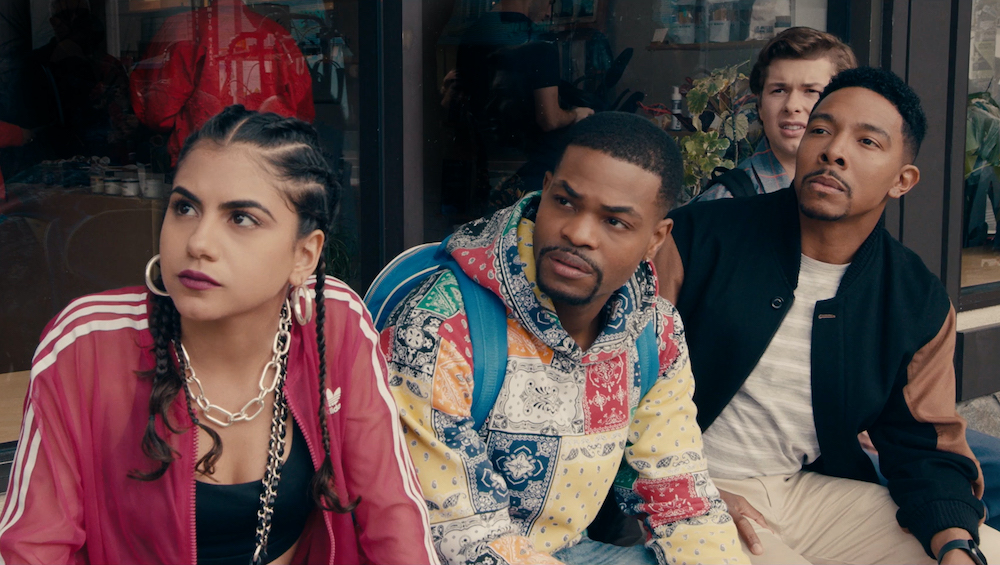 Being a sneakerhead is a young person's game—y'know, a game for people who don't have kids or a bunch of responsibilities and can spend hours in a queue to get the freshest 11's. At least that's what Devin (Allen Maldonado) is starting to think…until he gets pulled back in. And he's enabled by his longtime friend and flipping pro (wannabe) Bobby (Andrew Bachelor), who gets them both in money trouble after a tip gone wrong. Devin needs to make his cash back fast before his wife finds out so he heads on a mission to track down a pair of Zeroes AKA the most elusive shoes known to man. It's pretty fun watching Devin and Bobby flail around like fish out of water while trying to compete with kids who know the sneaker game a thousand times better than they do. Bobby's nervous energy plays off well against Devin's over-everything desperation—it'll make you root for them as they reignite their dream of owning and flipping the best shoes in the business.
Watch Sneakerheads on Netflix on Friday.
From Netflix:
Devin (Allen Maldonado), a former sneakerhead turned stay-at-home dad, gets back in the game only to quickly find himself five G's in the hole after falling for one of old friend Bobby's (Andrew Bachelor) get-rich-quick schemes. Desperate to get his money back before his wife finds out he's fallen off the wagon, Devin enlists the help of a ragtag group of fellow shoe lovers on his global hunt for the elusive "Zeroes," the holy grail of hard-to-find kicks.
—
Lovecraft Country
"I Am." – Season 1, Episode 7
Sun Sept 27 – 9PM
On HBO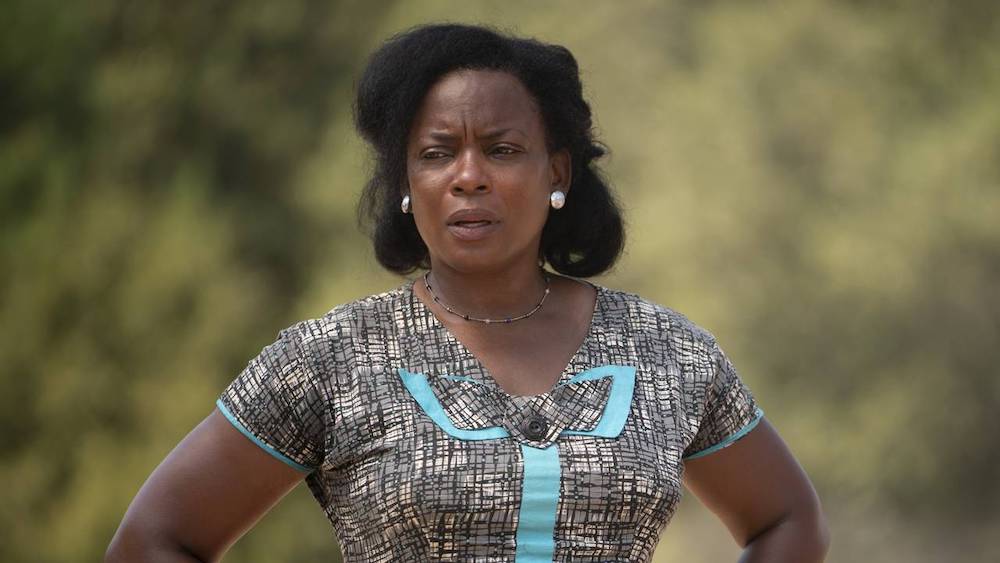 Going into the third in a series of character vignettes, we focus on Hippolyta (Aujanue Ellis). The episode is called "I Am." and, gotdamn, where do we start? Do y'all remember that weird golden space modulator, also known as an orrery? We hope so because that is the key to this week's mystery on Lovecraft Country episode 07. Frustrated by the lies constantly flowing from Tic (Jonathan Majors) and Lettie (Jurnee Smollett), Hippolyta goes off on her own journey to find out what happened to George (she knows it wasn't the sheriff who shot him). But journeys are funny and this one is more about finding the warrior inside the woman and the truths she's never been bold enough to tell. Let us be honest, there is no preparation you can do for this episode—if you are a sci-fi lover or a DC Comics lover or you live for fierce women—"I Am." is about to blow your mind. The state of the futuristic afros alone will have you screaming (you'll know what we mean when you see it). This mind-bending episode is a blast off to the final act of the season and a return to the main storyline. Listen out for historical words from Sun Ra and a cameo or two that'll definitely surprise you. More than that, this is another amazing episode from a series that rips aways the boundaries on Black speculative fiction—and we're so here for it.
Lovecraft Country airs on HBO on Sunday.
From HBO:
Hippolyta's relentless search for answers takes her on a multidimensional journey of self-discovery and Atticus heads to St. Louis to consult an old family friend.
—
Fargo
Season 4 premiere
Sun Sept 27 – 9PM
On FX
Fargo is back on FX on Sunday.
From FX:
In 1950 Kansas City, the fourth installment of Fargo centers on two criminal syndicates who are fighting for a piece of the American dream and have struck an uneasy peace. Together, they control an alternate economy of exploitation, graft and drugs. To cement their truce, Loy Cannon (Chris Rock), the head of the African American crime family, trades his youngest son Satchel (Rodney Jones), to his enemy Donatello Fadda (Tomasso Ragno), the head of the Italian mafia. In return, Donatello surrenders his youngest son Zero (Jameson Braccioforte) to Loy.