This week: 9-1-1, Ordinary Joe, New Amsterdam, Star Wars: Visions, Dear White People, The Wonder Years, Chicago Med, Fire, & P.D., A Million Little Things, Doom Patrol, Midnight Mass, The Great British Baking Show, The Rookie
9-1-1
Season 5 premiere
Mon Sept 20 – 8PM
On FOX
From FOX:
The Hollywood Reservoir dam breaks; the team adjusts to life during the pandemic.
—
Ordinary Joe
Series premiere
Mon Sept 20 – 8PM
On NBC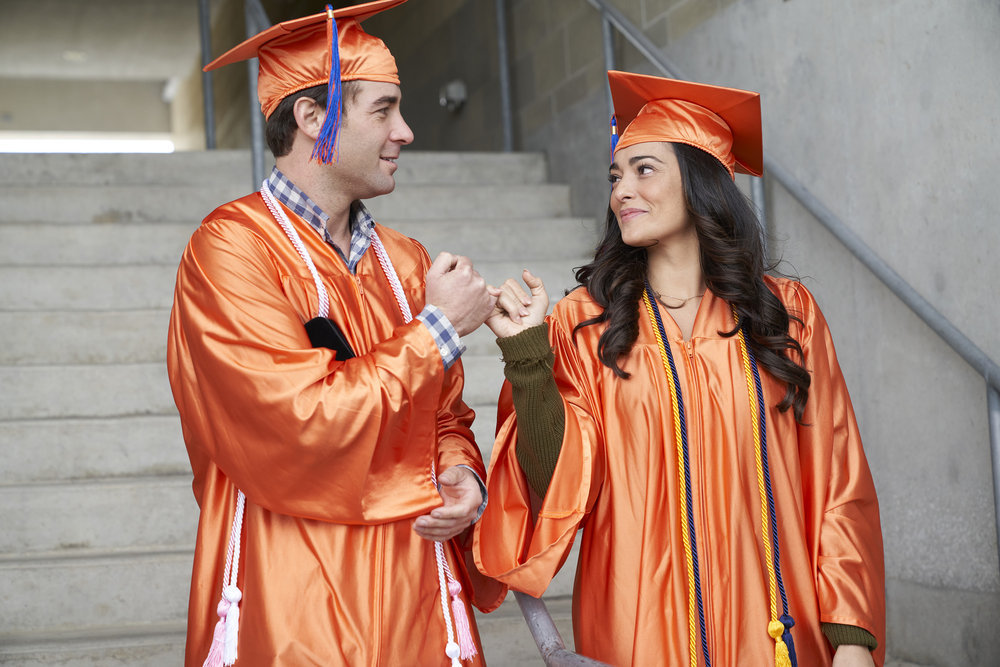 Photo by: Parrish Lewis/NBC
Have you ever wondered: What if? What if: you took that job; if you dated that person; if you said no when you should've said yes? Ordinary Joe explores that question through Joe Kimbreau (James Wolk), a guy who makes three different choices on the verge of his college graduation, which launch him into three different timelines. Thing is, whether he's high-flying and successful or a struggling father, each path leads him through a lot of good times and a lot of pain. Because that's the funny thing about life: No matter what choices you make, there will always be pain and joy and heartache. And wondering "what if" will only stop you from living in the moment. It's an interesting premise nonetheless and the three storylines keep the series moving, packed full of moments to pull on your heartstrings and, of course, drama to match the NBC lineup.
Ordinary Joe debuts on NBC tonight.
From NBC:
Life is all about the choices you make – and sometimes what you do in a single moment can change everything. This new heartfelt, life-affirming drama follows Joe Kimbreau, who faces one of these decisions at his college graduation. The three parallel stories that diverge from that night find Joe and the people around him with different careers, relationships and family lives, showing the unexpected ways that things change – and stay the same. But when it comes down to it, there is no "right" choice; no matter what happens, Joe's life is always messy, exciting, tough, unpredictable … and beautiful.
—
New Amsterdam
"More joy" – Season 4 premiere
Tues Sept 21 – 10PM
On NBC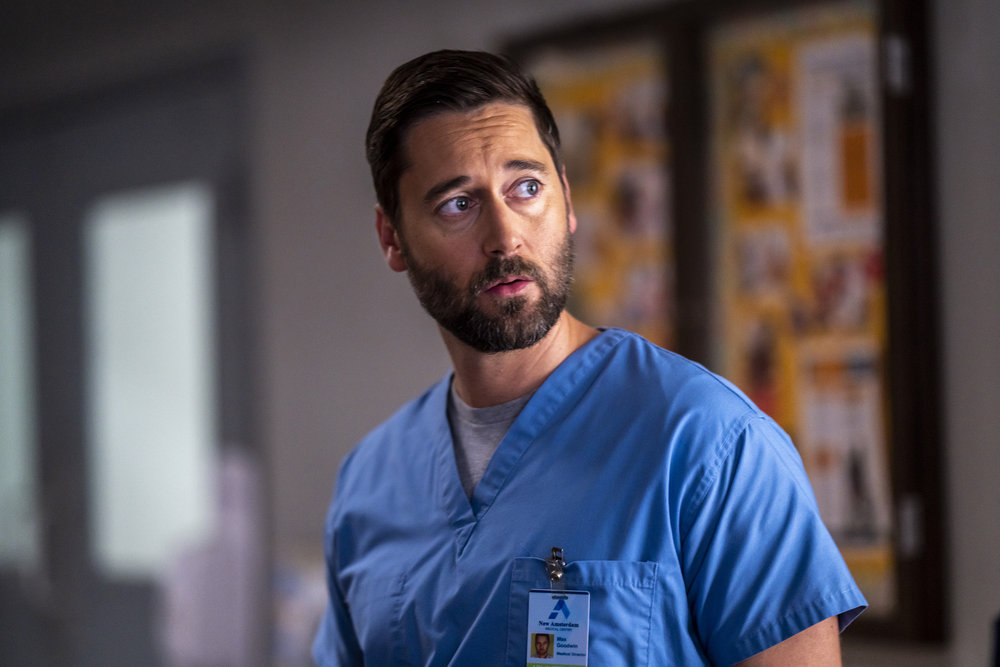 Photo by: Zach Dilgard/NBC
New Amsterdam is back with a bang—the hospital is about to be shaken up in every sense of the word. Max (Ryan Eggold) is set to take on even more responsibility but to balance it out he tries to find small moments of joy whenever he can, even as he faces increasingly difficult decisions. New members of the team rock the boat and ensure everyone is paying attention throughout all the chaos. Ooh, we're here for this drama! But no matter how thinly he's stretched, Max finds time to look into the heart of what matters and speak to those who need to hear words of comfort the most. It'll bring you joy to see the New Amsterdam staff bounce back after the struggles of the pandemic and ready to take on a new chapter—and you'll realize just how much you missed medical dramas that are filled with hope and more normality moving forward.
New Amsterdam is back on NBC tomorrow.
From NBC:
After a turbulent year of sacrifice and hardship, Medical Director Max Goodwin and the team at New Amsterdam begin a well-deserved new chapter in their lives. The opening episode, titled "More Joy," reflects both the drive of characters and the tone of season four. More joy: How can we find it, and how can we hold on to it?
—
Star Wars: Visions
Season 1
Wed Sept 22
On Disney+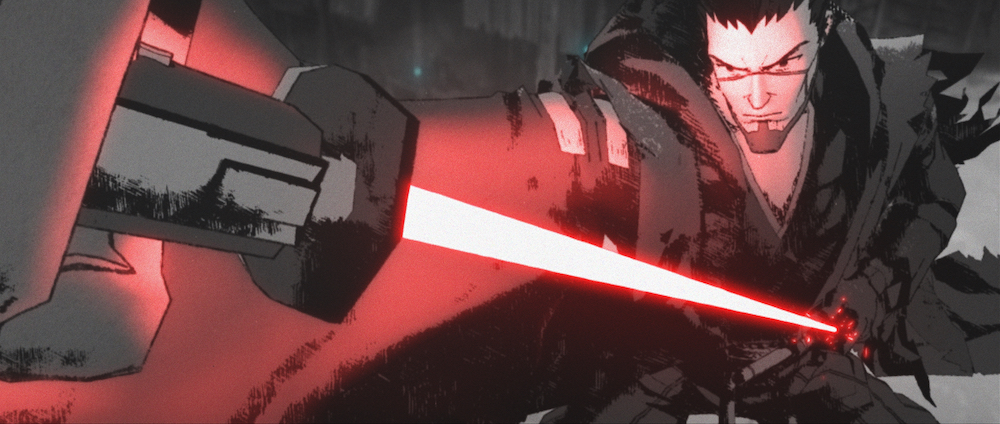 Photo © 2021 Lucasfilm Ltd. & ™
The anthology format of Star Wars: Visions is a bit more than what we've seen in The Animatrix or Batman: Gotham Knight, which were both inspired by the classic Robot Carnival. Each episode of Visions was done by a different animation studio—some of the top ones in Japan—so they feel like great standalone stories, each in a different style, varying in length from 12 minutes or so to almost half an hour. While they all have the elements of Star Wars the animation studios create episodes in their own ways, more in line with samurai and sci-fi anime tropes. Here you'll see lightsabers look more like different types of sword, from the periods of Japan depicted. These are more than the cylindrical beams from the films and shows. We have full hilts and scabbards. We also have nods to classic-style anime stories and fun flips on the world. (read Julian Lytle's review)
Stream Star Wars: Visions on Disney+ on Wednesday.
From Disney:
Seven Japanese anime studios bring their unique talent and perspective to "Star Wars: Visions"—a collection of animated short films that will stream exclusively on Disney+. The anime studios are Kamikaze Douga, Geno Studio (Twin Engine), Studio Colorido (Twin Engine), TRIGGER, Kinema Citrus, Science Saru, and Production I.G. Each studio will use their signature animation and storytelling styles to realize their own visions of the galaxy far, far away. As a first formal venture into anime, each "Star Wars: Visions" short bears a unique Japanese sensibility, which in many ways aligns with the tone and spirit of Star Wars storytelling. From the beginning, stories told in the Star Wars galaxy have counted Japanese mythology and the films of Akira Kurosawa among their many influences, and these new visions will further explore that cultural heritage through the unique animation style and perspective of each anime studio.
—
Dear White People
Vol. 4
Wed Sept 22
On Netflix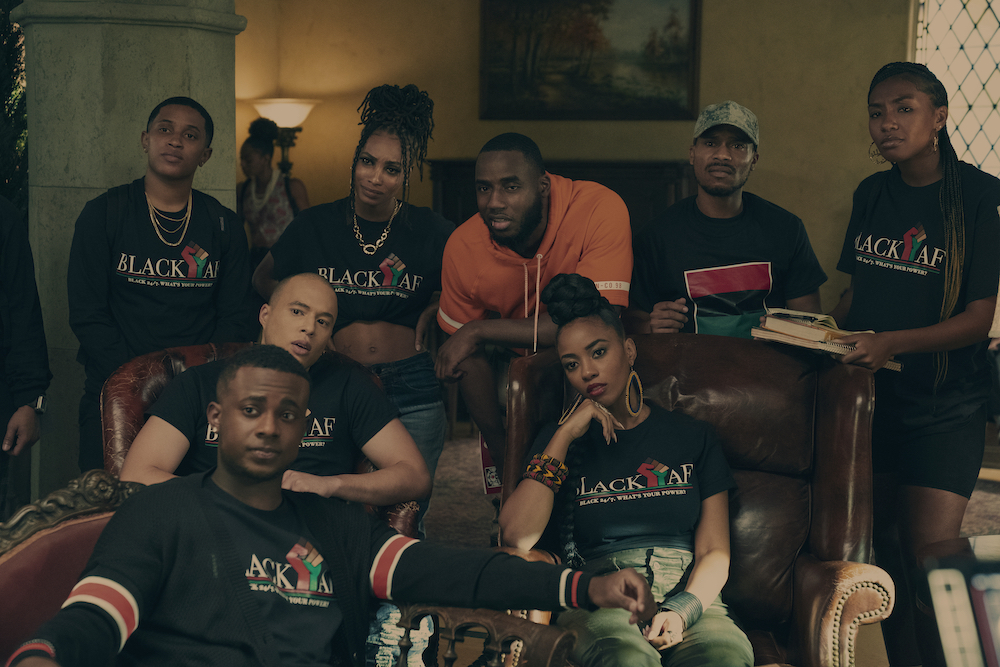 Photo: Lara Solanki/Netflix © 2021
Dear White People is getting musical! It's senior year and there's a whole lot on our crew's minds—and what better way to frame important topics than around some popping theatrical numbers? As they look to the future and how they want to change the world, they must also examine the now—from a deadly pandemic to racial issues, while certainly not new, taking the global spotlight. Mixed in with a near-future that is not so hard to imagine these days, the show once again provides stellar social commentary with sparkle. The series has a lot of fun saying goodbye and it will definitely be missed—cheers to this important and beloved show.
Dear White People returns to Netflix on Wednesday.
From Netflix:
Set against the backdrop of senior year at Winchester as well as a not-so-distant, post-pandemic future, Dear White People Vol. 4 finds our characters looking back at the most formative (and theatrical) year of their lives. Both an Afro-futuristic and 90s-inspired musical event, Dear White People Vol. 4 is a can't-miss, farewell experience with one pitch-perfect promise: sometimes the only way to move forward is to throw it back.
—
The Wonder Years
Series premiere
Wed Sept 22 – 8:30PM
On ABC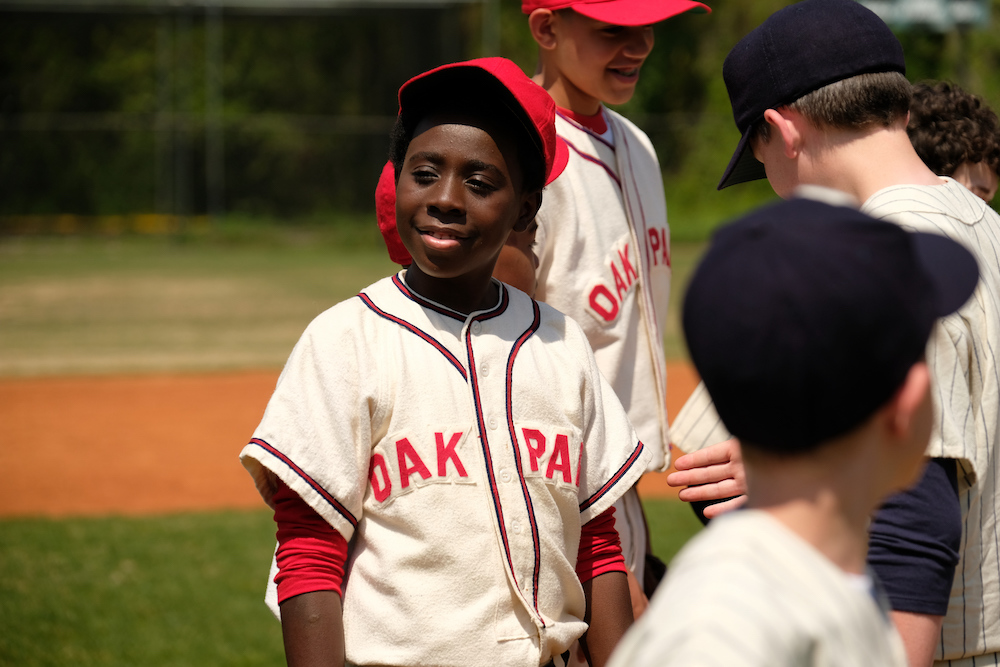 Photo: ABC/Erika Doss
Yet another coming-of-age classic gets a remake, this time starring Elisha "EJ" Williams as Dean Williams, a young kid growing up in Alabama in the late 60s. Just a few years after segregation ended, there was a lot of racism and prejudice facing Black Americans that Dean doesn't quite understand the gravity of yet—but he's figuring it out in his own way. At 12 years old, he's also trying to figure out who he is (and how to get the girl). The Wonder Years gets off to a sweet start, giving you all the nostalgia not only of the golden sitcom era but the feel of the 60s too. And it's not afraid to touch on deeper subjects and matters of the heart while still keeping that sweet innocence that only kids can have. The series will fit right into ABC's roster of nostalgia-fueled sitcoms.
The Wonder Years debuts on ABC on Wednesday.
From ABC:
As the youngest in the Williams family, Dean is struggling to figure out where he fits in. Between his brother's athleticism, sister's popularity, mother's intelligence and dad's overall coolness, everyone else seems to have their lane figured out. He decides to pursue his calling as "The Great Uniter" and attempts to organize the first integrated baseball game between his team and his friend Brad's team.
—
Chicago Med, Fire, & P.D.
Series premieres
Wed Sept 22 – 8PM
On NBC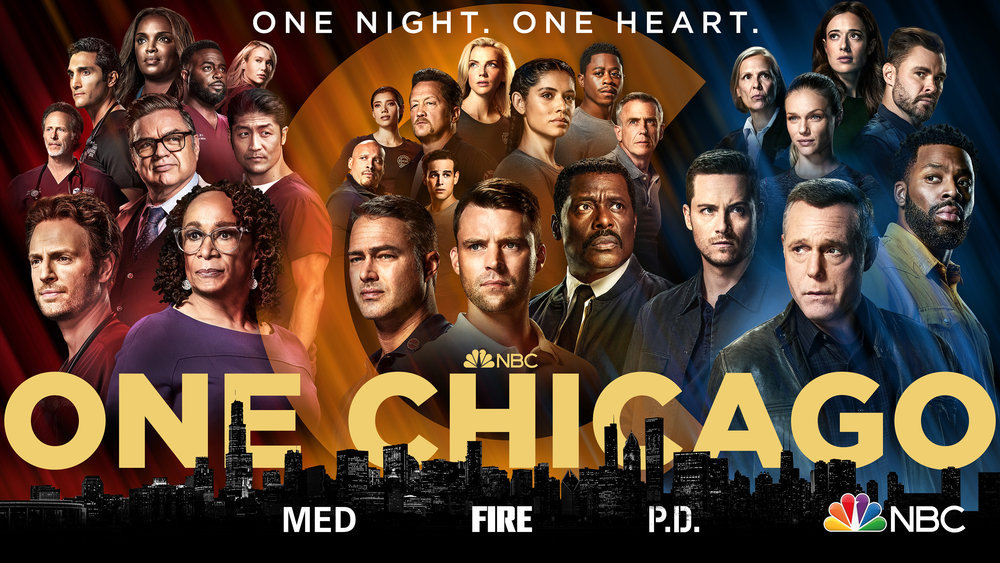 Photo: NBC
Chicago Wednesday is back and the drama isn't taking its foot off the gas for one second. After saying goodbye to Dr. Manning (Torrey DeVitto) and nurse April (Yaya DaCosta), Chicago Med adds more people to the team who are ready to disrupt the hospital's rhythm…and even more secrets are brought into the room. In Chicago Fire it's a race against time and Mother Nature as the crew attempt to rescue their comrades from the capsized boat on Lake Michigan. The fallout is real and you'll feel the shockwaves hit you throughout. And in Chicago P.D. the squad are left wondering if Burgess (Marina Squerciati) will pull through…but the waiting game soon turns into a cat-and-mouse chase as her fellow officers hunt for her kidnapper.
Chicago Med, Fire, & P.D. return to NBC on Wednesday.
From NBC:
Chicago Med – "You Can't Always Trust What You See":
Halstead returns to Med to help Goodwin with a secret investigation; Archer and Charles deal with twins who insist on being identical inside and out; Stevie and Dylan treat a young patient with sickle cell anemia.
Chicago Fire – "Mayday":
Firehouse 51 deals with the aftermath of the capsized boat rescue. Gallo, Ritter and Violet discuss plans for a side gig.
Chicago P.D. – "Closure":
Officer Kim Burgess fights for her life as the team scrambles to find her kidnapper. Dep. Supt. Sam Miller is desperate to find her son's killer. Voight and Upton deal with the aftermath of their deadly decision. Ruzek struggles with the pressure of the situation.
—
A Million Little Things
"Family First" – Season 4 premiere
Wed Sept 22 – 10PM
On ABC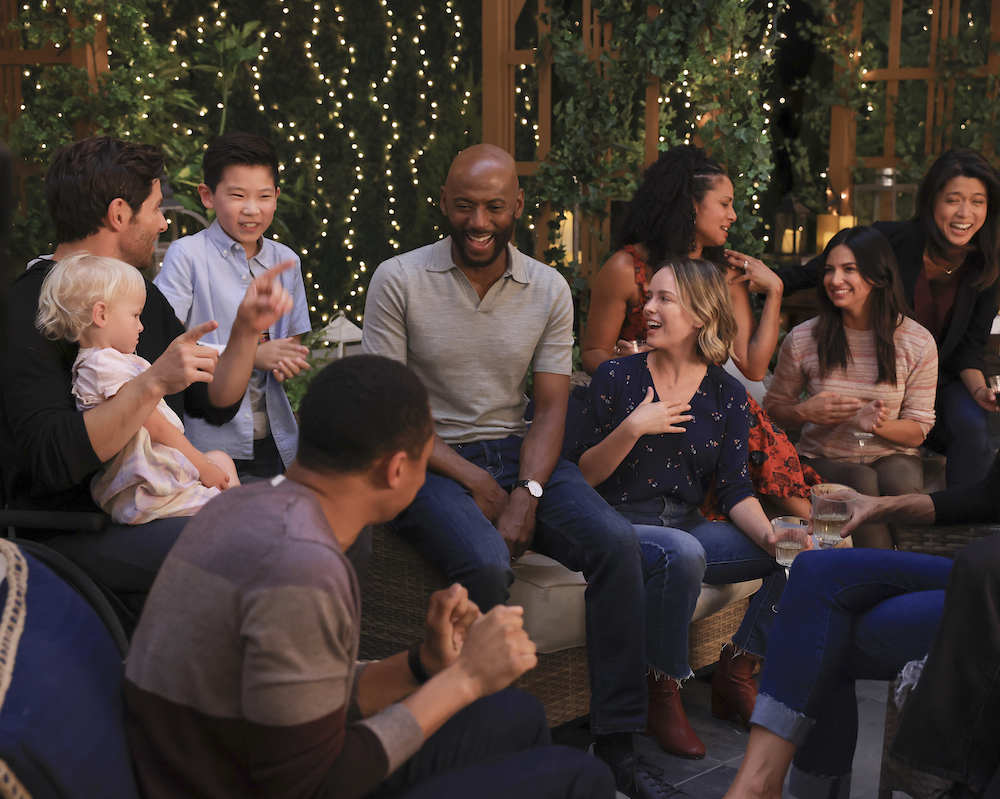 Photo: ABC/Jack Rowand
A Million Little Things is setting things up for another heartbreaker of a season—but the opening episode is surprisingly hopeful for the future in spite of everything. Eddie (David Giuntoli) receives a mysterious call that threatens to put him back on his recovery. Dee (Stephanie Szostak) has to make a big decision about her future. Regina (Christina Moses) struggles to come to terms with closing her restaurant but some more difficult news puts things in perspective. After taking matters into his own hands, Gary (James Roday Rodriguez) tries to play it cool. And Maggie (Allison Miller) feels vindicated after a viral video proves her right. Ultimately the group comes together for a moment that is bittersweet but full of love, reminding you why you're still hooked into A Million Little Things even through all the tear-fueled moments—you always want to see this family win.
A Million Little Things is back on ABC on Wednesday.
From ABC:
Gary struggles in the aftermath of his encounter with Peter. Meanwhile, Regina and Rome put on a united front following the closure of Someday and the deportation of Tyrell's mother. Sophie deals with mixed emotions surrounding her mother while Delilah faces a difficult decision. Eddie inches closer to finding out who caused the accident, and Maggie navigates a new career opportunity.
—
Doom Patrol
Season 3 premiere
Thurs Sept 23
On HBO Max
Watch Doom Patrol on Thursday on HBO Max.
From HBO:
Season three opens on the culmination of Dorothy's (Abi Monterey) confrontation with the Candlemaker that leads to a devastating loss. The Doom Patrol is at a difficult crossroads and each member struggles to face who they are and who they want to be. And things get a whole lot more complicated when Madame Rouge (Michelle Gomez) arrives in a time machine with a very specific mission, if only she could remember it.
—
Midnight Mass
Series premiere
Fri Sept 24
On Netflix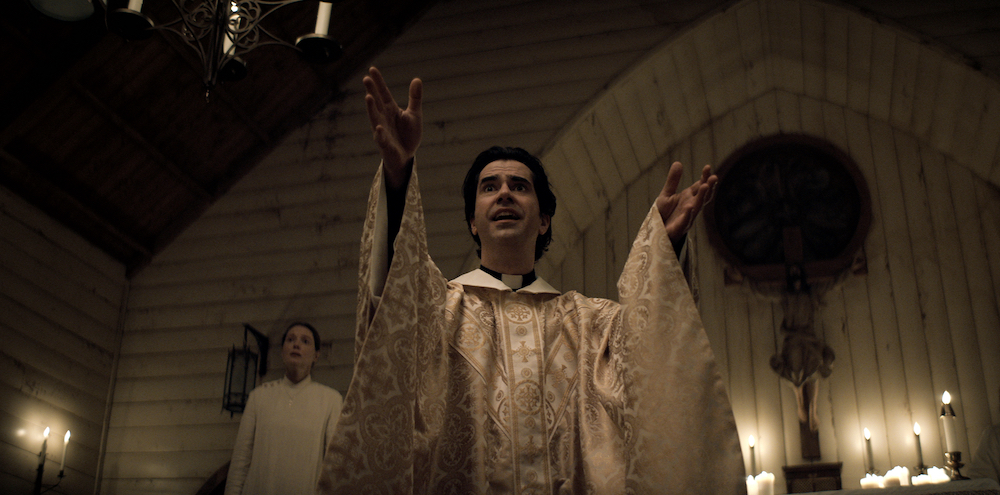 Photo courtesy of Netflix © 2021
The Haunting of Hill House creator Mike Flanagan is back at it again with Midnight Mass. The series is set in the small rundown community of Crockett Island, where everyone knows everybody and all their business (or so they think). Because in small towns like this, secrets are buried deep in the dirt roads and nightfall brings up old skeletons and new bodies. Speaking of old skeletons, the town is shaken when a former resident (Zach Gilford) returns from a stint in prison—his family are still churchgoing citizens but he is more than lost. His return coincides with the appearance of a new priest (Hamish Linklater) who causes even more of a stir, especially when Biblical events start occurring that even the non-believers can't explain. The series is a slow burn—everything about the island is telling you you should feel unsettled and walk the other way (quickly). And the jump-scare-style flashbacks drive that point home, even though they're not half as scary as some of the so-called do-gooders living here. But you'll keep watching each episode to unravel the mysteries and trauma that holds Crockett Island together.
Midnight Mass hits Netflix on Friday.
From Netflix:
From The Haunting of Hill House creator Mike Flanagan, MIDNIGHT MASS tells the tale of a small, isolated island community whose existing divisions are amplified by the return of a disgraced young man (Zach Gilford) and the arrival of a charismatic priest (Hamish Linklater). When Father Paul's appearance on Crockett Island coincides with unexplained and seemingly miraculous events, a renewed religious fervor takes hold of the community – but do these miracles come at a price?
—
The Great British Baking Show
Season 12
Fri Sept 24
On Netflix
The Great British Baking Show returns to Netflix on Friday.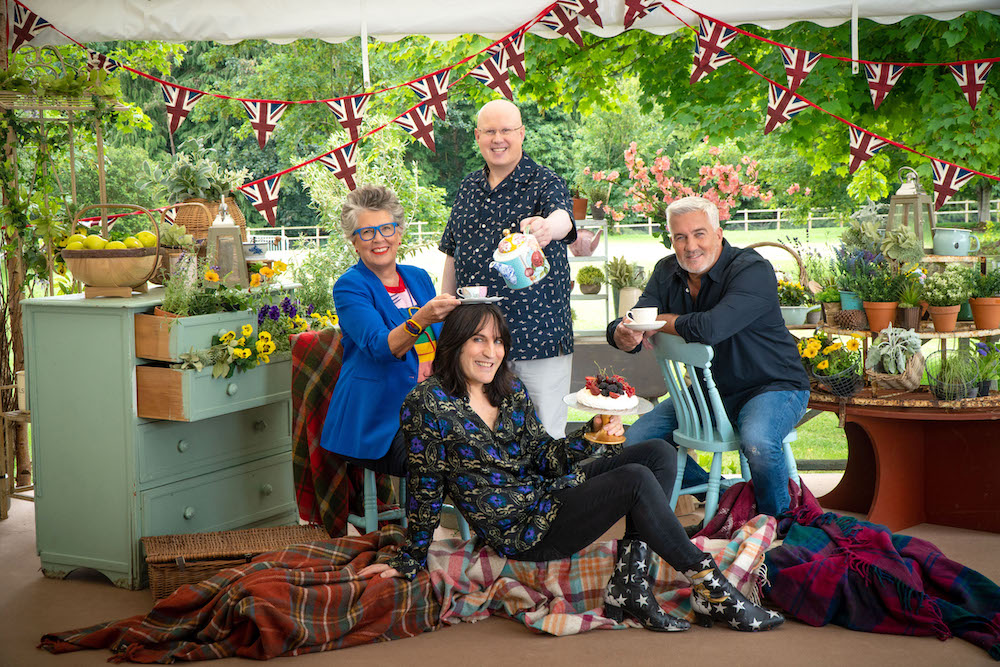 Photo: Mark Bourdillon/Netflix © 2021
From Netflix:
The mouth-watering contest returns to the big white tent with 12 new bakers and another season bursting with delicious surprises.
—
The Rookie
"Life and Death" – Season 4 premiere
Sun Sept 26 – 10PM
On ABC
Watch The Rookie on ABC every Sunday.
From ABC:
Officer Nolan mildly injures himself while chasing down a shoplifter, and the local district attorney wants to charge the suspect with assault despite Nolan's wishes. Meanwhile, Lucy goes undercover, and Lopez's wedding venue is seized by the FBI. Elsewhere, Nolan meets his new neighbor.