This week: Best in Dough, 9-1-1, Quantum Leap, Reboot, Patton Oswalt: We All Scream, New Amsterdam, Andor, Designing Miami, Chicago Med, Abbott Elementary, Home Economics, Big Sky, Central Park, Bob's Burgers, The Rookie
Best in Dough
Season 1
Mon Sept 19
On Hulu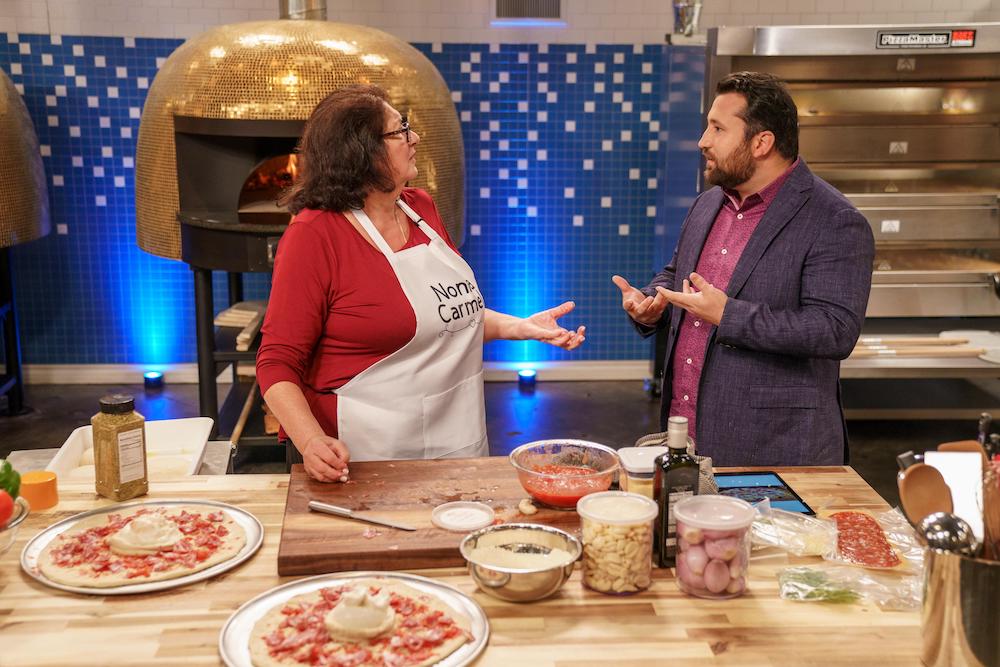 If you've finished binge-watching Chef's Table: Pizza on Netflix (and who could blame you), head over to Hulu for your next pie fix. Best in Dough is a cooking competition that brings pizza aficionados from all around the world and challenges them to showcase their best za-making skills. Everyone has a different way of making the best slice in town, which means there are no real losers here 'cause all their creations look delicious. From Italian Nonnas to social media influencers to pitmasters, the series has all the angles—and all the types—covered and things are primed to heat up. It's about time we got a whole cooking competition dedicated to the dish that's spawned a thousand variations and Best in Dough does it with style.
From Hulu:
In a world where there seems to be little agreement on anything, there is one great unifier… the universal love of pizza. "Best In Dough" brings together pizza obsessed competitors from all walks of life to showcase their pizza slinging skills and battle it out for a cash prize. Fire up the oven, the first ever pizza competition is on!
–
9-1-1
Season 6 premiere
Mon Sept 19 – 8PM
On Fox
From Fox:
When a blimp suffers mechanical failure and its engine catches fire, Athena and the 118 must rescue victims both inside and outside a packed sports stadium; Bobby and Athena drop off May on her first day of college and discuss honeymoon plans.
–
Quantum Leap
Series premiere
Mon Sept 19 – 10PM
On NBC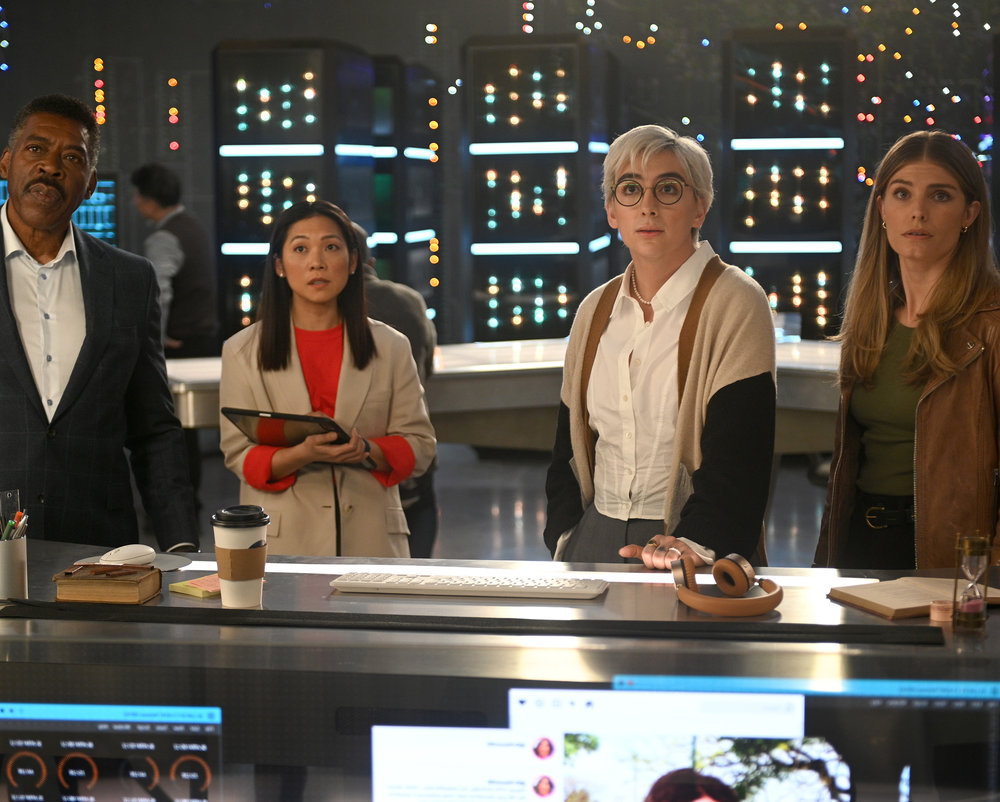 Quantum Leap is making a comeback to warp your brain cells with time-space-travel-science once again. It's been almost 30 years since Dr. Sam Beckett vanished in the Quantum Leap accelerator. Now, physicist Ben Song (Raymond Lee) is here to repeat history. When Ben leaps, he has no memory of what happened or why he leaped, only that he's in the body of a getaway driver in the middle of a bank robbery in the 1980s (AKA instant panic mode). From there, the show treads familiar territory as the team in the present tries to figure out the whys & wheres & whos of the story. And the added mystery of what happened to Sam is always on the periphery, threatening to overwhelm the team with the dangers of their mission. By not wasting any time on setup—relying on existing pop culture knowledge—Quantum Leap launches you right into the action and makes for a thrilling series premiere that'll have you on the edge of your seat from the get-go.
Quantum Leap debuts on NBC tonight.
From NBC:
It's been nearly 30 years since Dr. Sam Beckett stepped into the Quantum Leap accelerator and vanished. Now, a new team, led by physicist Ben Song (Raymond Lee), has been assembled to restart the project in hope of understanding the mysteries behind the machine and the man who created it.
–
Reboot
Season 1
Tues Sept 20
On Hulu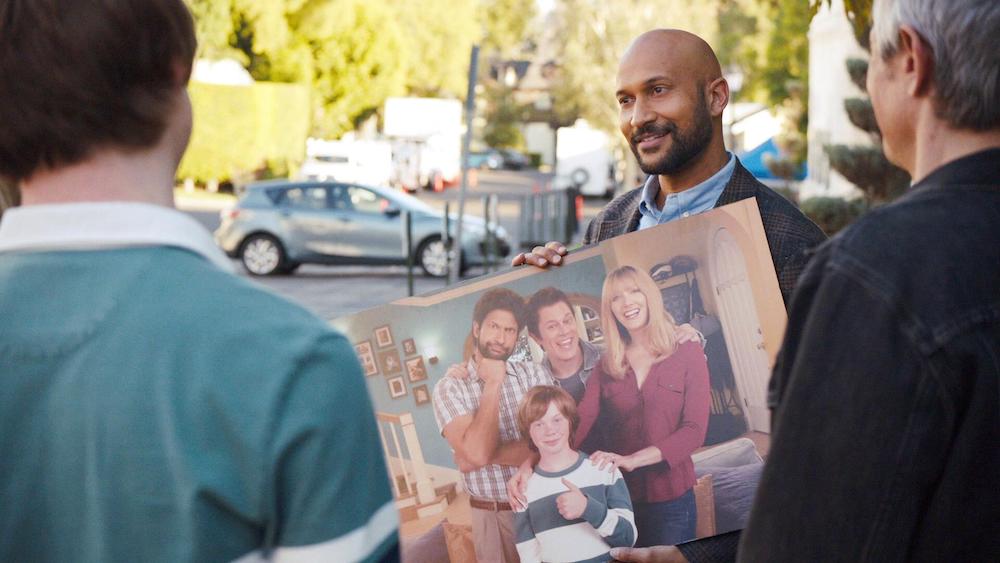 We live in the golden age of reboots—why bother creating something new when you can make some quick cash…right? Hulu's new series explores that with a wink in its new comedy Reboot. Hannah (Rachel Bloom) is a writer who wants to reboot the classic sitcom Step Right Up. Unfortunately, the cast members are all a far cry from the beloved characters they played onscreen—Hollywood has chewed them up and spit them out and they've found different ways of dealing with it. Whether they're looking for a comeback or are riding high on success, forcing these big egos to come together after such a long time reignites some old flames (and some old feuds). Their shared history feels so real and the chemistry is fantastic. The sitcom family is played by Keegan-Michael Key, Judy Greer, Johnny Knoxville, and Calum Worthy and they sell their messy dynamic so well—naturally creating a ton of ridiculous situations and setting up some giggle-worthy jokes. If you're sick of reboots, get ready to poke fun at them all while cheering for a bunch of Hollywood misfits and their hot mess of a comeback story.
Watch Reboot on Hulu tomorrow.
From Hulu:
Hulu reboots an early 2000's family sitcom, forcing its dysfunctional cast back together. Now they must deal with their unresolved issues in today's fast-changing world.
–
Patton Oswalt: We All Scream
Tues Sept 20
On Netflix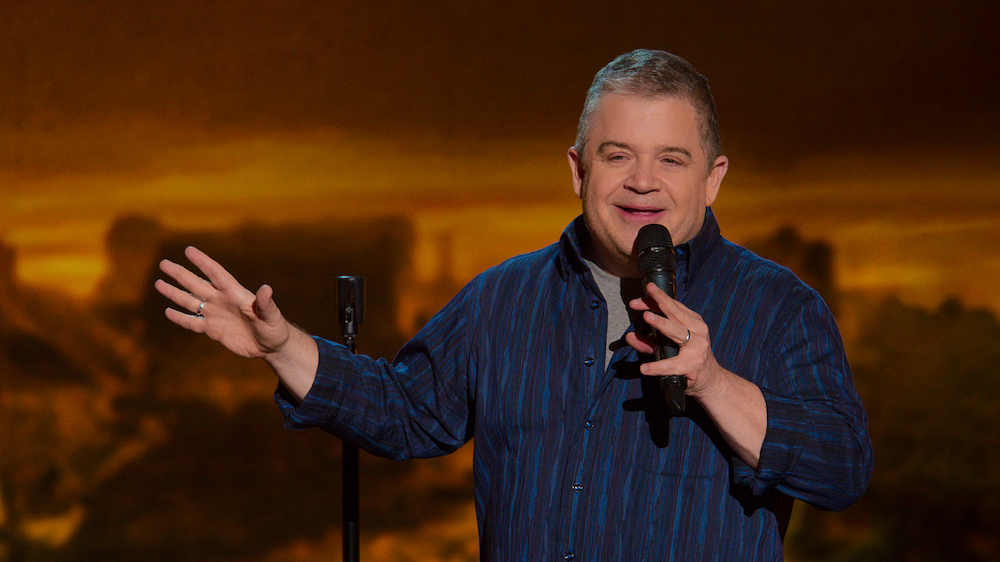 Patton Oswalt steps back onto the stage for his new Netflix special and he'll immediately bring a smile to your face. He gives you a rundown of his time during the lockdown, starting with some stories about getting older, home workouts, and getting vaccinated (that's right, y'all, Patton knows what's up). He says what we're all thinking with extra sauce, before turning the spotlight on the audience to transform simple questions into hilarious commentary. His observations are spot on—even when you don't know where he's going with his stories at first—but you'll soon be chuckling at the truth, especially when he asks, "What the hell is going on?" We don't know but Patton might just have all the answers you need.
Patton Oswalt: We All Scream hits Netflix tomorrow.
From Netflix:
Filmed at Paramount Theatre in Denver Colorado, Patton makes his directorial debut with his fourth Netflix comedy special, We All Scream. Discussing what happens to our bodies as we get older, who he could have been had he just followed the list he created during the lockdown, the Baby Boomer's last temper tantrum and much more.
–
New Amsterdam
Season 5 premiere
Tues Sept 20 – 10PM
On NBC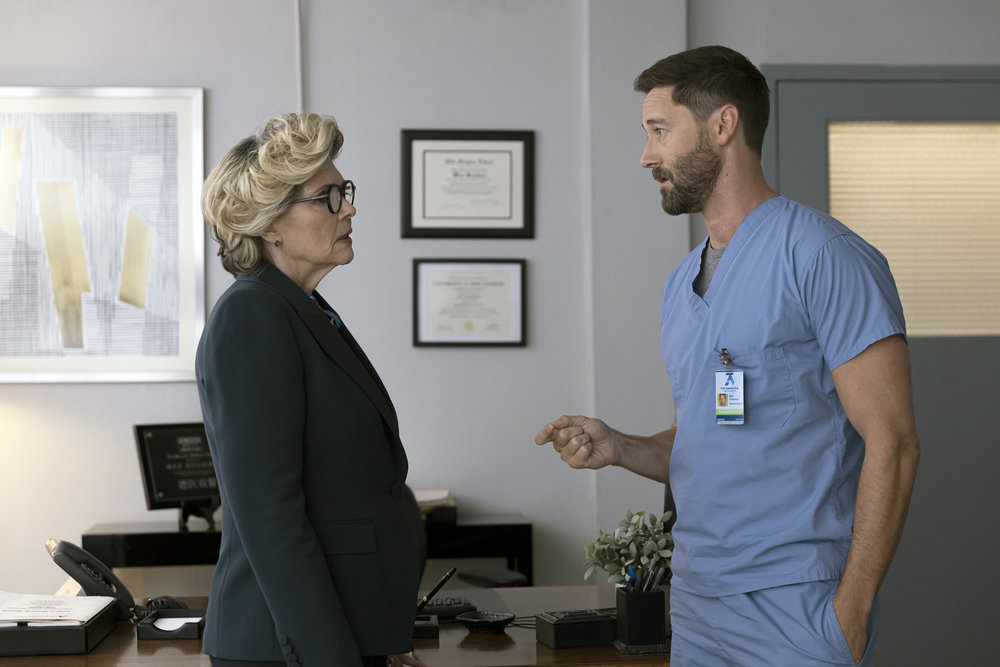 As we rejoin Max (Ryan Eggold) for another season we find him heartbroken but trying to keep himself together, especially when so many people depend on him. Iggy (Tyler Labine) and Martin (Mike Doyle) are doing their best to adjust to their new parenting dynamic, impacted by the stressful nature of their jobs. When the ER receives an influx of patients from a protest march, Elizabeth (Sandra Mae Frank) makes a promise to a dying patient she doesn't know how to keep, and the hospital receives a big donation with poisonous strings attached, it's up to the team's talent and tenacity to keep things moving. And they use these wonderfully human stories to make a stand about how abortion, sex work, and queer rights are worth fighting for every single day. Is it a lil cheesy in its execution? Sure, but the message is loud and clear. It'll make your heart ache, reminding you why New Amsterdam is such a great series—and it'll make you wish the medical field was this open and driven in caring for its patients.
New Amsterdam returns to NBC tomorrow.
From NBC:
After a tumultuous year in which the leadership of New Amsterdam underwent dramatic change, the idealistic and beloved Max Goodwin is back at the helm.
–
Andor
Series premiere
Wed Sept 21
On Disney+
Andor debuts on Disney+ on Wednesday.
From Disney:
The "Andor" series will explore a new perspective from the Star Wars galaxy, focusing on Cassian Andor's journey to discover the difference he can make. The series brings forward the tale of the burgeoning rebellion against the Empire and how people and planets became involved. It's an era filled with danger, deception and intrigue where Cassian will embark on the path that is destined to turn him into a rebel hero.
–
Designing Miami
Season 1
Wed Sept 21
On Netflix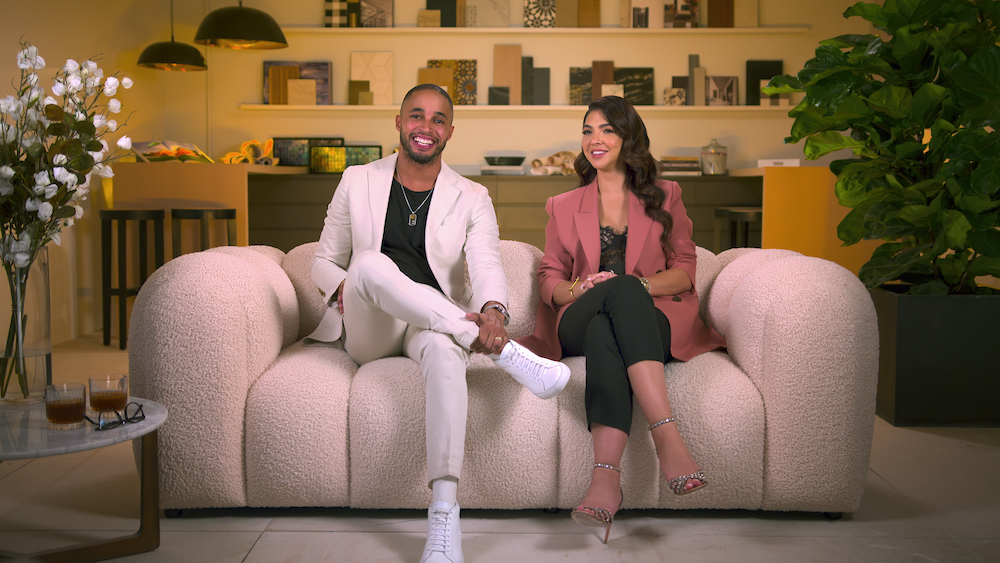 Eilyn and Ray Jimenez are a husband and wife duo who share a passion for design. That's why they run two design companies with different styles, approaches, and clients, competing but also cheering each other on. With high tastes and high-flying lifestyles, they clash in all the best ways—which makes for an interesting dynamic. Eilyn has a minimalist aesthetic with a natural eye for detail, while Ray is a champion of maximalism. That means you get treated to distinct layouts that will give you a ton of #inspo for your Pinterest boards. And their big personalities and attitudes are full of friction and sparks that give Designing Miami a lot of energy to keep you entertained in between the big reveals.
Watch Designing Miami on Netflix on Wednesday.
From Netflix:
Miami's two hottest designers aren't just competitors, they're also husband and wife. Eilyn and Ray Jimenez are making South Florida chicer one house at a time – she with a minimalist aesthetic and he with a more maximalist approach. Juggling the needs of their deep pocketed clients, their staffs of young designers, their close-knit families (some of whom are also contractors) and their relationship with each other isn't easy, but this talented, stylish duo manages to pull it off while always maintaining a healthy sense of humor.
–
Chicago Med
Season 8 premiere
Wed Sept 21 – 8PM
On NBC
Chicago Med is back on NBC on Wednesday.
From NBC:
Dr. Will Halstead (Nick Gehlfuss) finds his career as an emergency medicine physician in jeopardy, following his cover-up involving a serious ethics violation. Dr. Daniel Charles (Oliver Platt) remains the Sherlock Holmes of psychiatry. Sharon Goodwin (S. Epatha Merkerson), the venerable head of the city's largest hospital, is under intense fiscal scrutiny to preserve the bottom line while continuing to ensure that all patients receive nothing short of quality care and compassion. Dr. Ethan Choi (Brian Tee), a former Navy flight surgeon and chief of the E.D., begins the season in recovery mode after being shot by a former patient. Now it's up to the blunt but talented Dr. Dean Archer (Steven Weber) to show what he's made of as interim chief at the helm of Chicago's trusted and busiest ER. Maggie Lockwood (Marlyne Barrett), the charge nurse and eyes, ears and brain of the ER, is skilled and confident but finds herself dealing with profound family issues of her own. Ace surgeon Dr. Crockett Marcel (Dominic Rains), the New Orleans-raised surgeon with a breezy manner, has finally started to let his guard down, earning the respect of his colleagues. And now two new doctors have joined the E.D. family. Dr. Stevie Hammer (Kristen Hager) is a brilliant, scrappy emergency medicine doctor with a surprising past and Dr. Dylan Scott (Guy Lockard) is an ex-cop who's doing a dual residency in emergency medicine and pediatrics.
–
Abbott Elementary
Season 2 premiere
Wed Sept 21 – 9PM
On ABC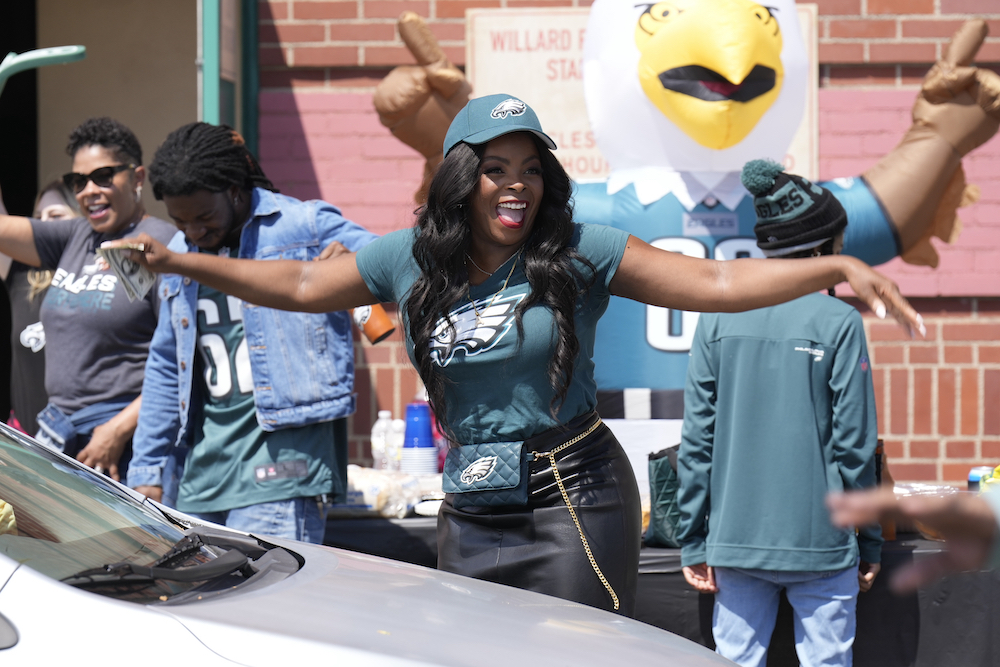 It's game day, baby! Janine (Quinta Brunson) arrives back at Abbott Elementary to find her spot in the parking lot has been taken up by Ava's (Janelle James) fundraising effort…but who is it for? Janine is trying her best to focus on the new academic year—and totally not think about her breakup—so she plans a poppin' mixer to celebrate (much to the chagrin of the staff). The reactions of the teachers are always the most hilarious part of this show. The S2 premiere sees the faculty bringing their summer adventures into the classroom, including ASL courses and beach getaways, with varying degrees of usefulness. Gregory (Tyler James Williams) is excited to lead his first-grade class as a full-fledged teacher…but quickly gets overwhelmed. With teacher shortages and classes getting combined, it's easy to see why. Yup, this show is keeping it real, which allows for plenty of shenanigans and fourth-wall breaks that make this show sparkle. Abbott Elementary is back and in fine form, just in time for the new school year, to remind you that teachers need all the applause for doing what they can in spite of facing ridiculous hurdles.
Abbott Elementary returns to ABC on Wednesday.
From ABC:
The teachers are back at Willard R. Abbott Public School for development week, a time to prepare for the upcoming year before the students' first day of school. Post-breakup, Janine is determined to start the year off right and leave her problems at home. With this new outlook, she takes on organizing the faculty mixer and announces a special celebrity surprise she planned for the kids' first day. Meanwhile, Ava runs a side hustle out of the school parking lot and Gregory, now a full-time teacher, is in over his head with the curriculum.
–
Home Economics
Season 3 premiere
Wed Sept 21 – 9:30PM
On ABC
Watch Home Economics on ABC on Wednesday.
From ABC:
Tom finds out that Connor is his new boss, which threatens to ruin Marina's perfectly planned trip to the Happiest Place on Earth – Disneyland Resort in California.
–
Big Sky
Season 3 premiere
Wed Sept 21 – 10PM
On ABC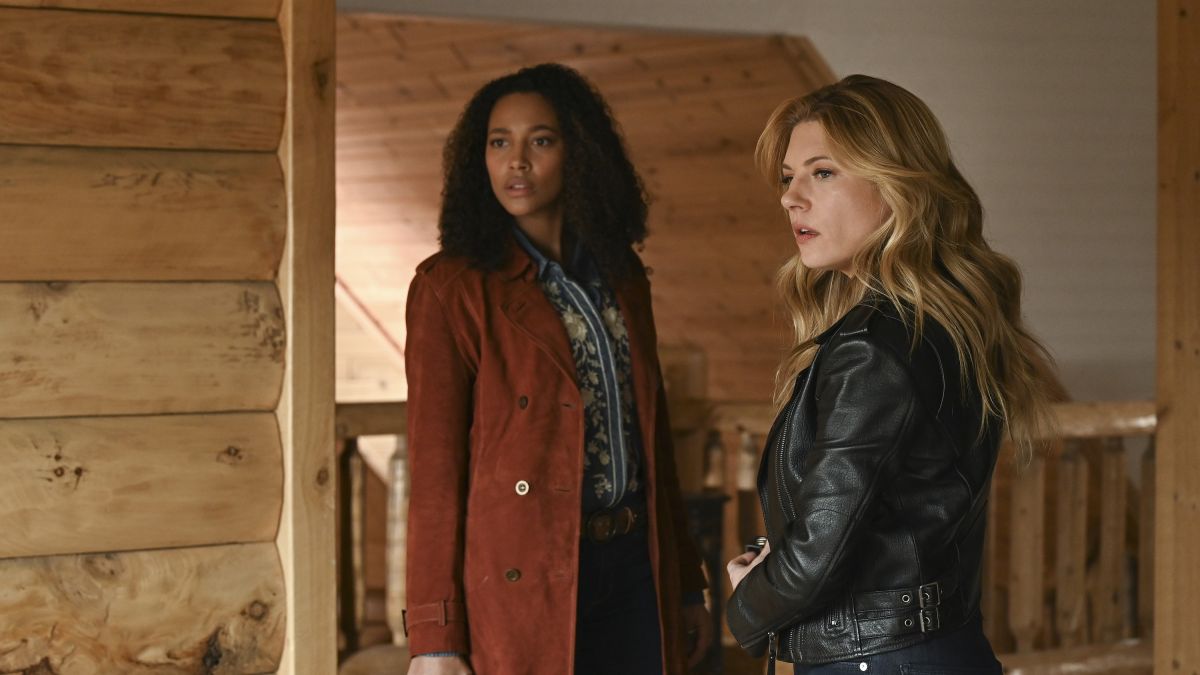 Mystery is the name of the game in Big Sky—would you expect anything less? When Beau (Jensen Ackles) and Jenny (Katheryn Winnick) come across a half-naked man running on the side of the road, it leads them on a chase to catch an escaped convict…but then things quickly spiral out of control. Meanwhile, Cassie (Kylie Bunbury) is on the lookout for a missing backpacker, which leads her to some unexpected ties to an old case. Being out in the wild country means things can go wrong really fast, especially when the most dangerous things lurking in the wilderness might just be human. Yup, Big Sky is about to pull you back in with the nature-filled charm of the countryside, before showing its sinister side as secrets crawl out of the woodwork. The S3 opener sets up plenty of threads to follow along and it won't take long before they get all tangled and messy. And you'll be hooked from the start once again.
All-new Big Sky hits ABC on Wednesday.
From ABC:
Private detectives Cassie Dewell and Cody Hoyt join forces with his estranged wife and ex-cop, Jenny Hoyt, to search for two sisters who have been kidnapped by a truck driver on a remote highway in Montana. But when they discover that these are not the only girls who have disappeared in the area, they must race against the clock to stop the killer before another woman is taken.
–
Central Park
"Golden Owen: Manager Damager" – Season 3, Episode 5
Fri Sept 23
On Apple TV+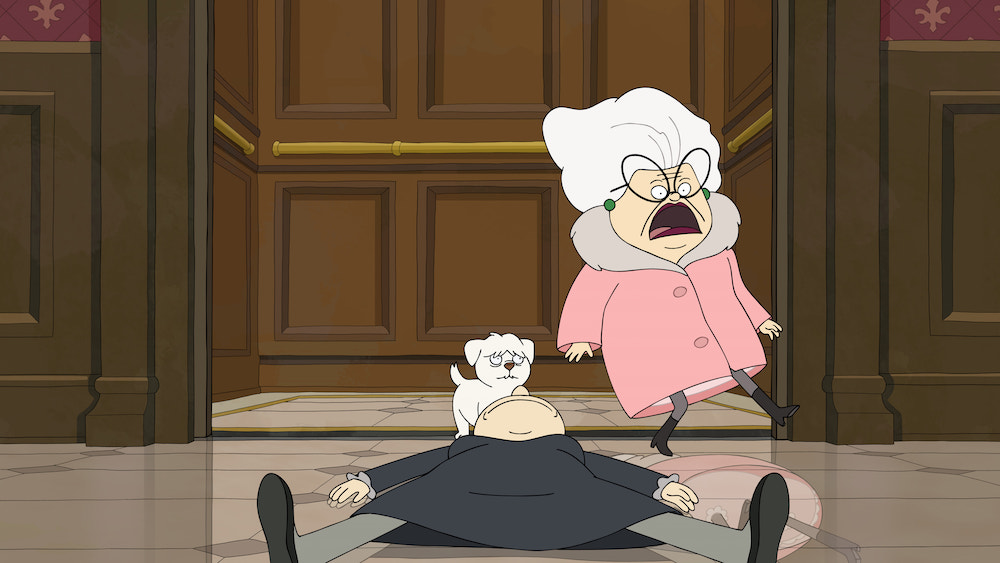 Owen (Leslie Odom Jr.) gets to hang out with his fellow park manager buddies…but it turns out his memories of their good times are a little rose-tinted. Good luck getting the song "Four Park Harmony" chorus out of your head (it's a gem). While Owen and Paige (Kathryn Hahn) are busy at the manager meetup, aunt Abby (Kristen Bell) takes Cole (Tituss Burgess) and Molly (Emmy Raver-Lampman) on an adventure to find her a job, with…mixed results. Meanwhile Bitsy (Stanley Tucci) lays out some new orders to get the floors cleaned, forcing Helen (Daveed Diggs) to realize that Bitsy's penchant for firing everyone is finally coming back to bite them both in the ass. "Golden Owen: Manager Damager" highlights the flaws of some of our Central Park crew in fun, colorful ways, gently making them self-reflect and improve. And that's the beauty of this show; it encourages the characters to grow at their own wacky, weird, wonderful pace.
Stream Central Park on Apple TV+ on Friday.
From Apple:
In order to get his "I Heart the Park" campaign proposal approved, Owen has to repair old friendships at the Park Managers' Conference.
–
Bob's Burgers
Season 13 premiere
Sun Sept 25 – 9PM
On Fox
Bob's Burgers comes back to Fox on Sunday.
From Fox:
Bob, Linda and the kids help Mr. Fischoeder put on a play to get his brother Felix to confess to a theft; Louise is jealous of Tina's hands.
–
The Rookie
Season 5 premiere
Sun Sept 25 – 10PM
On ABC
The Rookie airs on ABC on Sunday.
From ABC:
Officer John Nolan's is once again face-to-face with serial killer Rosalind, and she wants him to know she's not done with him yet. Meanwhile, officers Bradford and Chen work undercover with Detective Lopez and the Las Vegas Police Department to arrest leaders of a major criminal enterprise.