This week: Emmys, The Handmaid's Tale, Vampire Academy, Atlanta, Fate: The Winx Saga, Central Park, Love is Blind: After The Altar
74th Emmys
Mon Sept 12 – 8PM
On NBC
The 74th Emmys air on NBC tonight.
From NBC:
The three-hour, coast-to-coast live telecast from the Microsoft Theater at L.A. Live in downtown Los Angeles is scheduled for Monday, Sept. 12 and begins at 8 p.m. ET/5 p.m. PT on NBC and will stream live for the first time on Peacock.
–
The Handmaid's Tale
Season 5 premiere
Wed Sept 14
On Hulu
June (Elisabeth Moss) finally got some justice after four long, harrowing seasons. But is it enough? No, it will never be enough. If you thought you'd seen June in a manic and vengeful state before, you won't be ready for what she's planning next. Meanwhile, Serena (Yvonne Strahovski) is placed under stricter security as direct threats are made against her—will you feel for her or smile with retribution? The power of white privilege is at the forefront of the season opener and you'll be sickened by its effects. And Emily (Alexis Bledel) makes a dangerous decision that only fellow Gilead survivors will understand the true pain of. The S5 opening episode is quiet yet violent, simmering yet explosive, pulling you in close only to stab you under the ribs. It's getting harder and harder to watch The Handmaid's Tale as women's rights get stripped away—but it will definitely keep a fire under you to keep fighting for our reproductive freedom.
The Handmaid's Tale returns to Hulu on Wednesday.
From Hulu:
June faces consequences for killing Commander Waterford while struggling to redefine her identity and purpose. The widowed Serena attempts to raise her profile in Toronto as Gilead's influence creeps into Canada. Commander Lawrence works with Nick and Aunt Lydia as he tries to reform Gilead and rise in power. June, Luke and Moira fight Gilead from a distance as they continue their mission to save and reunite with Hannah.
–
Vampire Academy
Season 1
Thurs Sept 15
On Peacock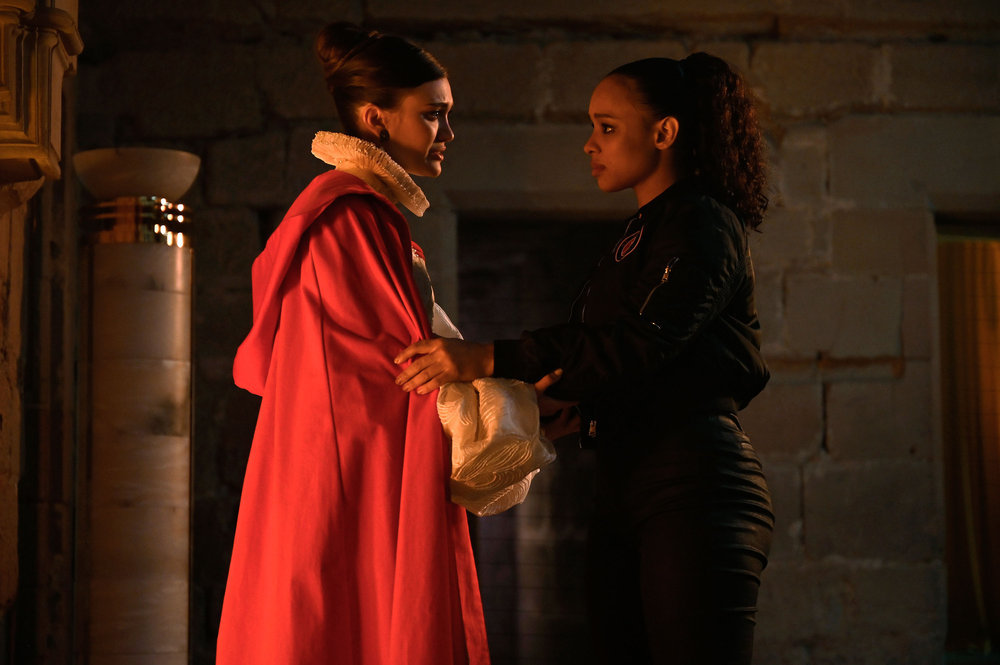 Lissa (Daniela Nieves) and Rose (Sisi Stringer) are best friends. As teen girls, they should only be focused on school, crushes, and figuring out who they are—but the world has already decided their futures. Because Lissa is a princess of the Moroi, a class of mortal vampires, and Rose is a dhampir, a half-human-half-vampire who's training to be Lissa's guardian. They come from two different classes but they're inseparable in more ways than one. When tragedy strikes and Lissa becomes heir to the throne, they are suddenly overwhelmed with responsibility and must learn what it means to lead…even when there's a target on their backs. The Strigoi—undead vampires who live to kill—lurk on the edges of their world, always looking for ways in…
Vampire Academy mixes teen drama and dark fantasy set against a backdrop of royal aristocratic society where magic enhances the glitz & glamor. The series wastes no time in setting up this fantasy world, introducing us to each character and the roles they play in the Moroi hierarchy. It can be a little hard to follow at first because of the scope of the realm but it soon settles in and balances the big-world threats with the training school drama well.
Vampire Academy debuts on Peacock on Thursday.
From Peacock:
From executive producer Julie Plec comes a story of romance, friendship, death, sex, and scandal. VAMPIRE ACADEMY is based on a series of young adult paranormal romance novels by international bestselling author Richelle Mead. In a world of privilege and glamour, two young women's friendship transcends their strikingly different classes as they prepare to complete their education and enter royal vampire society. This serialized and sexy drama combines the elegance of aristocratic romance and the supernatural thrills of the vampire genre.
–
Atlanta
Season 4 premiere
Thurs Sept 15 – 10PM
On FX
Atlanta returns to FX on Thursday.
From FX:
Season 4 finds "Earn" (Donald Glover), "Alfred 'Paper Boi' Miles" (Brian Tyree Henry), "Darius" (LaKeith Stanfield) and "Van" (Zazie Beetz) back in their hometown. But the question is, has Atlanta changed, or have they?
–
Fate: The Winx Saga
Season 2
Fri Sept 16
On Netflix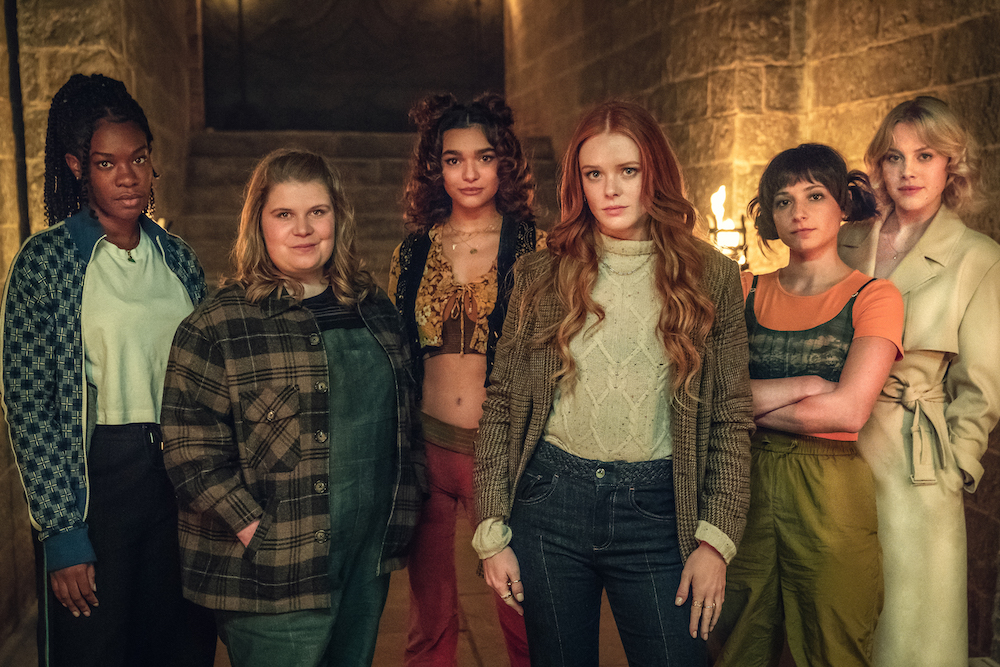 Fate: The Winx Saga left us hanging off the edge of a cliff last season and now you'll finally have answers—but will they have the satisfying punch you've been waiting for? In S2 it's a new school year and Rosalind (Lesley Sharp) is ruling with an iron fist. That doesn't stop our fairies from sneaking out and causing all kinds of trouble (and that trouble might mean justice, depending on who you ask). But there are bigger and scarier things to worry about when their classmates start disappearing during the night in a Stranger Things-style twist that ups the creep factor. Fate: The Winx Saga still has some writing wobbles and more than a few convenient moments but it seems to have found its footing, upping the stakes in the world but still making sure to keep the steamy romance and relationship drama dialed up to eleven. Everything gels a bit better this time around so, if you're already invested from S1, your patience will be rewarded as the show takes more time to figure out what it wants to be (with a few growing pains along the way).
Fate: The Winx Saga is back on Netflix on Friday.
From Netflix:
School's back in session under the militant authority of Alfea's former Headmistress Rosalind. With the Burned Ones gone, Dowling "disappeared" and Silva imprisoned for treason, the Alfea of last year has grown up with new magic, new romances and new faces. But when fairies start to go missing in the night, Bloom and her Suitemates discover a dangerous threat lurking in the shadows. One they'll have to stop before it wreaks havoc on the entire Otherworld.
–
Central Park
"A Triptych Down Memory Lane" – Season 3, Episode 4
Fri Sept 16
On Apple TV+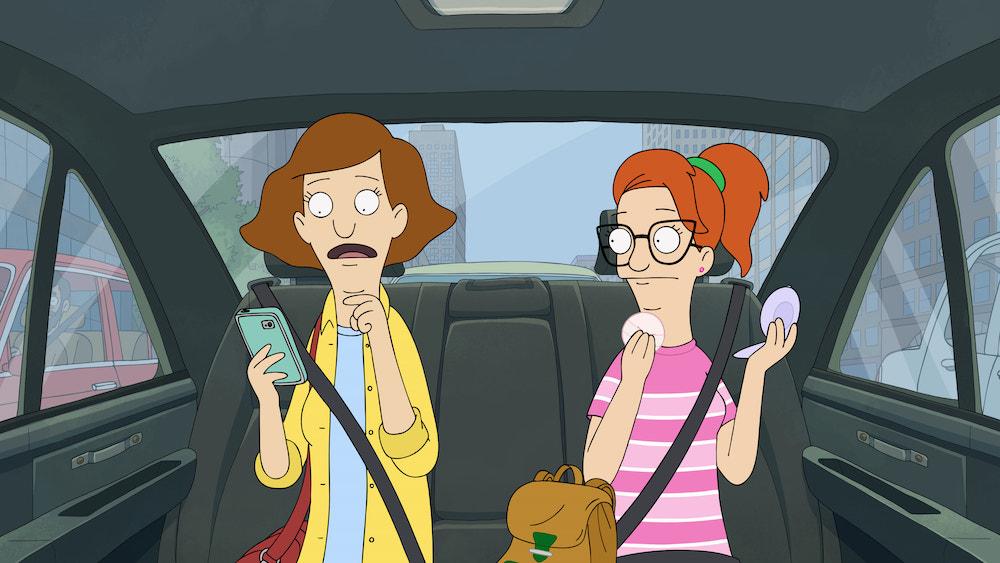 You're in for a treat this week: Central Park is doing one of its classic storytelling competition episodes. Paige (Kathryn Hahn) and Owen (Leslie Odom Jr.) are both swamped at work which makes it harder to balance everything else. Especially when a technological issue threatens to wipe out all their hard work if they don't remember how to unlock the hard drive it's all stored on (we've all been there). That gives Cole (Tituss Burgess) and Molly (Emmy Raver-Lampman) a chance to tell some tall musical tales in order to help retrace the steps of memory to figure out that pesky password. Their imaginations are always fantastical and we get to experience some of the show's most gorgeous musical numbers yet. "A Triptych Down Memory Lane" fully embraces all the whimsy of Central Park to remind you why you love this series so much.
Stream Central Park on Apple TV+ on Friday.
From Apple:
Elwood forgets the password he created for the Tillermans' hard drive, so the family must help him remember it or their memories will be erased.
–
Love is Blind: After The Altar
Season 2
Fri Sept 16
On Netflix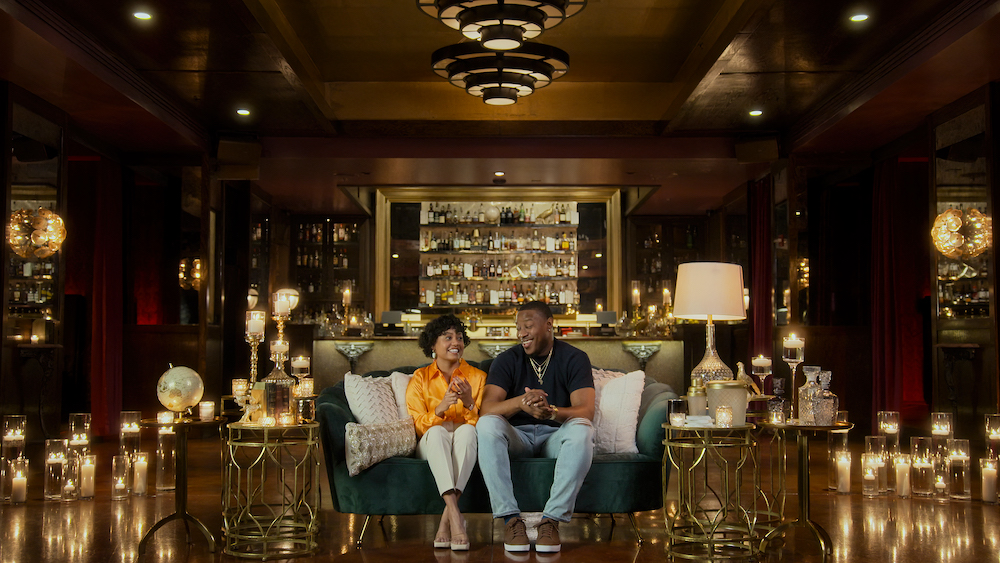 If you've been missing your Love is Blind fix, step back into the drama with this reunion. After The Altar revisits the couples from S2 to see whether any of them made it in the real world, who moved on, and who still has some unresolved feelings. There have been so many life updates it's hard to keep up—but don't worry, those updates mean old fires are about to be stoked once again. This makes for some popcorn-worthy moments as the series tests whether love truly is blind now that the world has watched their stories unfold.
Stream Love is Blind: After The Altar on Netflix on Friday.
From Netflix:
After the experiment, reality comes into focus. What happened to the couples and singles from Love is Blind Season 2 after the weddings? Love is truly blind, but is the future blurry? Follow the stories of Jarrette, Iyanna, Deepti, Shayne, Natalie and more when Love is Blind: After the Altar Season 2 premieres September 16th.