This week: Motherland: Fort Salem, I Just Killed My Dad, I Am Groot, Locke & Key, Instant Dream Home, Never Have I Ever, This Fool, A League of Their Own
Motherland: Fort Salem
"Petra's Favorite Pen" – Season 3, Episode 8
Tues Aug 9 – 10PM
On Freeform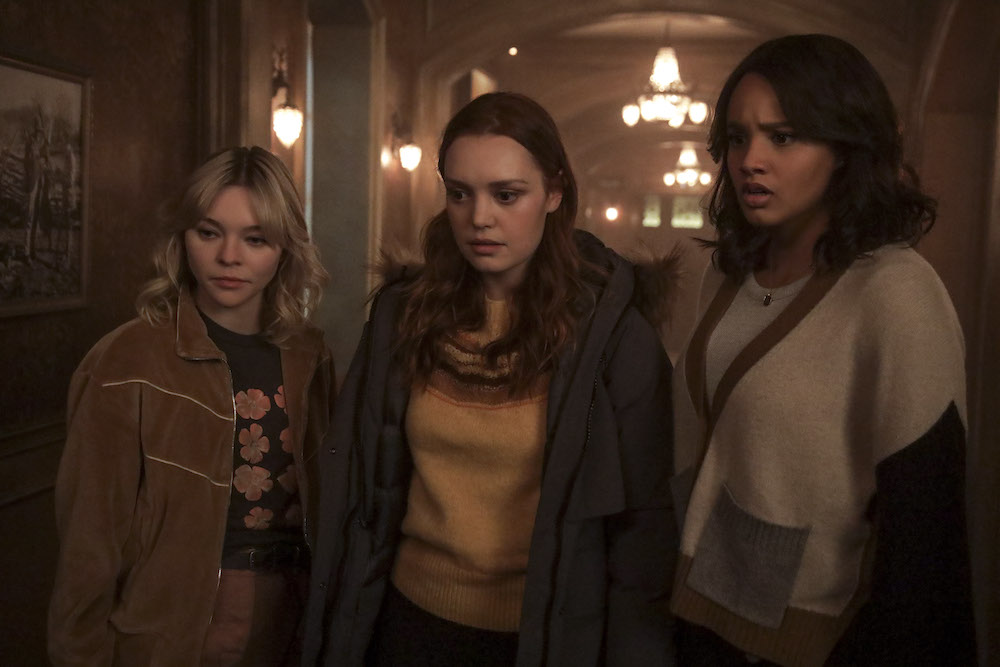 This week's episode is all about choices: the choices we make to save the ones we love; the sacrifices that come from conflict; the line between duty and treason. And damn, if it doesn't know how to play a tug of war on your heartstrings. The army is forced to face betrayal and death in some distressing scenes. This pushes President Silver (Victor Webster) and General Bellweather (Catherine Lough Haggquist) to go head to head and things get deeply personal. Ooh, Silver has no idea who he's dealing with. Meanwhile, Anacostia (Demetria McKinney) works hard to turn the tide. When she issues a challenge with a fired-up line—you'll know it when you hear it—you'll feel the burn of her words.
Tally (Jessica Sutton) and Alder (Lyne Renée) go on a dangerous mission to retrieve the last pieces of the First Song. But all of Tally's sight can't prepare them for what they find. Raelle (Taylor Hickson), Abigail (Ashley Nicole Williams), and Adil (Tony Giroux) go looking for Scylla (Amalia Holm), putting them to the test and they'll need all their skills—not just their work—to get out alive. "Petra's Favorite Pen" gives you some incredible pay-offs to cheer for—but that comes at a cost. And it places the Bellweather Unit in an impossible position. What comes next? Motherland: Fort Salem is a master at keeping you guessing, just as it is at keeping you hooked.
Motherland: Fort Salem airs on Freeform tomorrow.
From Freeform:
The Unit races to rescue a captured ally. Alder and Tally journey to retrieve the penultimate piece of the First Song. Fort Salem finds itself under Camarilla's control.
–
I Just Killed My Dad
Season 1
Tues Aug 9
On Netflix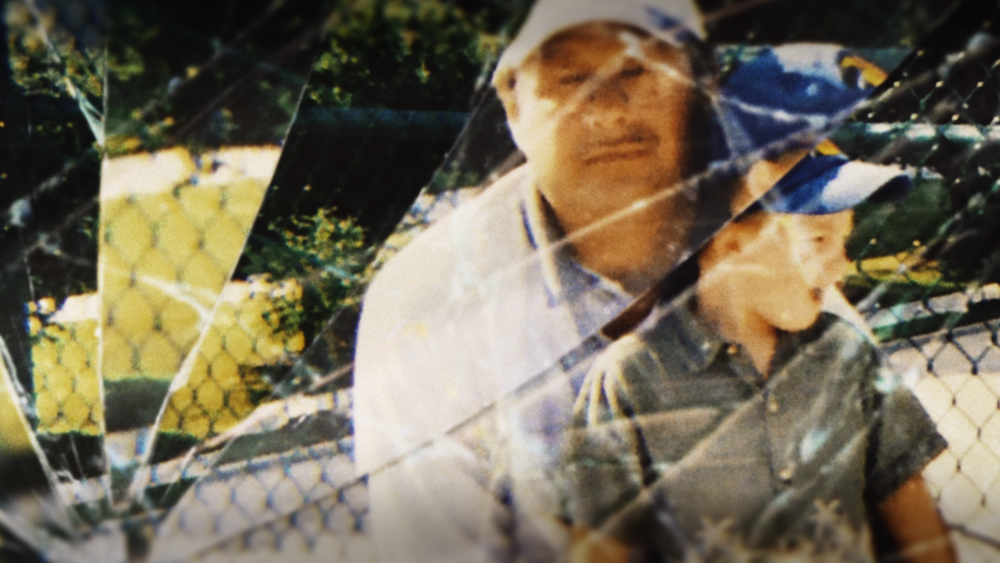 On June 3rd, 2019, Anthony Templet called 911 and told dispatchers he had just shot his father. In a case that gripped locals back then, I Just Killed My Dad lays out the events before and after the shooting, painting a picture of Anthony's home life and the abuse he went through at the hands of his father. It's a chilling documentary that talks to friends, family, and officials involved, as well as Anthony himself to get to the root of why he turned to violence that night—and how it was a long time coming. It's also a reminder that this documentary was made due to white male privilege—Anthony's psyche is explored in-depth and he isn't immediately labeled a "thug" or a "murderer." That same privilege allowed the courts to see past the act itself and into the person behind it. It allowed Anthony's charges to be reduced to manslaughter and for him to be offered some type of rehabilitation after such a distressing life. And you'll shake your head at how the system doesn't work like that for everyone.
Stream I Just Killed My Dad on Netflix tomorrow.
From Netflix:
I Just Killed My Dad is an unprecedented documentary series, which tells the unbelievable, never-been-told-before true story of the Templet family. Anthony Templet shot his father and never denied it. But why he did it is a complex question with profound implications that go far beyond one family. This three-episode documentary series explores the psyche of Anthony leading up to the events of June 3, 2019 and the journey of his mental and emotional aftermath.
–
I Am Groot
Season 1
Wed Aug 10
On Disney+
I Am Groot hits Disney+ on Wednesday.
From Disney:
There's no guarding the galaxy from this mischievous toddler! So get ready as Baby Groot takes center stage in his very own collection of shorts, exploring his glory days growing up—and getting into trouble—among the stars.
–
Locke & Key
Season 3
Wed Aug 10
On Netflix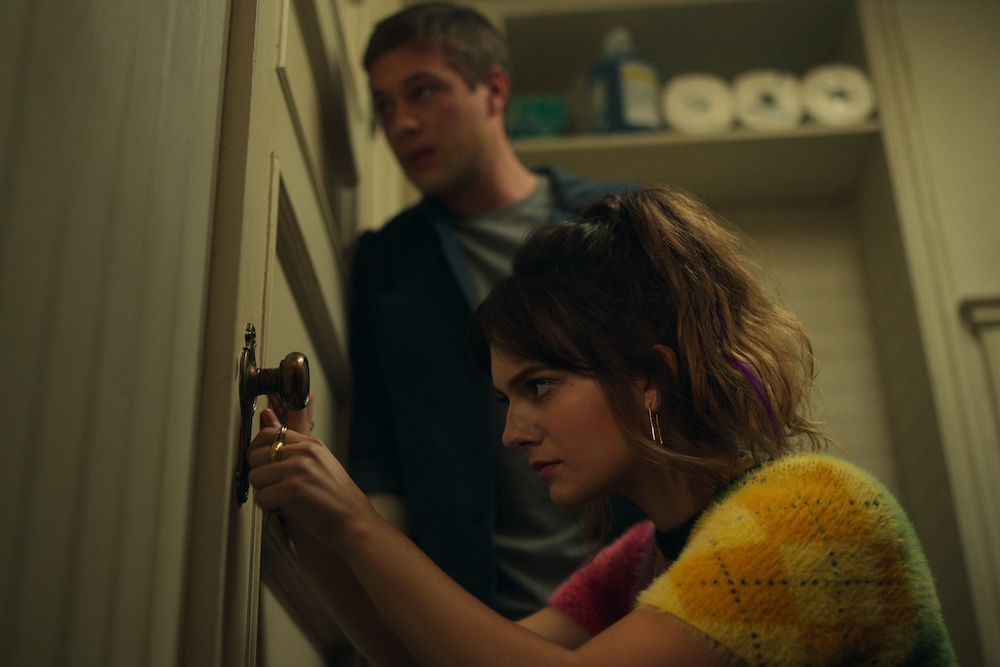 The Locke family is back for another round of chaos…and history is about to come back to haunt them. After Eden (Hallea Jones) summoned Gideon (Kevin Durand) in the last season, he is out for revenge. He forms a gang of Echoes with big plans to take the Locke family down. Back at Keyhouse, Tyler (Connor Jessup) returns after choosing to live a regular adult life—and forget the magic of the keys—but he can't quite seem to leave the past behind. Nina (Darby Stanchfield), however, now remembers the keys and is trying her best to keep her eye on her kids. Bode (Jackson Robert Scott) can't stop finding messages from the other side, stumbling across a new secret key that has the potential to ruin everything. And Kinsey (Emilia Jones) is trying her best to hold things together but she can't stop secrets from spilling out. With the past threatening to overwhelm their future, can the Locke family and their friends protect their legacy once and for all? Locke & Key S3 still has those annoying moments of convenient writing but the pace and storytelling hold up well. If you've made it this far with Locke & Key, you'll want to know how it ends—and it's going to take you to wild new places for one last adventure.
Locke & Key returns to Netflix on Wednesday.
From Netflix:
The Locke family uncovers more magic within Keyhouse, while a new threat — the most dangerous one yet — looms in Matheson with plans of his own for the keys.
–
Instant Dream Home
Season 1
Wed Aug 10
On Netflix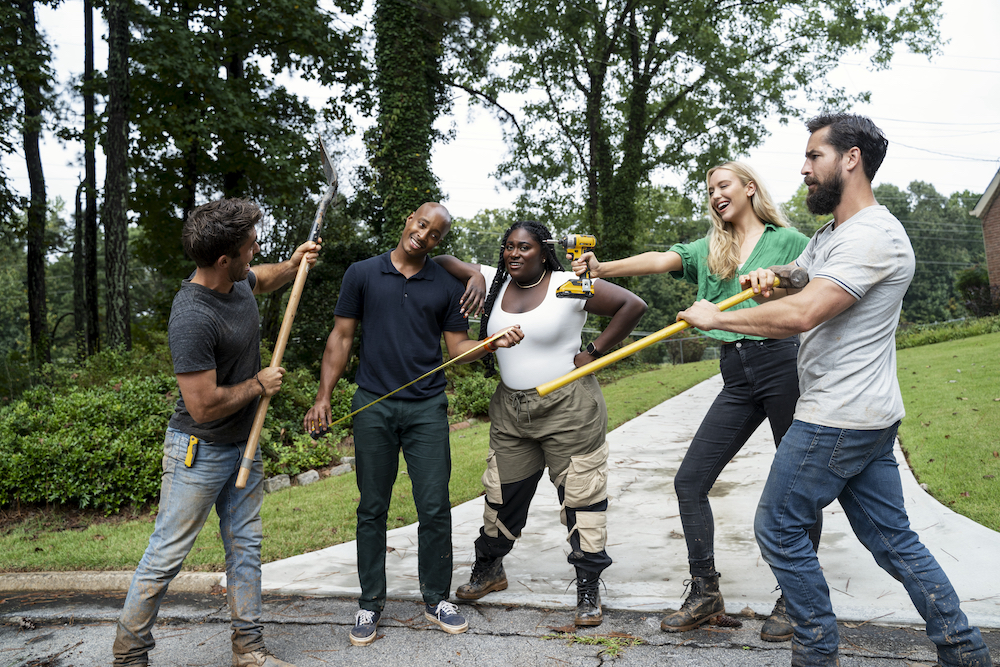 Ever wish you could snap your fingers and instantly give your space a whole new look? Instant Dream Home can make that happen. The renovation series surprises people each episode with amazing home transformations tailor-made to bring them joy. Not only do you get to see how much life can be brought to each project in a matter of hours, but you also get to witness the amount of peace and wonder the big reveals bring each client. If you need a feel-good boost, curl up in front of the screen with Instant Dream Home to bring all the smiles you need.
Instant Dream Home debuts on Netflix on Wednesday.
From Netflix:
Hosted by Danielle Brooks, Instant Dream Home is part home renovation show and part heist movie! A group of families are in for the surprise of their lives, with their homes about to be totally transformed and radically improved from ho-hum to OMG…in just one day!
–
Never Have I Ever
Season 3
Fri Aug 12
On Netflix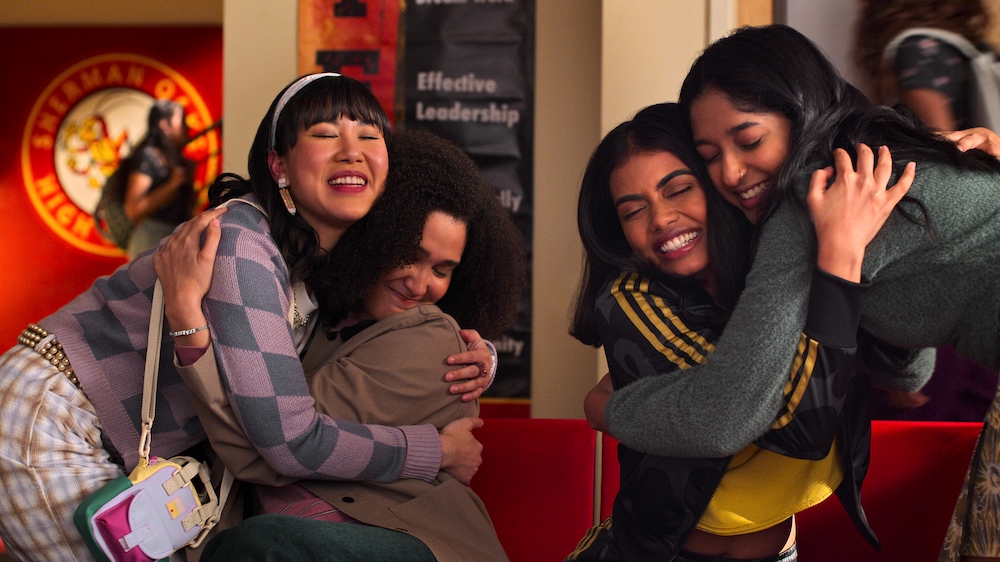 Devi (Maitreyi Ramakrishnan) is back and she's on top of the world—she's officially dating Paxton (Darren Barnet) and she's crushin' hard. Fabiola (Lee Rodriguez) is coming more out of her shell and exploring who she wants to be. Eleanor (Ramona Young) is the reigning queen of her own fabulous world. And Ben (Jaren Lewison) and Aneesa (Megan Suri) seem cute together. But this is high school, which means drah-mah is on the way.
Never Have I Ever S3 takes us through the highs and lows of another school year, as graduation and college choices loom and romantic tensions get played so violently you'll be looking for the K.O. symbol onscreen. Our kids have a lot of growing up to do—and quite frankly, so do the adults—as new friendships blossom and old wounds open up. The whole season is entertaining and you'll be giggling throughout, even when your beloved crew makes all the wrong choices. And the heartfelt moments that made you fall in love with the show are still strong. Of course, there's still the eternal question: Will your OTP make it? We won't spoil it but we know you will have a whole lot to say about it (we sure do). What we can say is you'll be sucked right back into Devi's world the moment you hit play—and we'll be right here ready to watch it with you again and again.
Never Have I Ever is back on Netflix on Friday.
From Netflix:
In Season 3 of the coming-of-age comedy Never Have I Ever, Indian American teenager Devi (Maitreyi Ramakrishnan) continues to deal with the everyday pressures of high school and drama at home, while also navigating new romantic relationships.
–
This Fool
Season 1
Fri Aug 12
On Hulu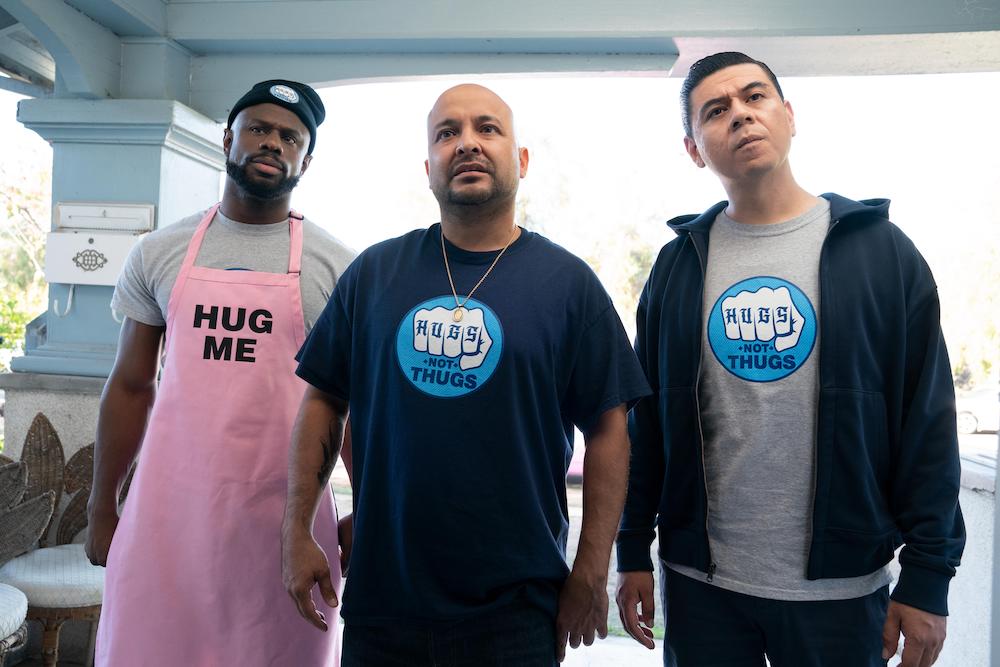 Julio Lopez (Chris Estrada) is tryin' his best. He works at Hugs Not Thugs, a non-profit in South Central Los Angeles that aims to rehabilitate gang members, he still lives with his mom, and he can't decide whether his girlfriend Maggie (Michelle Ortiz) is his GF or his ex (sometimes both). The people he surrounds himself with make it hard for Julio to keep on the straight and narrow…or decide what he wants from life. When he begins helping out his cousin Luis (Frankie Quinones), who has just got out of prison, they force each other to look at their own lives.
This Fool is an offbeat comedy that's all about life after a series of f#$k-ups and how hard it is not to keep f#$king up. It's also about family, community, and second chances—and how important it is to consider your part in each. The series has some pretty hilarious scenes with plenty of think-about-it moments to sit with. And it's a sorta-slice-of-life peppered with wacky situations that'll keep you entertained and remind you just how strange living in this big ol' world can be.
This Fool hits Hulu on Friday.
From Hulu:
Inspired by the life and stand-up of star and co-creator Chris Estrada, "This Fool" is an irreverent, cinematic half-hour comedy set in working class South Central Los Angeles. The show centers around Julio Lopez, a 30-year-old who still lives at home, has been dating his girlfriend on and off since high school, and finds any excuse to avoid dealing with his own problems. Julio works at Hugs Not Thugs, a gang rehabilitation non-profit, where he butts heads with his older cousin Luis, an ex-gang member who just got out of prison and moved in with Julio and his family.
–
A League of Their Own
Season 1
Fri Aug 12
On Amazon Prime Video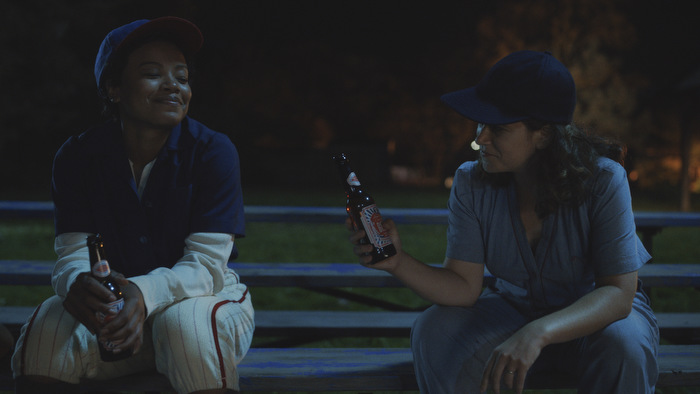 A League of Their Own is about to get you cheering the loudest you can. An adaptation of the classic 1992 film of the same name, the new Amazon series follows the ladies who led the way in professional baseball back when women, particularly women of color, were still seen as second-class citizens. The team—including Carson (Abbi Jacobson), Max (Chanté Adams), and Greta (D'Arcy Carden)—come from all walks of life, all with one shared dream: To play in the big leagues.
The series has all the swing and pep of the 1940s, as women gradually gained more freedom to be themselves and live out their professional aspirations. But it was still a difficult and dangerous time to be a woman, a person of color, or queer—and this series shows the struggles and triumphs without glossing over them, pulling you into each player's individual lives as well as their shared experiences on the team. Through all the bigoted bull$#!t they had to put up with in order to just step onto the field, there's a running sense of hope and incredible drive that keeps you rooting for them every step of the way. And watching them hit home runs will give you chills as if history is being made right in front of your eyes—and there ain't no sweeter feeling than that.
Stream A League of Their Own on Amazon on Friday.
From Amazon:
A League of Their Own evokes the joyful spirit of Penny Marshall's beloved classic, while widening the lens to tell the story of an entire generation of women who dreamed of playing professional baseball, both in and outside of the AAGPBL. The show follows Carson (Abbi Jacobson) and Max (Chanté Adams) and a new ensemble of sharp and hilarious characters as they carve their paths toward the field, along the way finding their teams and themselves.