This week: Keep This Between Us, The Lord of the Rings: The Rings of Power, Fakes, Honk For Jesus. Save Your Soul., Rick and Morty
Keep This Between Us
Season 1 premiere
Mon Aug 29 – 9PM
On Freeform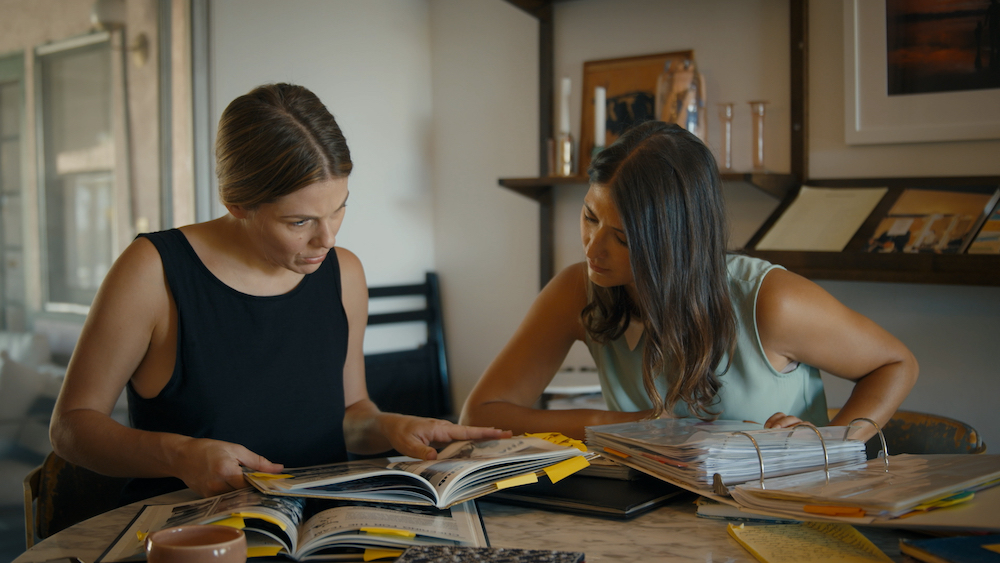 This one is going to hit you deep in your chest. So often, girls are taught by society that they're "mature for their age" and it's long been accepted that past relationships between teenagers and older men were "just what happened back then." Keep This Between Us follows Cheryl, a woman who had an inappropriate relationship with her high school teacher when she was a teenager. From there, the docuseries connects us with other women who had similar experiences, including fellow survivor Heaven. Their stories show that predatory behavior in high schools continues to be all too prevalent.
It's not hard to see yourself or your friends in this series. As the women recount the grooming, abuse, and gaslighting they went through, you'll know the sting because you've likely heard stories from the women in your life, or have stories of your own. The series is messy, emotional, and sickening as Cheryl comes to terms with what happened in ways she wasn't mature enough to understand until now. Keep This Between Us highlights the importance of having these hard conversations in order to keep others safe. It will also make you want to protect the young girls in your life that much more, so they never have to go through such an ordeal.
Keep This Between Us debuts on Freeform tonight.
From Freeform:
As an adult, Cheryl reexamines an inappropriate relationship she had with her high school teacher, a phenomenon she soon realizes is nationwide. She embarks on a journey to reckon with the impact of the experience.
–
The Lord of the Rings: The Rings of Power
Season 1
Fri Sept 2
On Amazon Prime Video
The Lord of the Rings: The Rings of Power comes to Amazon on Friday.
From Amazon:
Prime Video's The Lord of the Rings: The Rings of Power brings to screens for the very first time the heroic legends of the fabled Second Age of Middle-earth's history. This epic drama is set thousands of years before the events of J.R.R. Tolkien's The Hobbit and The Lord of the Rings, and will take viewers back to an era in which great powers were forged, kingdoms rose to glory and fell to ruin, unlikely heroes were tested, hope hung by the finest of threads, and the greatest villain that ever flowed from Tolkien's pen threatened to cover all the world in darkness. Beginning in a time of relative peace, the series follows an ensemble cast of characters, both familiar and new, as they confront the long-feared re-emergence of evil to Middle-earth. From the darkest depths of the Misty Mountains, to the majestic forests of the elf-capital of Lindon, to the breathtaking island kingdom of Númenor, to the furthest reaches of the map, these kingdoms and characters will carve out legacies that live on long after they are gone
–
Fakes
Season 1
Fri Sept 2
On Netflix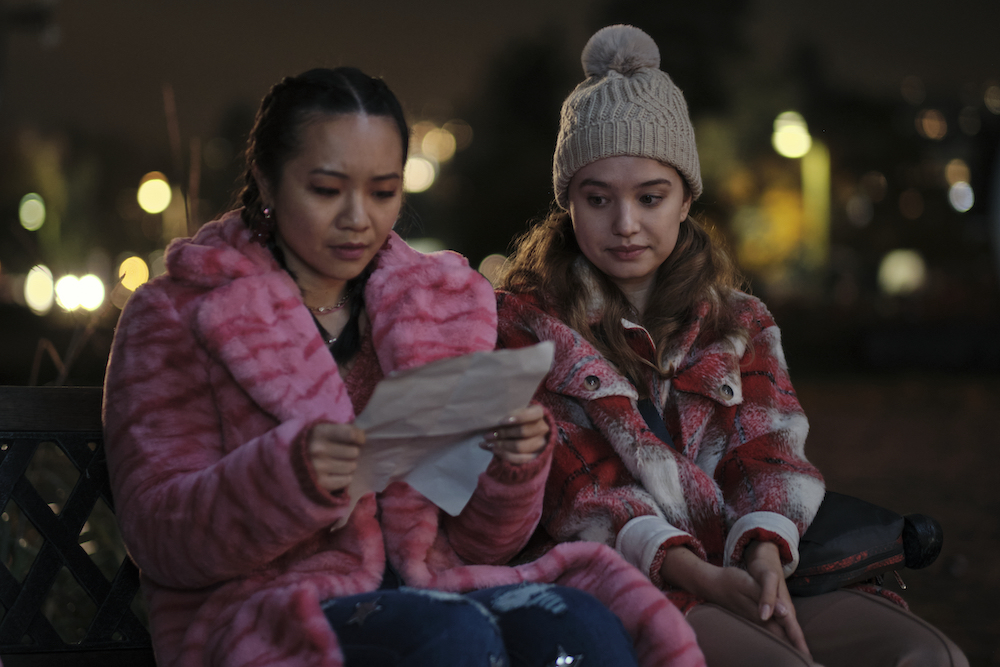 This one goes out to your ride-or-dies. High school seniors Zoe (Emilija Baranac) and Becca (Jennifer Tong) are just trying to live their best lives, crushing on boys, getting lit at parties, and trying to make some extra cash. Y'know, normal teenage girl stuff. Then Zoe makes a fake ID to get into the college library (yeah, she's a nerd but knows how to bend the rules). Becca begs Zoe to make a fake ID so she can buy alcohol. Ooh, Becca knows what she wants and isn't afraid to get it. From there, an idea is born and they start selling fake IDs to their fellow students. When their business unexpectedly starts to grow, they partner up with Tryst (Richard Harmon) with a Y (as in, Y is he like this?), a burnout dealer who knows how to handle shady business. We get their (often conflicting) sides of the story as their fake ID empire grows and things get increasingly out of hand.
Fakes is a zany comedy-drama with dark humor, fourth-wall breaks, and some definitely unreliable narrators whose backstabbing tendencies are as sharp as Becca's eyeliner. When s#!t hits the fan and the feds get involved, it's everyone for themselves and they're all innocent until proven guilty AF…depending on who you ask. Becca and Zoe feel like real teens who react in ridiculous ways to equally ridiculous situations, coming up with genius ways around the rules that only teenagers can. And you'll be giggling along, itching to watch their downfall while also cheering these #GirlBosses on.
Stream Fakes on Netflix on Friday.
From Netflix:
FAKES is the story of two best friends who accidentally build one of the largest fake ID empires in North America. They move into a downtown penthouse, have more cash than they know what to do with, and then get raided by the feds. One of them goes to jail, the other doesn't. This is the story of their ultimate betrayal, told through each of their POVs with regular fourth wall breaks. This is a comedy drama with two unreliable narrators who are both competing for the last word.
–
Honk for Jesus. Save Your Soul.
Fri Sept 2
On Peacock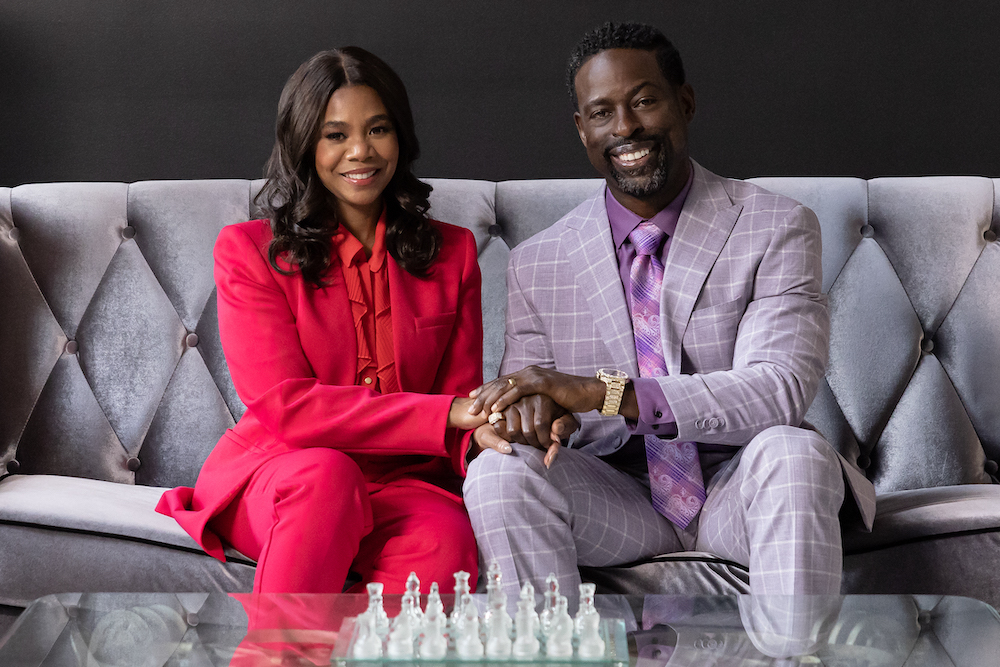 In a thriller cleverly hidden within the satin robes of satire, writer/director Adamma Ebo questions morality, marriage, and the power of a message. Yet, Honk For Jesus. Save Your Soul. reaches further into the psyche of humanity than you might expect. Told through the framework of a documentary and behind-the-scenes during its filming, the story chronicles the comeback of a disgraced megachurch pastor (Sterling K. Brown) and his First Lady (Regina Hall).
Brown is as charismatic as his role suggests. You'll want to buy into his quest for redemption, but his tainted motivations and his slowly revealed sins will make you wonder if disgrace is justice enough: Can we separate the man from the message? Meanwhile, Hall is magnetic. Her performance pulls on your sympathies at first but, although she is vulnerable, this First Lady is far from innocent.
The result is a pair of characters who are rotting—fueled by desperation, addicted to power, and festering with ambition. These performances allow us to smell the perfumed sweetness of their smiles, alongside the stink emanating from beneath them. Hall & Brown are magnificent. Adamma Ebo is sharp with her pen and with the camera, taking the story to the brink of absurdity but always with an edge of truth. Although, I'd hoped the film would cut a little deeper at the end. Honk For Jesus. Save Your Soul. isn't a morality play but the dissection of two characters who worship at the altar of fame but refuse to allow their labors to be more than vain. (by Sherin Nicole)
Read all of the AWFJ reviews here!
Watch Honk for Jesus. Save Your Soul. on Peacock on Friday.
From Peacock:
HONK FOR JESUS. SAVE YOUR SOUL. is a satirical comedy starring Regina Hall as Trinitie Childs – the proud first lady of a Southern Baptist megachurch who together with her husband Pastor Lee-Curtis Childs (Sterling K. Brown), once served a congregation in the tens of thousands. But after a scandal forces their church to temporarily close, Trinitie must get creative if they're to regain access to the lavish blessings that keep them in the extravagant lifestyle to which they've become accustomed.
–
Rick and Morty
Season 6 premiere
Sun Sept 4 – 11PM
On Adult Swim
Rick and Morty is back on Adult Swim on Sunday.
From Adult Swim:
This one is for the Die Hards.