This week: Motherland: Fort Salem, Cooking with Paris, Cocaine Cowboys: The Kings of Miami, Grown-ish, The Suicide Squad, Vivo
Motherland: Fort Salem
"Irrevocable" – Season 2, Episode 7
Tues Aug 3 – 10PM
On Freeform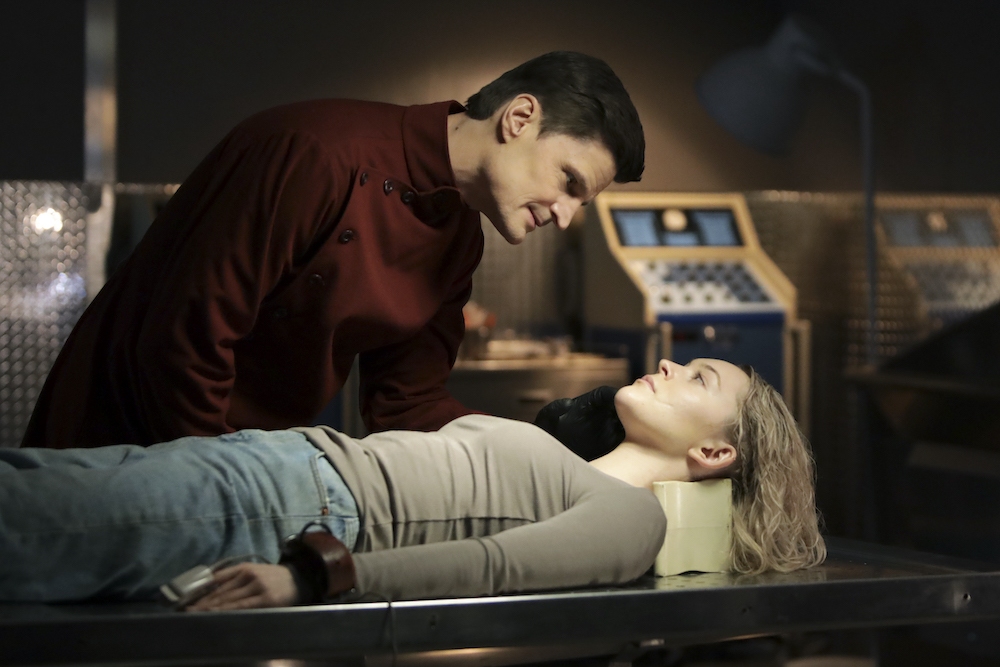 Photo: Freeform/Jeff Petry
Raelle (Taylor Hickson) is in deep trouble. The Camarilla has terrible and painful plans for her and they're getting more powerful everyday. Can she withstand them? But the Army is not about to let her go without a fight…and neither are Scylla (Amalia Holm) or Raelle's mother Willa (Diana Pavlovská). "Irrevocable" is difficult to watch—you can feel Raelle's pain as she fights with every fiber of her being. As for her friends and loved ones trying to find her? "Hell hath no fury" is a phrase that comes to mind. It'll make your heart race as you wonder how far the witches will go to fight the Camarilla. The stakes in Motherland: Fort Salem are getting higher than ever, as the attacks get more and more personal, setting things in motion that really are "Irrevocable"—and you'll be out for blood just as much as the witches are.
Motherland: Fort Salem airs on Freeform tomorrow.
From Freeform:
Raelle fights for her life, just as the Army and Spree converge on a secret Camarilla stronghold. Abigail and Adil's mission for vengeance escalates.
—
Cooking with Paris
Season 1
Wed Aug 4
On Netflix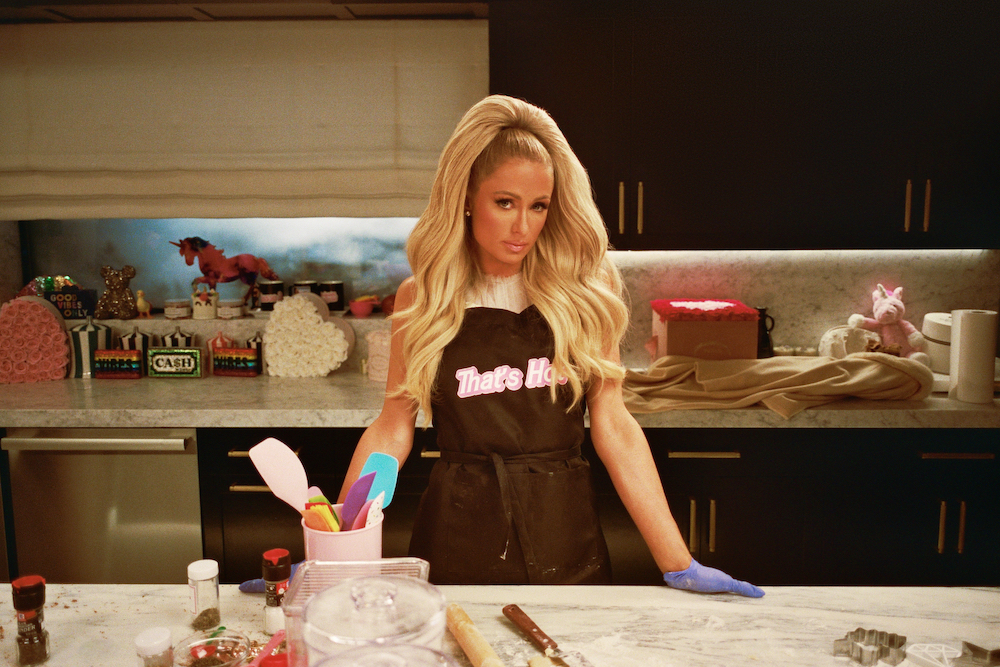 Photo: Kit Karzen/Netflix © 2021
Bust out your bedazzled spatulas and prepare to get obsessed with Cooking with Paris. Paris Hilton may not know much about cooking but she knows how to make it look hot. She's widening her recipe collection by calling up her friends to help her try out some new bomb cuisines (usually with, like, extra sugar). Paris brings her signature barbie doll charm and you'll be giggling as she waltzes around her kitchen in ballgowns & couture (with matching rhinestone gloves!) and tries not to burn the house down. The guests are as star-studded as her outfits—including Kim Kardashian West, Demi Lovato, Saweetie, and more—and you'll have just as much fun as they do learning how to "cook." Paris even adds whimsical cooking "tips" that perfectly underscore the sweet satire of the whole show. Bon appetit, boss babes, you're gonna be #sliving all while Cooking with Paris.
Cooking with Paris debuts on Netflix on Wednesday.
From Netflix:
Paris Hilton can cook…kind of. And she's turning the traditional cooking show upside down. She's not a trained chef and she's not trying to be. With the help of her celebrity friends, she navigates new ingredients, new recipes and exotic kitchen appliances. Inspired by her viral YouTube video, Paris will take us from the grocery store to the finished table spread – and she might actually learn her way around the kitchen.
—
Cocaine Cowboys: The Kings of Miami
Season 1
Wed Aug 4
On Netflix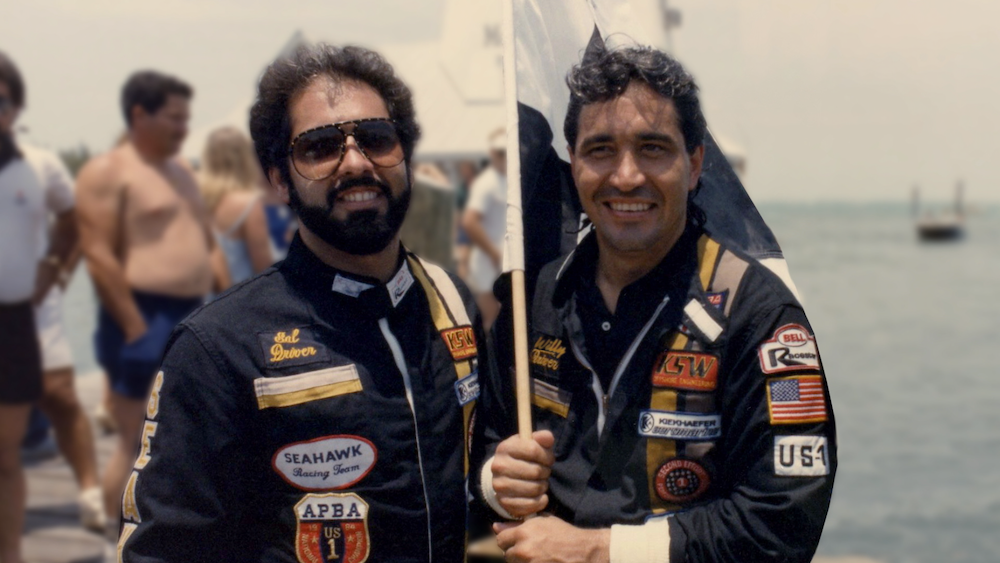 Photo courtesy of Netflix © 2021
Now, we're not condoning drug trafficking…but Los Muchachos sure knew how to do it in style. At one time during the 1980s, traffic-kings Augusto "Willy" Falcon and Salvador "Sal" Magluta were the alleged chief distributors of cocaine to the US from Colombia's cartels. Cocaine Cowboys: The Kings of Miami interviews those closest to the $2 billion empire along with the Feds who (eventually) took them down, painting a wildly colorful picture of Los Muchachos' reign—and the even wilder chase they led the law on. Get ready for a deep dive into 1980s Miami, complete with all the flashy outrageous nostalgia to make the experience a real trip.
Stream Cocaine Cowboys: The Kings of Miami on Netflix on Wednesday.
From Netflix:
Fifteen years after the release of his cult classic film comes director Billy Corben's Cocaine Cowboys: The Kings of Miami, a six-part saga on the South Florida traffickers indicted in one of the largest drug cases in U.S. history. Alleged to be the chief U.S. distributors for two of Colombia's biggest cartels, Cuban exiles Augusto "Willy" Falcon and Salvador "Sal" Magluta were accused of smuggling over 75 tons of cocaine into the U.S. in the 1980s. The high school friends built a reputed $2 billion empire that made Willy and Sal, aka "Los Muchachos," two of Miami's biggest celebrities. While law enforcement plotted their takedown, the world champion powerboat racers managed to skillfully outrun and outmaneuver prosecution for decades before the chase finally came to an end. Featuring colorful interviews with those closest to them, their defense team, and the Feds tasked with taking them down, the series paints a vivid portrait of the last of Miami's "cocaine cowboys."
—
Grown-ish
"A Boy is a Gun" – Season 4, Episode 5
Thurs Aug 5 – 8PM
On Freeform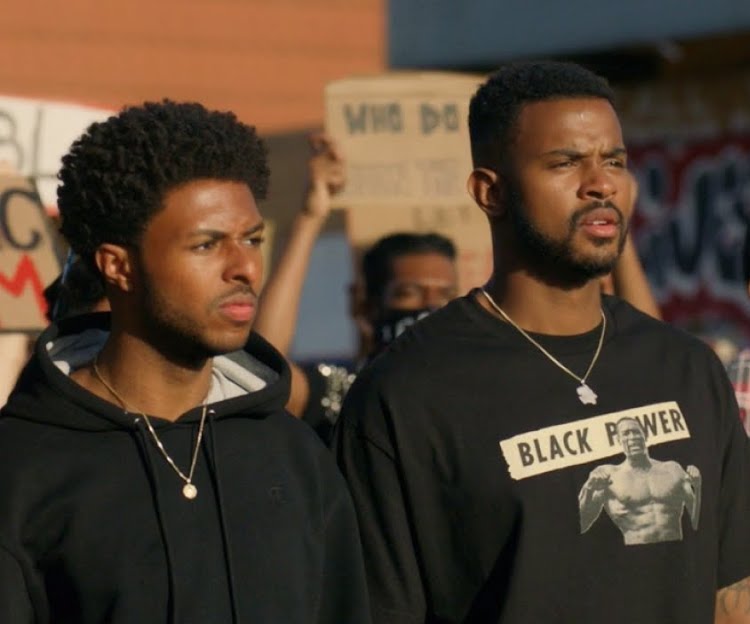 Photo: Freeform/Eric McCandless
2020 was a year of social and political injustice and unrest—a time when the world watched unarmed Black people murdered by police officers, something that has been happening for years but has only just begun to reach widespread attention. It was a time when the world came together to march, to protest, to spread awareness of and tackle the deep rot in the existing systems (and our fight continues). "A Boy is a Gun" dissects what it means to be Black in America and the expectation to uphold and uplift the community; how the color of your skin means you "must" become an activist. This opens up a classic grown-ish conversation between our crew that shows the nuances and importance of pushing for justice, liberty, and change at every level. It's an emotional watch that will remind you of how much further we have to go, and how important it is to have these conversations with your loved ones.
Grown-ish airs on Freeform on Thursday.
From Freeform:
After an unarmed Black man is shot by police, the crew reacts in different ways to the news. Kiela and Doug butt heads when she wants to use his party to raise awareness.
—
The Suicide Squad
Fri Aug 6
In theaters & on HBO Max
Photo courtesy of Warner Bros.
In classic Suicide Squad style, Gunn jumpstarts his movie at Belle Reve Penitentiary. And nothing will ever be what you expect it to be again for 2 hours and 12 mins. Nothing. Okay, there's a mission and Waller is a cold-blooded liar. That's about it for expectations. Seriously, even if you've seen a kaiju sized Starro (the alien facehugger villain) in the trailer, you have no idea the depths of the super slide of chicanery you're going to be taken on to get there. You will frequently ask your movie watching partner if you are high. Alas, they will only giggle maniacally in response. And then you will realize, you are too. (read Sherin Nicole's review)
The Suicide Squad hits theaters & HBO Max on Friday.
From HBO Max:
From writer/director James Gunn comes Warner Bros. Pictures' superhero action adventure "The Suicide Squad," featuring a collection of the most degenerate delinquents in the DC lineup—including Bloodsport, Peacemaker, Captain Boomerang, Ratcatcher 2, Savant, King Shark, Blackguard, Javelin and everyone's favorite psycho, Harley Quinn—who will do anything to get out of prison—even join the super-secret, super-shady Task Force X on a do-or-die mission.
—
Vivo
Fri Aug 6
On Netflix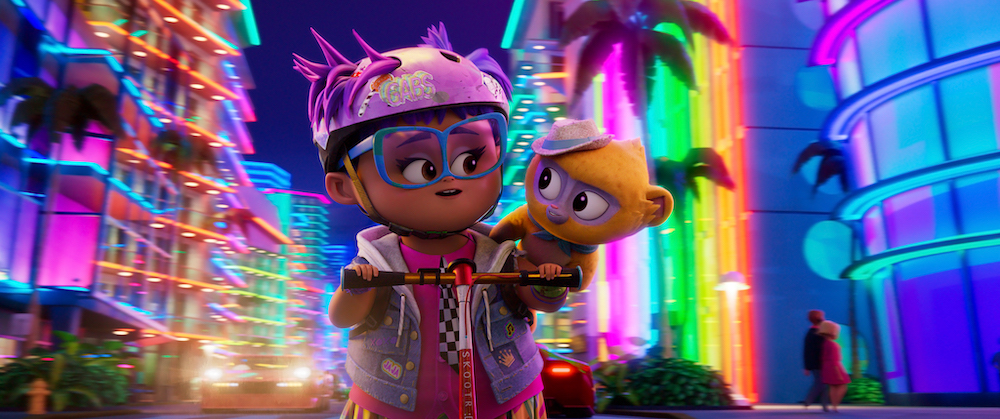 Photo ©2021 SPAI
Sony Pictures Animation has been on a good run lately. They're succeeding in counter-programming the type of animated features Disney and Pixar are doing. Vivo is another example of this, showing off just how visually and musically creative it is compared to other recent animated features. (read Julian Lytle's review)
Vivo comes to Netflix on Friday.
From Netflix:
From Netflix and Sony Pictures Animation comes VIVO, an animated musical adventure that follows Vivo, a musically gifted kinkajou (aka a rainforest "honey bear") as he embarks on the adventure of a lifetime to deliver a song to his cherished owner's long-lost love.