This week: Motherland: Fort Salem, Hotties, Untold, She-Hulk: Attorney at Law, He-Man and the Masters of the Universe, Echoes, Making the Cut, House of the Dragon
Motherland: Fort Salem
"But I Don't Even Have a Dress…" – Season 3, Episode 9
Tues Aug 16 – 10PM
On Freeform
Motherland: Fort Salem airs on Freeform tomorrow.
From Freeform:
Abigail, Raelle, Tally, and Scylla speak out against the Camarilla during a trial leveled against all witches – will it be enough to turn the tide? Even in the darkest moments, joy is found.
–
Hotties
Season 1
Tues Aug 16
On Hulu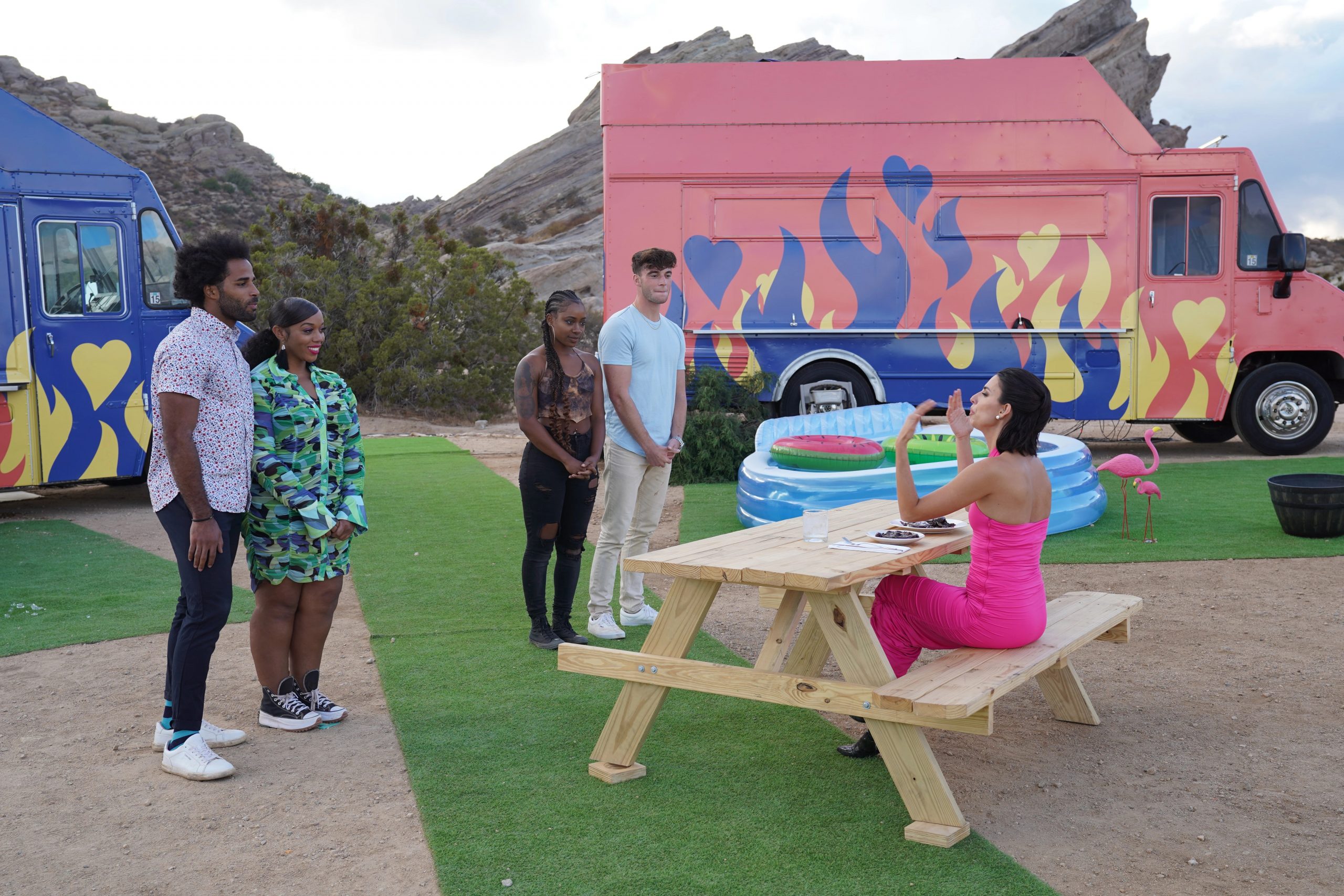 Can't decide whether to watch a cooking show or a dating show? Hulu's new series has got you covered (whether you like it or not). Hotties is smashing both concepts together and making kissy noises like a kid with their favorite dolls. The dating competition pairs blind dates who are challenged to cook up some (questionably) romantic dishes and battle it out with the other couples. But wait, there's more! Every few minutes, their cooking time is disrupted with extremely spicy food they have to eat in order to continue. And those challenges get progressively hotter, forcing the couples to go through the five stages of grief together all in one fiery night. It's a ridiculous concept that makes you question whether we've collectively run out of reality show ideas—especially with the raunchy commentary that often serves up a side of cheesy—but it's laughable watching the contestants flip out once you wrap your brain around the concept.
From Hulu:
In this wild dating competition, 4 hot singles go on blind dates and battle to cook up date-night worthy dishes. But, in order to keep cooking, they'll have to choke down extreme spicy food challenges! Will beating the heat help them burn through first date facades to form a more authentic connection…or will it all just be a hilarious hot mess?
–
Untold
"The Girlfriend Who Didn't Exist" – Vol. 2 premiere
Tues Aug 16
On Netflix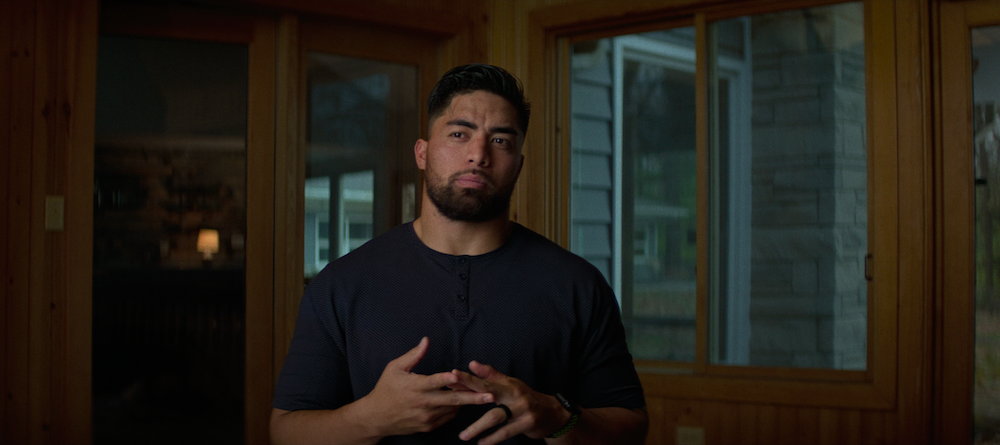 Grab your late-night snacks and pull up all your fave cyberstalking websites 'cause Untold is back to send you down some more rabbit holes. In the Vol. 2 premiere, "The Girlfriend Who Didn't Exist" follows football star Manti Te'o who had a future NFL career on lock—until the death of his grandma and his girlfriend on the same day. He dedicated his next season to them both, pulling not just football fans into his story but audiences who wanted to see him succeed. But as the spotlight burned bright, it started to show that his relationship with his girlfriend was not who she seemed. A twisted and dark tale of internet appearances and the harsh scrutiny of the media, Untold tells Te'o's story as well as the person behind his online connection, Ronaiah 'Naya' Tuiasosopo's side of their relationship. It also pulls in those around Te'o, from the sports world and from his home life, who talk about his career and the hype surrounding him to paint a fully realized picture of the tragedy when it hits.
Untold returns to Netflix tomorrow.
From Netflix:
Born into a Hawaiian paradise, All-American football standout Manti Te'o leads a simple life summed up in just three words: faith, family, football. College football's golden boy could do no wrong, but when tragedy strikes, the increased scrutiny of his online relationship causes a media maelstrom that threatens his future and legacy. Featuring in-depth interviews with Manti Te'o (he/him/his) and the person behind the online identity, Ronaiah 'Naya' Tuiasosopo (she/her/hers).
–
She-Hulk: Attorney at Law
Series premiere
Thurs Aug 18
On Disney+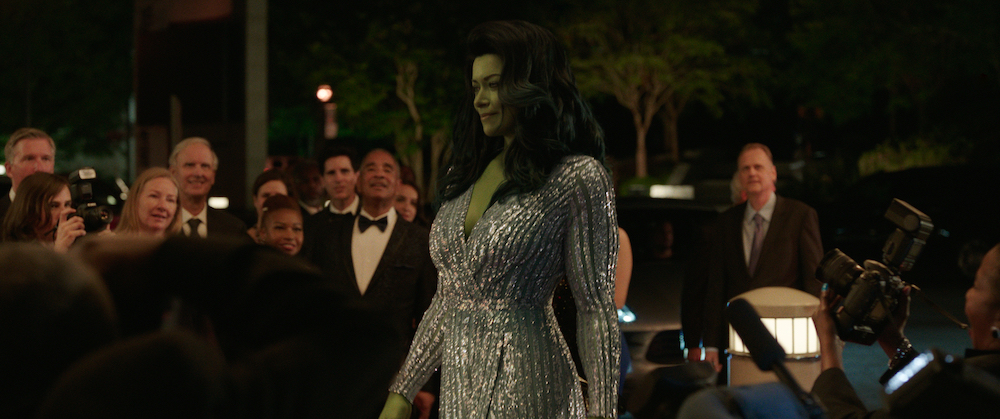 The feminist icon and 80s big green bad-bitch has finally made her way into the MCU. She-Hulk has long been a symbol of sex positivity, body positivity, big brains, and pure good times. She's also the reason Deadpool breaks the fourth wall to chat directly with us—she did it first. Now Marvel and Disney+ give life to a different version of the character, played by Tatiana Maslany, in She-Hulk: Attorney at Law. Based loosely on the 2005 run in the comic books by Dan Slott and Juan Bobillo—with a liberal dose of the mischaracterization from Jason Aaron—and a nod towards John Byrne's original reimagining, we get a legal sitcom with lots of fabulous guests (you've seen the trailers) and a goofy sense of humor that recalls Ally McBeal with more of a New Girl take. (by Sherin Nicole)
Stay tuned for our review!
She-Hulk: Attorney at Law debuts on Disney+ on Thursday.
From Disney:
In Marvel Studios' "She-Hulk: Attorney at Law," Jennifer Walters (Tatiana Maslany)—an attorney specializing in superhuman-oriented legal cases—must navigate the complicated life of a single, 30-something who also happens to be a green 6-foot-7-inch superpowered hulk.
–
He-Man and the Masters of the Universe
Season 3
Thurs Aug 18
On Netflix
He-Man and the Masters of the Universe
is back on Netflix on Thursday.
From Netflix:
On Eternia, the first planet of creation, a demonic tyrant rises: Skeletor! With dark armies at his command, Skeletor is on the march, hell-bent on capturing Eternia's kingdoms, and its ultimate prize – Castle Grayskull, the ancient fortress of mystery said to contain the greatest power in the universe. It's up to He-Man and his brave squad of rookie heroes to stop Skeletor and restore the peace. Both sides come armed with enchanted Power Weapons – transforming them into Masters of the Primal Powers of the Universe. It's Master vs. Dark Master, He-Man vs. Skeletor – fighting for control of Eternia, Castle Grayskull, and the fate of us all. In the end, who will become MASTER OF THE UNIVERSE?
–
Echoes
Season 1
Fri Aug 19
On Netflix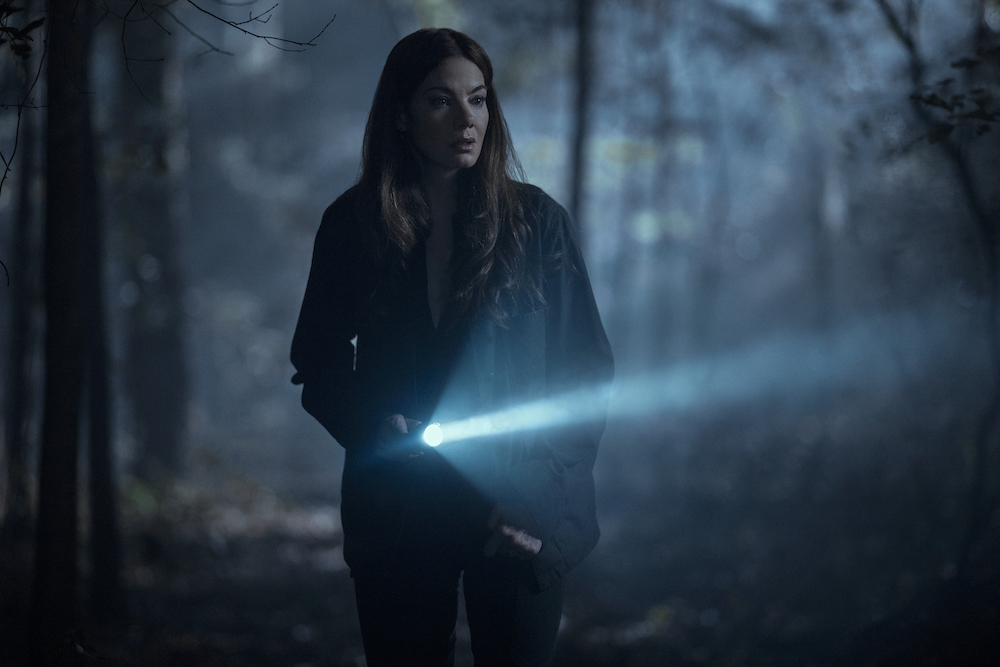 Identical twins Leni and Gina (Michelle Monaghan) have shared everything since they were kids. As adults, that sharing habit has become a little more dangerous: They swap lives every year, including their husbands, homes, and even a daughter. If that setup sounds completely bonkers…wait 'til you see what happens when one of the sisters goes missing. Leni's disappearance forces Gina to impersonate her sister once again in order to figure out where Leni disappeared to. Unfortunately for them both, they have a detective on their case who pokes holes in every story they spin, as well as loved ones who know something is off. As things start to spiral out of control, it makes you question whether you truly know anyone at all. Echoes has a great dramatic hook and a deeply twisted mystery at its center…so long as you don't think too hard about it. Watching Leni/Gina try to keep up the façade of both twins is ridiculous—like an R-rated Hannah Montana mixed with a dash of Parent Trap—but the secrets will keep you hitting "Next Episode" out of a need to see how far things will go (even when you know none of it makes any sense whatsoever).
Watch Echoes on Netflix on Friday.
From Netflix:
Echoes is a mystery thriller about two identical twins, Leni and Gina, who share a dangerous secret. Since they were children, Leni and Gina have secretly swapped lives, culminating in a double life as adults: they share two homes, two husbands, and a child but everything in their perfectly choreographed world is thrown into disarray when one of the sisters goes missing.
–
Making the Cut
Season 3
Fri Aug 19
On Amazon Prime Video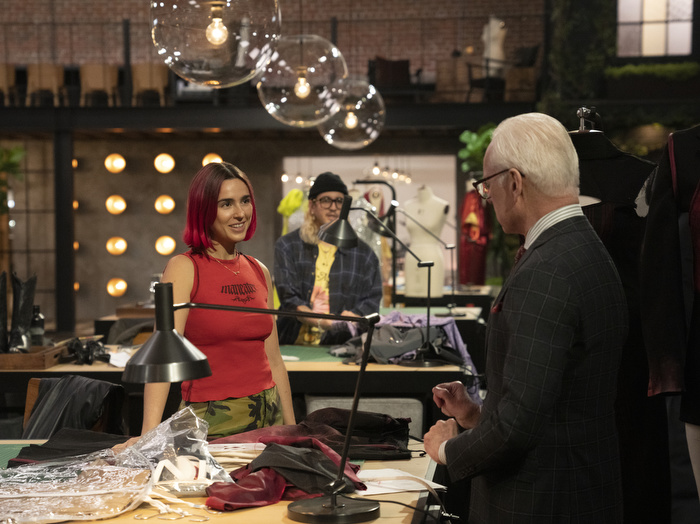 Making the Cut is back and the third time is the charm. Coming from all around the world, the competition highlights some of the best upcoming and established designers from many different walks of life. And these designers push the limits of their craft and fashion to create some truly stunning designs. From dreamy Alice in Wonderland dresses to flour-and-water fashion statements, there is so much to admire and be inspired by. The contestants' stories are just as colorful and passionate as their art, bringing new life to each creation. When their designs hit the runway they face a panel of judges including Nicole Richie and Moschino's Jeremy Scott, as well as guest judges Chloe x Halle, stylist Jason Bolden, and TikToker & model Wisdom Kaye, there's glitz and glamor in every carefully posed shot. And you'll be eating up every new look!
Making the Cut returns to Amazon on Friday.
From Amazon:
Making the Cut is once again on a mission to find the next great global fashion brand. Season Three of the fashion-competition series, hosted and executive produced by Heidi Klum and Tim Gunn, will return August 19 on Prime Video in more than 240 countries and territories worldwide. Actress and House of Harlow 1960 creative director Nicole Richie and fashion pop icon and Moschino creative director Jeremy Scott will return as judges, with pop superstars Chloe x Halle, A-List stylist Jason Bolden, and fashion TikToker and model Wisdom Kaye making appearances as guest judges throughout the season.
–
House of the Dragon
Series premiere
Sun Aug 21 – 9PM
On HBO
House of the Dragon debuts on HBO on Sunday.
From HBO:
Based on George R.R. Martin's "Fire & Blood," this "Game of Thrones" prequel co-created by George R.R. Martin and Ryan Condal, which is set 300 years before the events of "Game of Thrones," tells the story of House Targaryen.