This week: Last Chance U, Ladhood, Doom Patrol, In My Skin, The Umbrella Academy, Brassic, Sugar Rush, Little Voice, Connected, Wynonna Earp
Last Chance U
Season 5
Tues July 28
On Netflix
Watch Last Chance U on Netflix tomorrow.
From Netflix:
Netflix's critically acclaimed, Emmy-nominated series Last Chance U returns for Season 5 in a brand new setting to give viewers a raw, authentic look at the junior college football program at Laney College in the heart of Oakland, CA. After clinching the title of state and national champions in 2018, the Laney Eagles have a hard season to follow and a lot to prove. Going into his eighth season and having built the program from the ground up, powerhouse head coach John Beam must fight to rally the team amidst countless setbacks. Season 5 brings intensity both on and off the field as players battle injuries, stress, and personal demons while finding much needed support in the community and taking pride in their scrappy mentality and motto "Laney Built."
—
Ladhood
Season 1
Wed July 29
On Hulu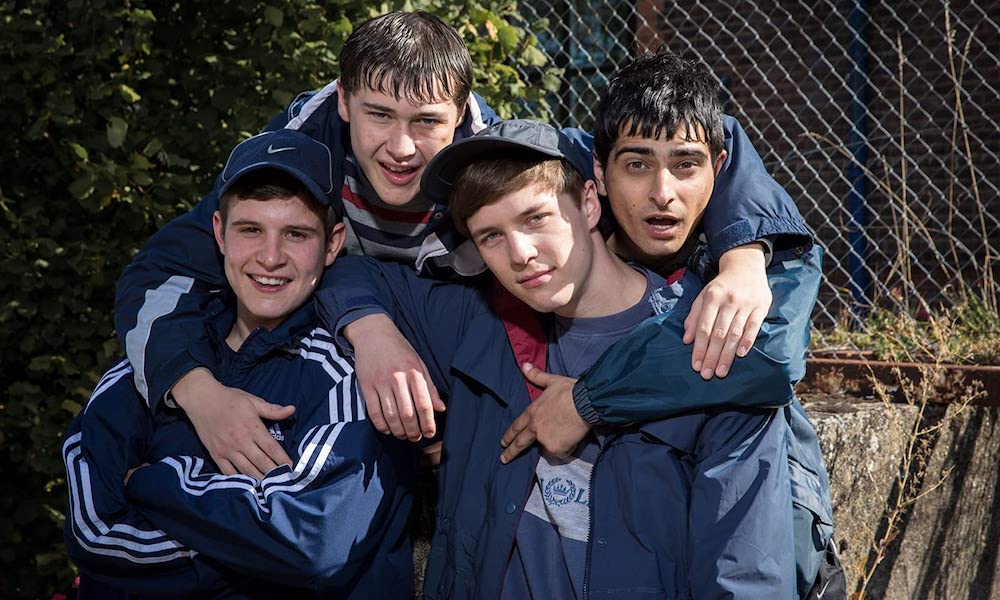 Hulu is going British this week, releasing a bunch of shows from the other side of the Atlantic. Starting with Ladhood, which is set up like a play where the narrator is onstage and a part of the scenes but invisible to the other characters. That narrator is Liam Williams who takes us back into his teenage years to look at the relationships and decisions that shaped who he is today. It's a bit weird at first but once you get used to the setup it's effective and refreshing. The show contrasts Liam's childhood scenes sharply with present day as he tries to get his adult life on track and seek help for his mental health. But you can't deal with past trauma without going back to revisit it in order to heal. So Ladhood shows us "what could have been" and allows Liam (and us) to see his life from a fresh perspective.
Ladhood arrives on Hulu on Wednesday.
From Hulu/BBC:
When did it all go wrong? Liam, who parties too hard and disappoints his girlfriend, turns to his teenage years for answers. A funny, frank evaluation of how lads
become men.
—
Doom Patrol
"Dad Patrol" – Season 2, Episode 8
Thurs July 30
On DC Universe & HBO Max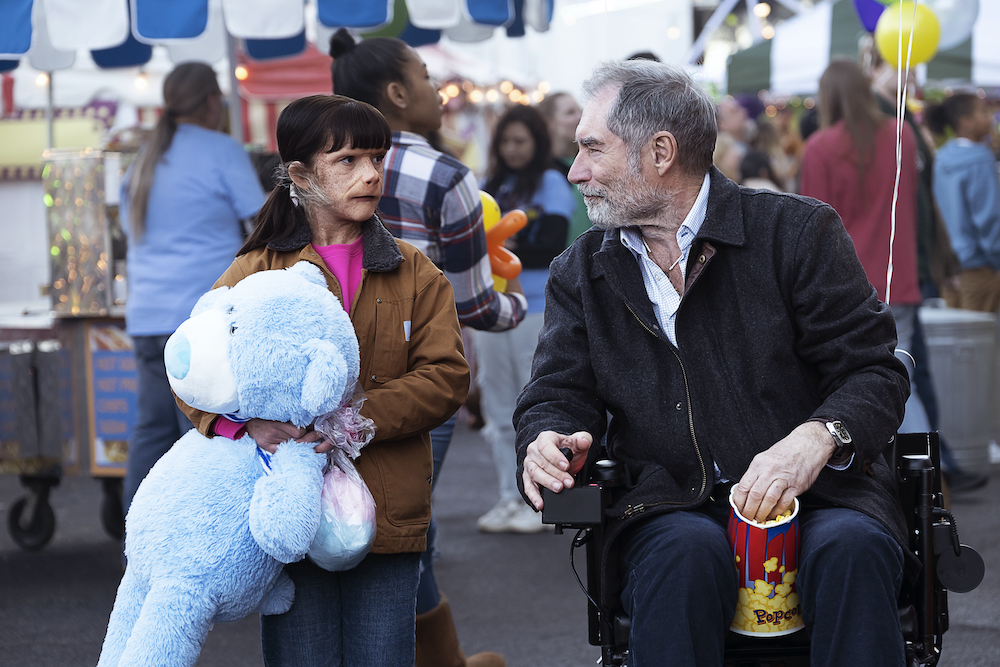 As f#%$ed up as it may seem, at its core Doom Patrol is about family. And that theme is heartbreakingly prominent in "Dad Patrol". Jane (Diane Guerrero) is fracturing within herself but she's determined to make things right. Even if that means going into the darkest parts of her inner being to face some of her worst memories. On the more lighthearted side of the episode, Cliff's (Brendan Fraser) daughter Clara (Bethany Anne Lind) comes to visit him and he tries his best to reconnect. It's a sweet storyline but it's also sad to realize how much time they lost together. The notion of lost time runs parallel with Niles' storyline. He tries to bring himself to say goodbye to Dorothy (Abigail Shapiro). If she gets any older, the world might end. Will he be able to let go? This dilemma is interspersed with flashbacks of Larry (Matt Bomer) as a young father—before that fateful space mission—that will make your heart ache. Will he ever figure out how to move on? Good or bad or messed up, this episode of Doom Patrol will show you how family can be found (and put back together).
Doom Patrol hits DC Universe & HBO Max on Thursday.
From DC Universe:
Cliff gives father/daughter bonding with Clara his best shot.
—
In My Skin
Season 1
Thurs July 30
On Hulu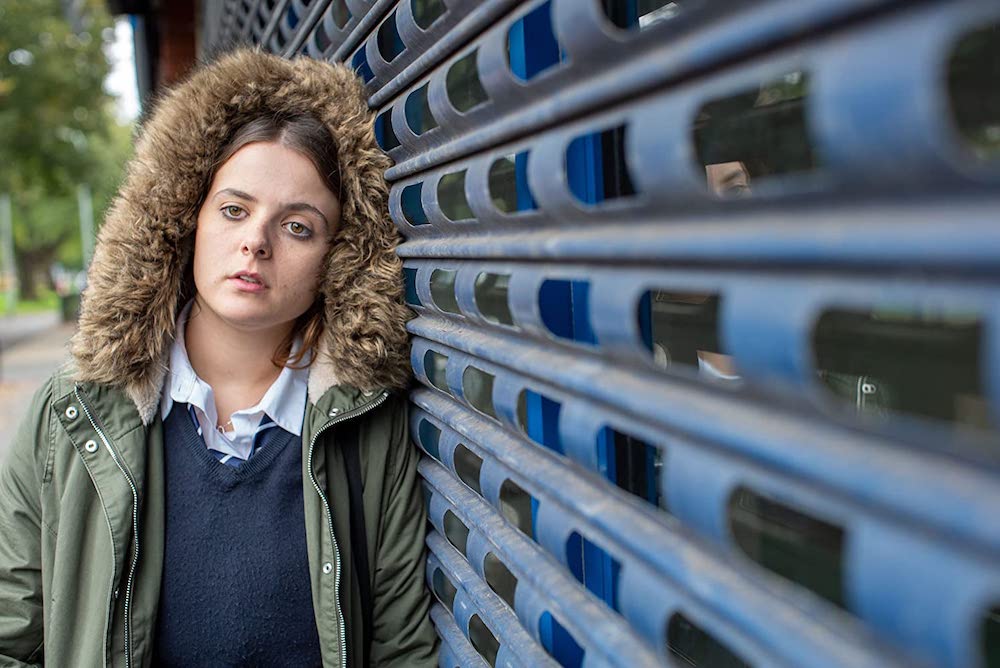 Hulu continues to add more British series to its roster with In My Skin. The show follows Bethan (Gabrielle Creevy), a teenager in secondary (high) school in Wales. She's trying her best to live a normal life in the eyes of her friends. But at home, things are difficult. Her mother Katrina (Jo Hartley) has bipolar disorder and, after a particularly distressing episode, is placed back within psychiatric care. Bethan's dad Dilwyn (Rhodri Meilir) doesn't seem to care very much about Katrina or Bethan…or anything. It's up to Bethan to look after herself and her mother. That's a heavy weight to bear for someone so young and it shows up in Bethan's poetry writing, in the ways she acts out at school, in her stubbornly brave and brazenly confident face in front of her friends.
In My Skin is a painfully accurate depiction of British school life and shows how easy it is for someone struggling to slip through the cracks. It doesn't shy away from showing every facet of mental health and how heartbreaking it can be for everyone involved. You'll feel for Bethan as she stoically deals with everything thrown at her in the only ways she knows how—that often land her in trouble. She understands what's happening but isn't equipped to properly process it (who would be?). For all its loud-mouth elements and jokes that can be truly funny, it's the quiet moments of In My Skin that will hit you right in your chest and stay with you.
Watch In My Skin on Hulu on Thursday.
From Hulu/BBC:
The coming of age story of 16 year old Bethan as she deals with the comical but painfully real anxieties and insecurities of teenage life.
—
The Umbrella Academy
Season 2
Fri July 31
On Netflix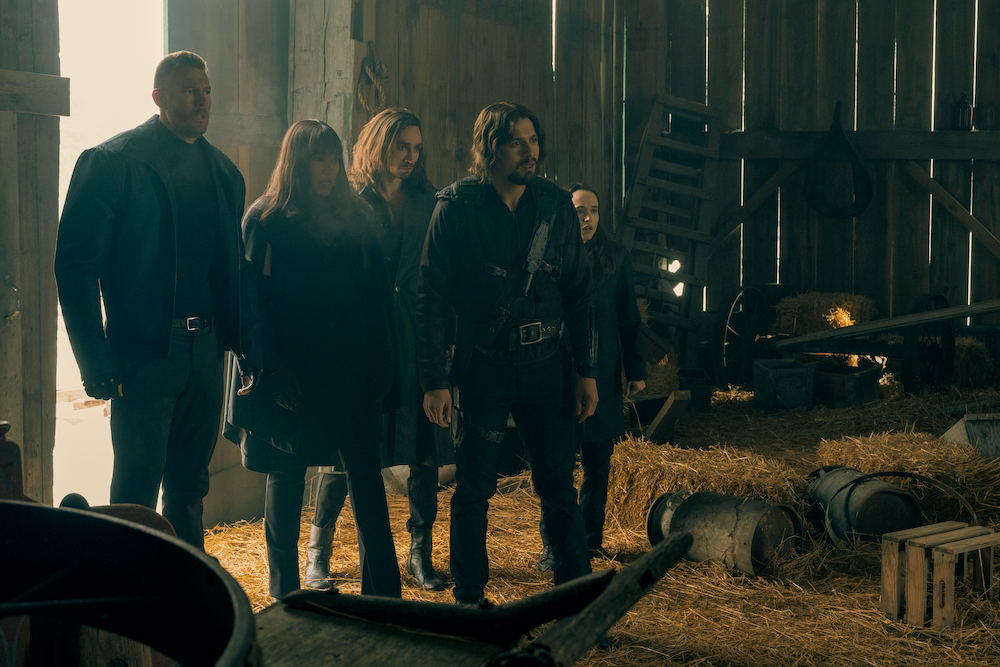 Umbrellas up! The Umbrella Academy is back for season 2 and, dare we say it, better than ever. After the explosive events of last season, Five (Aidan Gallagher) teleports his family away from the apocalypse and into the 1960s…but in the process the siblings are scattered around Dallas, Texas…within a few years of each other. By the time they all end up in the same timeline again, some of them have moved on—forming new bonds, getting involved in the civil rights movement, starting a cult (bet you can't guess who's responsible for that last one). Unfortunately, the apocalypse appears to have followed them, giving the Umbrella Academy just a few days until a new doomsday. Can they unite and figure out what's trying to kill 'em now? (And we're not even talking about the "IKEA-mafia" that's hunting them).
Y'all, if S1 was a rollercoaster, S2 will hit warp-speed with your emotions. You'll get to see new sides to each of the UA as they have to deal with the past (both literally and emotionally) while fighting time itself and some new (and surprising) villains. That's on top of jaw-dropping fight scenes choreographed to one hell of a soundtrack. You won't be able to stop watching—The Umbrella Academy S2 will grip your heart from the get-go, pulling you along for the ride of your life (just don't forget to dance with the UA along the way).
The Umbrella Academy returns to Netflix on Friday.
From Netflix:
Five warned his family (so, so many times) that using his powers to escape from Vanya's 2019 apocalypse was risky. Well, he was right – the time jump scatters the siblings in time in and around Dallas, Texas. Over a three year period. Starting in 1960. Some, having been stuck in the past for years, have built lives and moved on, certain they're the only ones who survived. Five is the last to land, smack dab in the middle of a nuclear doomsday, which – spoiler alert! – turns out is a result of the group's disruption of the timeline (déjà vu, anyone?). Now the Umbrella Academy must find a way to reunite, figure out what caused doomsday, put a stop to it, and return to the present timeline to stop that other apocalypse. All while being hunted by a trio of ruthless Swedish assassins. But seriously, no pressure or anything.
—
Brassic
Season 1
Fri July 31
On Hulu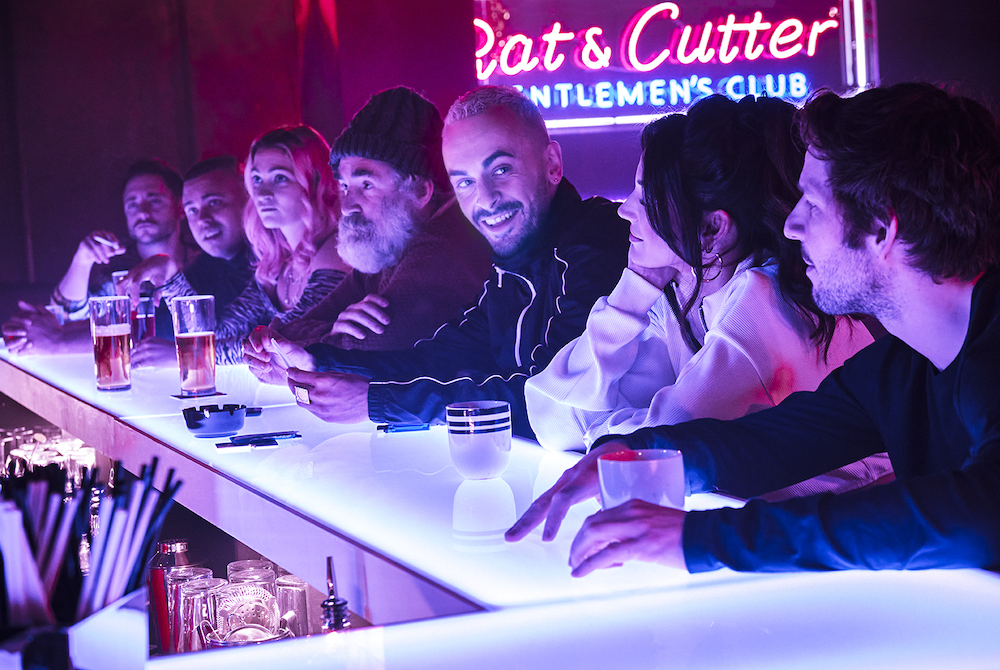 The wildly popular British show Brassic is here to entertain. Set in a (fictional) rural UK town of Hawley, the series follows Vinnie (Joseph Gilgun) and his mates who are…well…doing what they can to survive. That includes petty crimes like stealing ponies, blowing safes, and dealing weed. Vinnie struggles with bipolar disorder, finding comfort in living in a shack alone in the woods and leaning on his friends for support (he also regularly sees his doctor but he is less than helpful). Gilgun plays the highs and lows of his character so well—you feel Vinnie's every emotion and get strangely engrossed in his wild ideas. In contrast, Vinnie's best friend Erin (Michelle Keegan) works hard to make a better life for her son. But the whole group are constantly pulled into small arguments and crimes no matter how hard they try. As the friends grow older (and up), they start to wonder if there is life beyond Hawley. Brassic soon takes everything they know and turns it upside down in this thoroughly weird (and thoroughly enjoyable) slice-of-life comedy.
Brassic hits on Hulu on Friday.
From Hulu/ITV:
Written by BAFTA® winner Danny Brocklehurst, this edgy and authentic original comedy follows a group of working-class friends who find unconventional ways to win at life. Vinnie (Joseph Gilgun), a Lancashire lad with bipolar disorder, and Dylan (Damien Molony), his razor smart best mate, are inseparable and utterly co-dependent. Alongside Cardi, Ash, Tommo and JJ, the lads have dealt, scammed, bribed and conned their way through adolescence. But now, on the brink of adulthood, their dealing and stealing is catching up with them. Like a carefully stacked tower of cards, what happens if one of them is knocked down or, worse, removed from the pack entirely? Veering between hilarious comedy and raw, heartfelt emotion, this outrageous, funny and bold show is about irreplaceable lifelong friends, loyalty and the things that come between them. Co-created by Danny Brocklehurst and This is England star Joseph Gilgun, Brassic also stars Michelle Keegan, Ruth Sheen and Tim Key.
—
Sugar Rush
Season 3
Fri July 31
On Netflix
Sugar Rush is back on Netflix on Friday.
From Netflix:
SUGAR RUSH is the relentlessly fast paced new competition that challenges bakers to create treats that look beautiful AND taste amazing – all against the clock.
—
Little Voice
Season 1, Episode 6
Fri July 31
On Apple TV+
Watch Little Voice on Apple TV+ on Friday.
From Apple TV+:
A love letter to the diverse musicality of New York, "Little Voice" explores the universal journey of finding your authentic voice in your early 20s. Sara Bareilles ("Waitress") will provide original music for this fresh, intensely romantic tale of the search to find your true voice … and then the courage to use it.
—
Connected
Season 1
Sun Aug 2
On Netflix
Now, more than ever, it's important to remember that we're all connected. It may not be in an obvious way but we all have something that links us to other humans and, indeed, the world around us. Science reporter and host Latif Nasser finds some of the threads that connect us all and uses them to pull you into a fascinating way of looking at things. From the way we use surveillance to study nature and weather, to the way all species identify patterns in order to predict behaviour and change theirs, Connected deconstructs the often fundamental parts of life and puts them back together in new and wondrous ways.
Watch Connected on Netflix on Sunday.
From Netflix:
In Netflix's new documentary series Connected, science reporter and host Latif Nasser hopscotches around the planet to tease out the subtle and surprising ways that we are all inextricably linked to one another and our world. He discovers how everything from the air we breathe, the selfies we post, and even the poop we poop can be traced back to catastrophic shipwrecks, fraudulent elections, and even distant galaxies. From the microscopic to the telescopic to the kaleidoscopic, this show will make you see the world around you in a whole new way.
—
Wynonna Earp
"Friends in Low Places" – Season 4, Episode 2
Sun Aug 2 – 10PM
On Syfy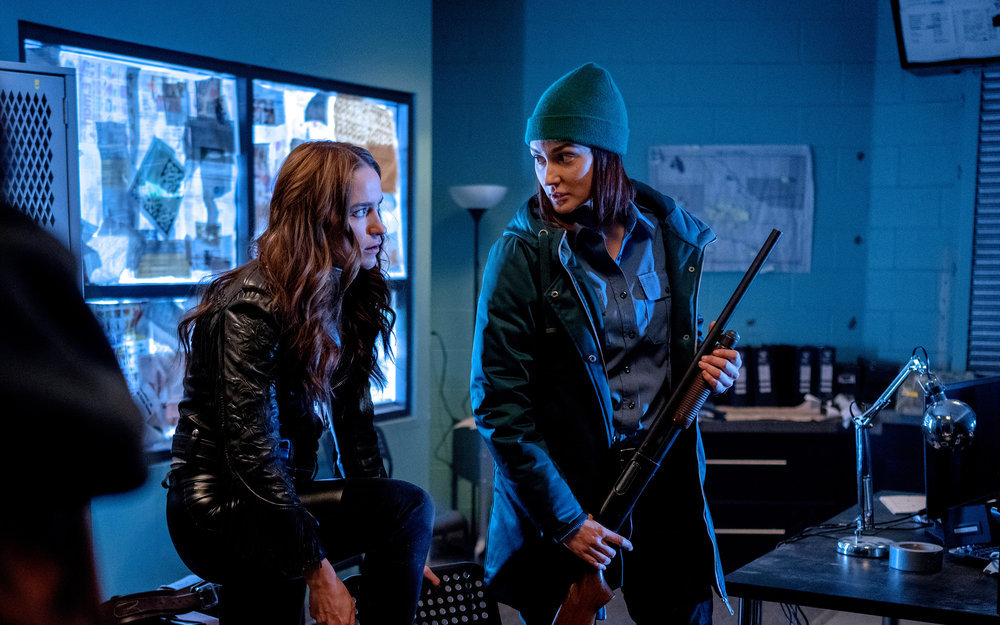 Season 4 (which, let's be honest, will likely be the last) starts with a breakneck pace and Nedley (gotta LOVE that man!). Seeing the Wynonna Earp cast on screen again is like taking a breath of whiskey-laden air—like a punch to the gut but you LIKE IT! It is fun and frenetic and follows Wynonna (Melanie Scrofano) on the path to find her family who have been sucked away through a staircase in the woods. But it isn't an easy journey, which means lots of cursing and fighting happen along the way. It's a great opening. (read our review)
Wynonna Earp hits Syfy on Sunday.
From Syfy:
Wynonna works with a new ally to rescue her family, but reunions come at a price.