This week: United We Fall, Doom Patrol, 30 Rock, The Bold Type, Cursed, Central Park, Little Voice
United We Fall
Series premiere
Wed July 15 – 8PM
On ABC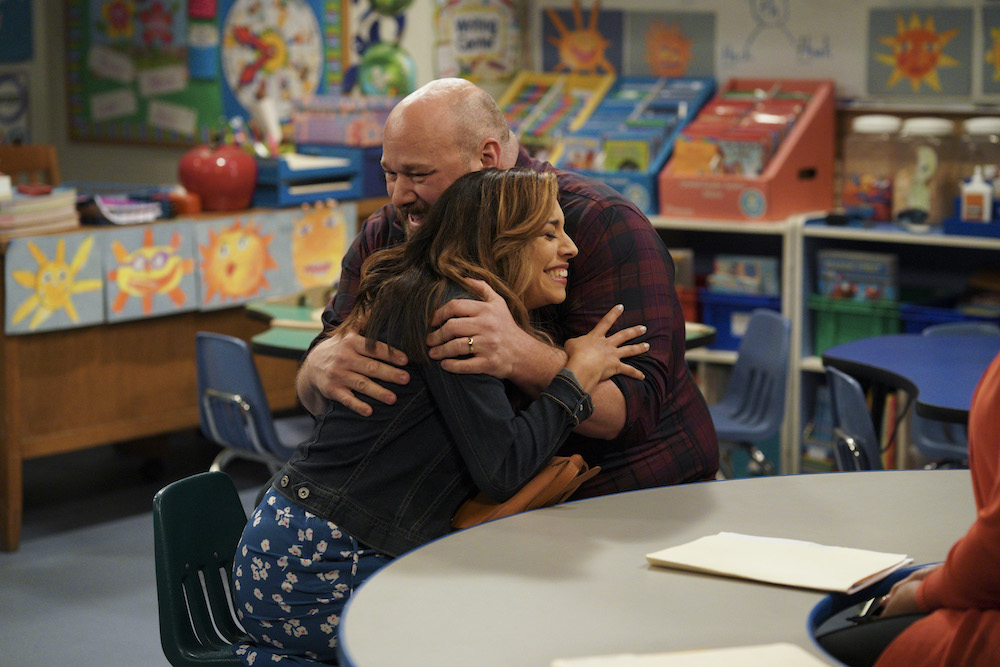 It's time for yet another ABC family sitcom and this one fits right into its midweek programming slot. United We Fall follows the Ryan family who are just…doing
their best. Parents Bill (Will Sasso) and Jo (Christina Vidal) are raising two young girls and all they want is for them to be happy and healthy (even if they're a little bit weird). There's never a dull moment in their household and no secrets can be kept…ever. Bill's mother Sandy also lives with them, played by the comedic legend Jane Curtin. She has a habit of commenting on everything Bill and Jo do (often paired with raunchy remarks you'd never want to hear from your mother). Jo's brother Chuy (Guillermo Díaz) often drops by to help out with babysitting, except he's a little too goody-two-shoes not to deserve a smackdown every once in a while. Altogether they make a cute and funny family unit that has enough cheesy jokes to keep you smiling. You'll have seen this type of sitcom many times before but United We
Fall is an easy watch with enough truth about parenting that'll have you giggling
in amusement.
United We Fall debuts on ABC on Wednesday.
From ABC:
Bill and Jo juggle a typical day that starts with a parent-teacher conference and ends with a trip to the ER. After defending their parenting style, or lack thereof, to teachers, doctors and social workers, they find comfort in the fact that their kids are healthy and happy and that they're all in this together, on the series premiere of "United We Fall."
—
Doom Patrol
"Space Patrol" – Season 2, Episode 6
Thurs July 16
On DC Universe & HBO Max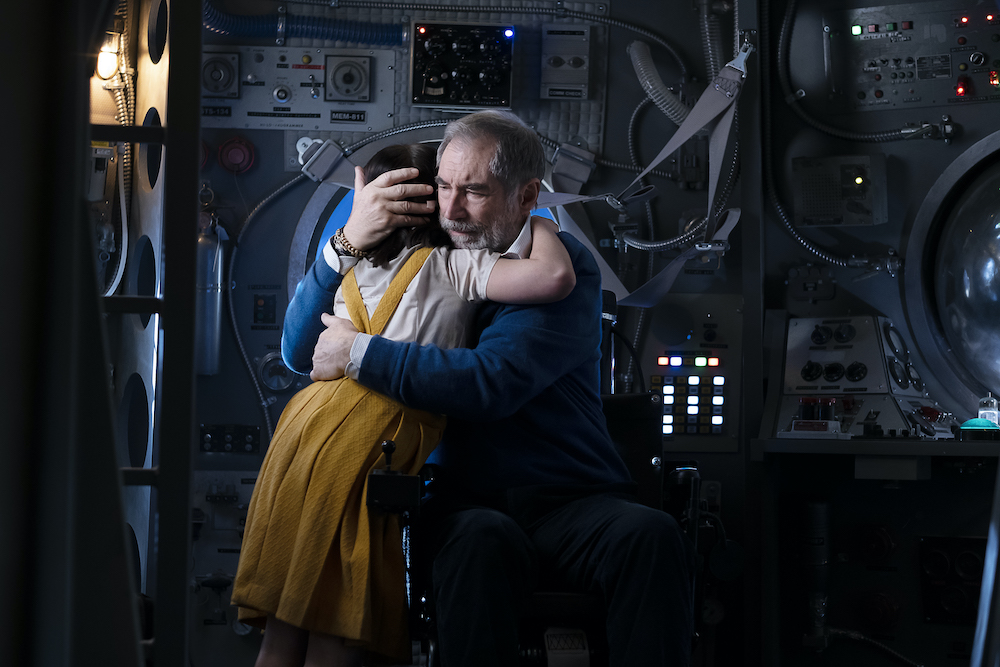 After the explosive events of last week's episode, things aren't looking good for Jane (Diane Guerrero). Her personalities hold a memorial for…themselves…but it's not over yet because Cliff (Brendan Fraser) is trying desperately to save them. However The Chief (Timothy Dalton) has other ideas—he takes Cliff on an intergalactic mission to find Dorothy (Abigail Shapiro) after she runs away…to space. Yep, Doom Patrol is expanding its worldview and we cannot wait to see where it goes next. Watching Cliff clash with The Chief has become one of the show's best relationships—they're so good at pushing each other's buttons. Unfortunately, no matter how far Dorothy runs (or space-walks) away, the voices inside her head won't let her escape the consequences of her actions. Speaking of space travel, Larry (Matt Bomer) meets some astronauts who have more in common with him than first appears. His storyline continues to be surprisingly touching, adding more emotional layers to his usually stoic personality. Back on earth, Vic (Joivan Wade) goes into hacking mode when he finds out his girlfriend has some dangerous medical issues. In amongst all the different missions, it's easy for the team to get swept up in the details. Will they come together or be torn apart by their own actions? It looks like Jane might have to save herself…
Doom Patrol hits DC Universe & HBO Max on Thursday.
From DC Universe:
Larry is tasked with handling Niles' old research team when the ageless aeronauts return from space. As Niles and Cliff set out to find a missing Dorothy, a funeral in The Underground occupies Jane's mind. Meanwhile, Vic discovers a curious connection between Roni and S.T.A.R. Labs, and Rita finds that her role in an upcoming community theater production hits too close to home.
—
30 Rock
"#OneMore30Rock"
Thurs July 16 – 8PM
On NBC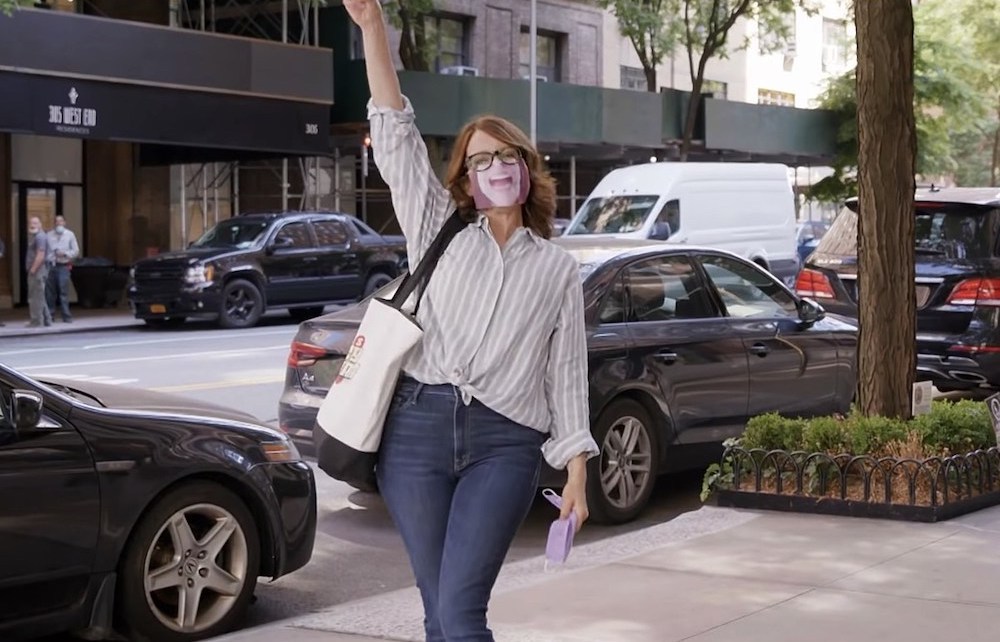 Good God, Lemon, your fave super extra TV crew are back! Tina Fey, Alec Baldwin, Tracy Morgan, Jane Krakowski, Jack McBrayer, and more of the iconic 30 Rock cast reunite for this one-off special where nothing is off limits—including iPhone 40s, digitally-delivered slaps, terrifying face masks, and appearances from other NBC properties.
Watch the 30 Rock special on NBC on Thursday.
From NBC:
Beloved characters from the original series including Liz Lemon (Tina Fey), Jack Donaghy (Alec Baldwin), Tracy Jordan (Tracy Morgan), Jenna Maroney (Jane Krakowski), Kenneth Parcell (Jack McBrayer), and more will return for the one-time event and celebrate the stories and talent featured in NBCUniversal's 2020-21 television season.
—
The Bold Type
"Not Far From the Tree" – Season 4, Episode 16
Thurs July 16 – 10PM
On Freeform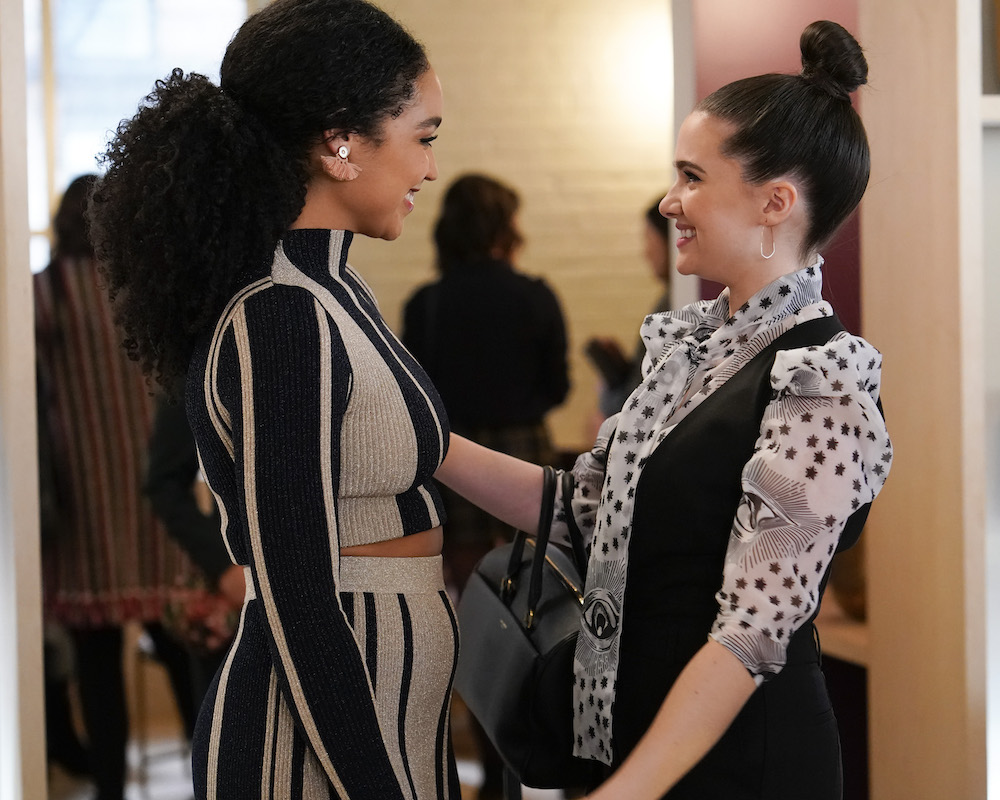 Sutton (Meghann Fahy) is falling apart but Kat (Aisha Dee) and Jane (Katie Stevens) don't know how to help. So Sutton heads home to stay with her mom for a while but she gets more than she bargained for. Back at Scarlet, Jane is challenged to take on more responsibility as Jacqueline (Melora Hardin) makes time for her marriage. So Jane steps up and prepares to break a difficult story. She may be stepping into dangerous territory, though, which raises questions of ethics and journalistic integrity. Kat also has to ask herself those questions when she receives backlash from her podcast episode with Ava (Alex Paxton-Beesley). She's unsure if she's comfortable with their relationship (and you know that ain't gonna end well). The Bold Type continues to shine brightest when it shows how complicated relationships can be—but it also shows there is always a way to handle things while keeping your beliefs intact.
The Bold Type hits Freeform on Thursday.
From Freeform:
Sutton visits her hometown, but falls into a familiar pattern while there. Jane finds a big story, but it could have serious ramifications for Jacqueline. Kat is reluctant to share her new romance with Jane and Sutton.
—
Cursed
Season 1
Fri July 17
On Netflix
Stay tuned for our review!
Cursed comes to Netflix on Friday.
From Netflix:
Based on the upcoming book of the same name, Cursed is a re-imagining of the Arthurian legend, told through the eyes of Nimue, a teenage heroine with a mysterious gift who is destined to become the powerful (and tragic) Lady of the Lake. After her mother's death, she finds an unexpected partner in Arthur, a young mercenary, in a quest to find Merlin and deliver an ancient sword. Over the course of her journey, Nimue will become a symbol of courage and rebellion against the terrifying Red Paladins, and their complicit King Uther.
—
Central Park
"Live it Up Tonight" – Season 1, Episode 9
Fri July 17
On Apple TV+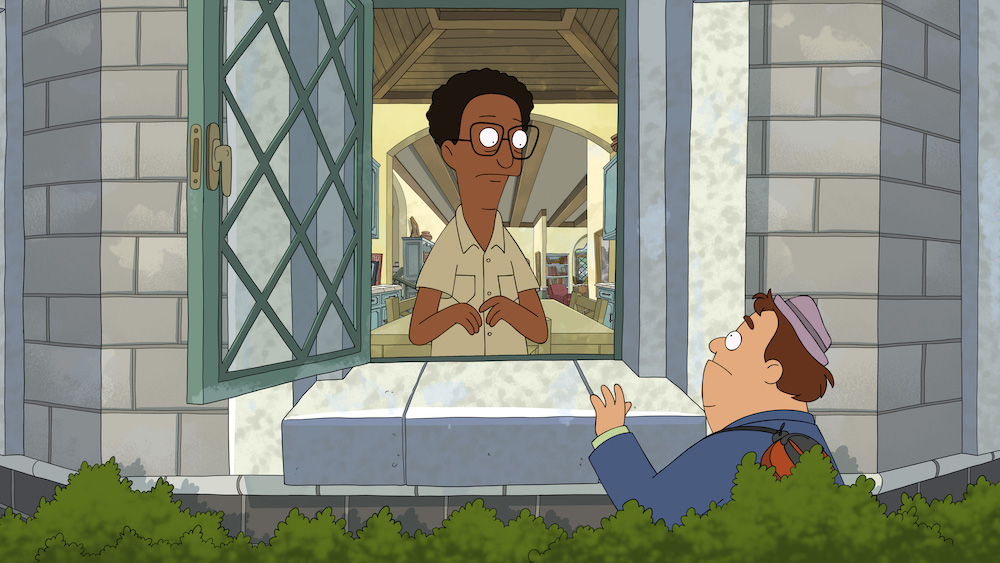 Molly (Kristen Bell) and Cole (Tituss Burgess) desperately want to go on a night-time Home Alone 2 walking tour (the best film of the franchise, fight us). The only thing wrong with this perfect plan is the fact that Cole is scared of the dark…he'll be fine, right? With the kids out of the house, Paige (Kathryn Hahn) and Owen (Leslie Odom Jr.) are actually home alone…you know what that means…cleaning date night! Meanwhile Bitsy (Stanley Tucci) pressures the Mayor (H. Jon Benjamin) into giving her an award for being great (which is SO on brand). On her way to the ceremony, however, she can't resist a chance to mess with a rival hotel chain and things don't go according to plan. "Live it Up Tonight" puts a fun musical twist on Home Alone that somehow lays a whole lotta groundwork for Central Park's grand finale next week. 
New episodes of Central Park hit Apple TV+ every Friday.
From Apple TV+:
In this animated musical comedy, Owen Tillerman and his family live an unconventional life in New York's bustling Central Park, which Owen manages.
Now, they'll have to fend off a wealthy hotel heiress who wants to turn the park
into condos.
—
Little Voice
"Love Hurts" – Season 1, Episode 4
Fri July 17
On Apple TV+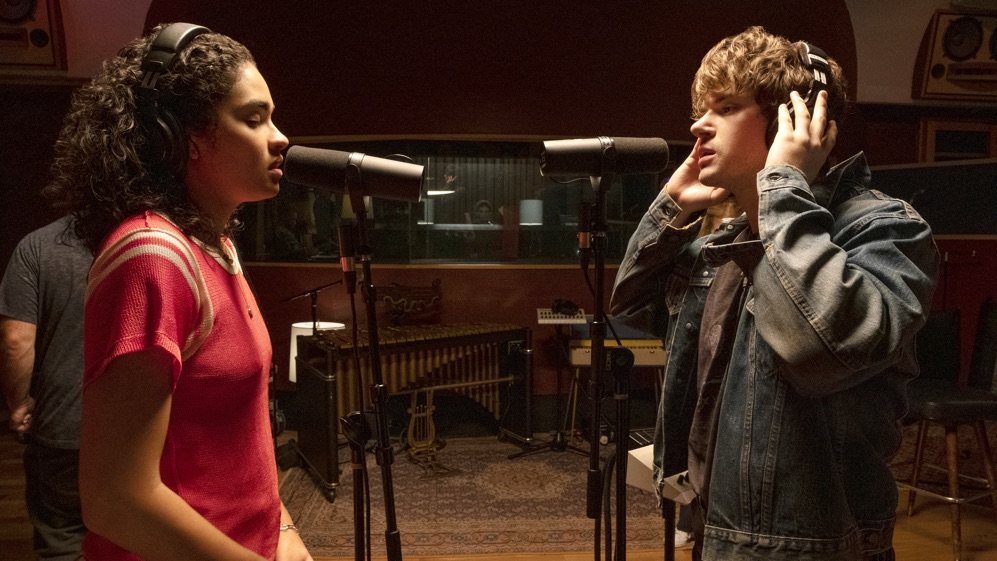 Little Voice is unsurprisingly tender. Unsurprising because it is a musical infused with originals by Sara Bareilles. And because it is a story Bareilles knows well. She and her creative partner Jessie Nelson utilize the space of nine 30-minute episodes to tell a New York story—all about making music and struggling and somehow getting by. (read our review)
Watch Little Voice on Apple TV+ on Friday.
From Apple TV+:
Bess and Samuel are awarded the opportunity to record at legendary Electric Lady Studios—and are joined by Bess's father, Percy.